Holbrook's Hannah wins Commonwealth Gold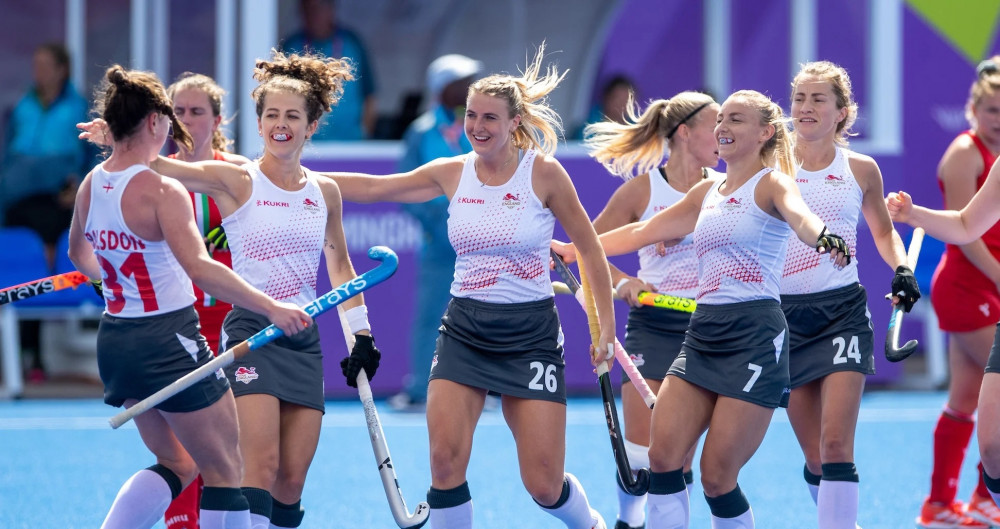 Hannah Martin (number seven) celebrating as England's win in the Commonwealth Games finals (Picture credit: England Hockey Association)
Peninsula sporting star Hannah Martin helped England win gold in a historic victory over Australia in he Commonwealth games.
The former Holbrook Holbrook's footballer, has no regrets in switching sport as she won Gold, to follow on from an Olympic bronze in Tokyo, as England took the top prize with a 2-1 win over perennial winners Australia.
Holly Hunt, who studied at Birmingham University where the final was played, fired England ahead with eight minutes to go in the first half and Tess Howard made it two before half time as the Red Roses enjoyed a cracking first half.
Martin, 27, won England a penalty corner within two minutes but the Aussies defended well to deny an early goal.
She also played a good ball into Surbiton teammate Sophie Hamilton who forced a good save. Similarly in the second half the 27-year old from the Shotley peninsula was influential as she won another penalty corner, with Anna Troman hitting past.
Hannah, who recovered from serious leg injuries to compete in the Tokyo Olympics last year, has been in great form for England in these Commonwealth games with five goals from open play and a crucial penalty against New Zealand in the semi-final to secure England a final spot.
England fans sang 'Hockey's Coming Home' as England looked to close out the final match, before the Hockeyroos grabbed a late consolation.
Reaction to follow...