Peninsula's part in GB's preparation for world sailing championship revealed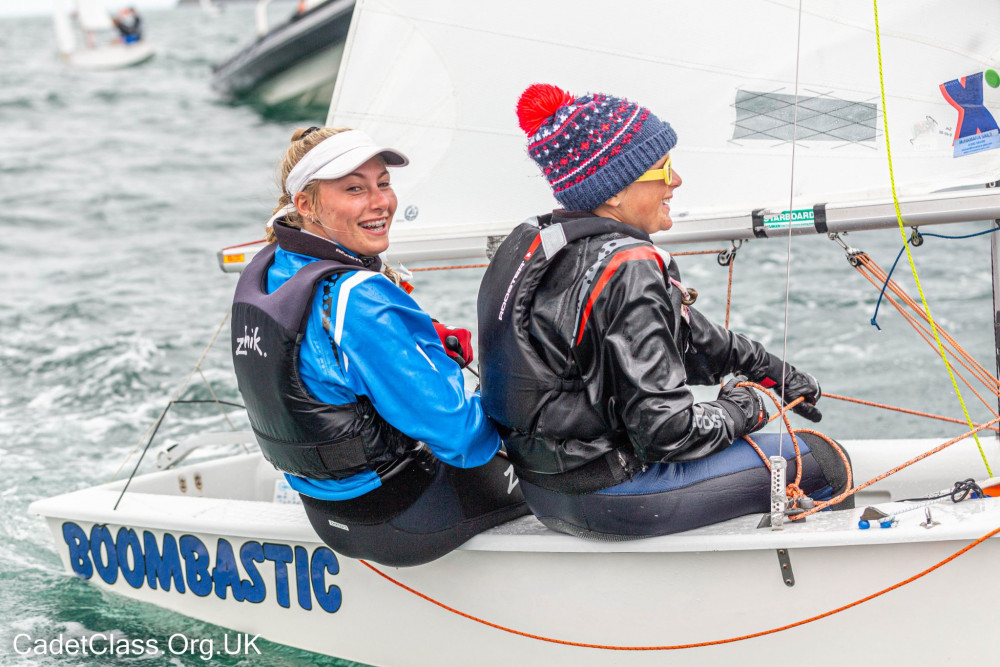 Erwarton's Amelia Mayhew (left) part of GB Cadet Class crew going to the world championship (Picture contributed)
A small peninsula sailing club will play a key role in helping a crew of young sailors including an Erwarton girl, prepare for the 2022 Cadet World Championship taking place this winter in Australia.
Farmers daughter Amelia Mayhew is part of a 14 strong Team GB crew of young sailors usually based in Waldringfield, which includes her pairs partner Hettie Thorogood.
Team GB will be hosted by Shotley Sailing Club as the young sailors use the dinghy park to launch and then utilise the ideal tides and winds around Dovercourt Bay and into the North Sea when needed.
Also training in the Stour before they head to Melbourne will be Toby Bush and Kemmel Thorogood, Edward Fletcher and Alex Enkel, Hamish Collingridge and Rhona Enkel, Robert Stewart and Dylan McArdle, with Gwen Thorogood and Oscar Bush, sailing in the promotional fleet.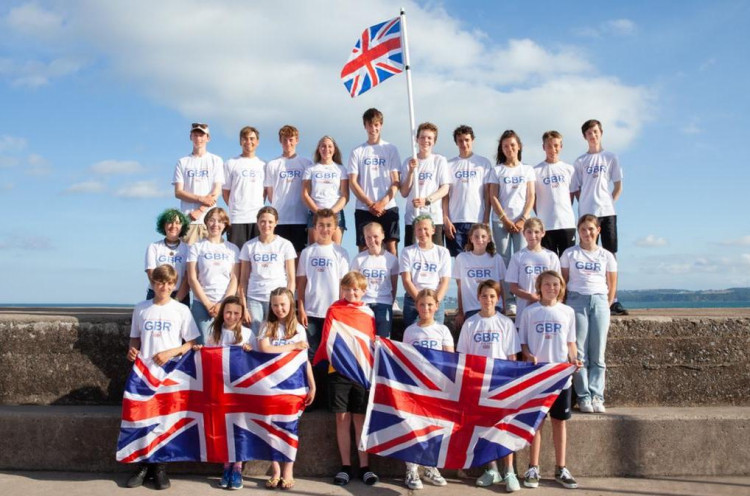 Team GB based at Waldringfield (Picture contributed)
Neil Collingridge, Waldringfield cadet Class captain, explained why Shotley Gate was so ideal.
"We chose Shotley because we were keen to find a location which had quick access to Dovercourt Bay - for waves and tides - but where we could be comfortable that we would also be able to train if conditions get knarly," he said.
"With Shotley it's quick to get out to sea but there's bags of room in the two rivers should we need it.
"In Melbourne we will be racing in Port Philip which is a huge virtually land-locked bay. We're expecting extremes of heat and potentially some strong breezes onshore if the sea breeze develops."
"Shotley SC couldn't have been more enthusiastic to help us - we are having to fund a container to Australia so finding somewhere affordable was also important."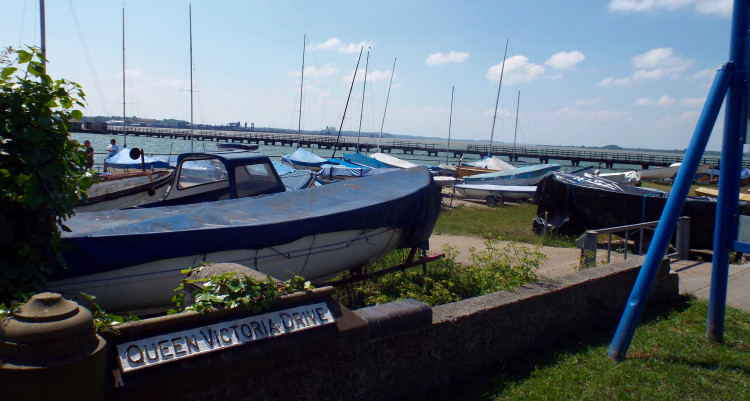 Shotley SC dinghy park (Picture credit: Nub News)
After battling their way through a selector series consisting of 16 races in Weymouth, Pevensey and Grafham, the British sailors will compete for the world championship at the Royal Yacht Club of Victoria in Port Philip, Williamstown near Melbourne.
Before they set off they will train at Shotley on weekends in October, November and early December to bond and practice.
Collingridge added: "Previous worlds show us that it's really important that we get to Melbourne with a cohesive GBR team who, whilst racing as individual boats, nevertheless support each other throughout - that way everyone has the best chance of doing their best.
"The training weekends - and the efforts involved with shipping a container load of boats to Melbourne - are an excellent opportunity to foster that team spirit."
Alan Bint, Shotley Sailing Club secretary said: "We are delighted to be helped the GB squad. We will do our best to facilitate their training sessions."
You can also help support the GBR Cadet dinghy sailors by donating to their costs on their JustGiving page here...