Super striker Catchpole reveals future plans as Woolverstone United go up as champions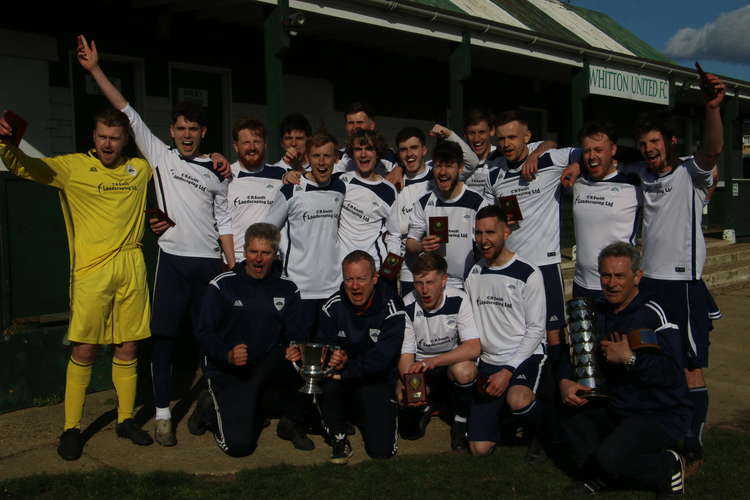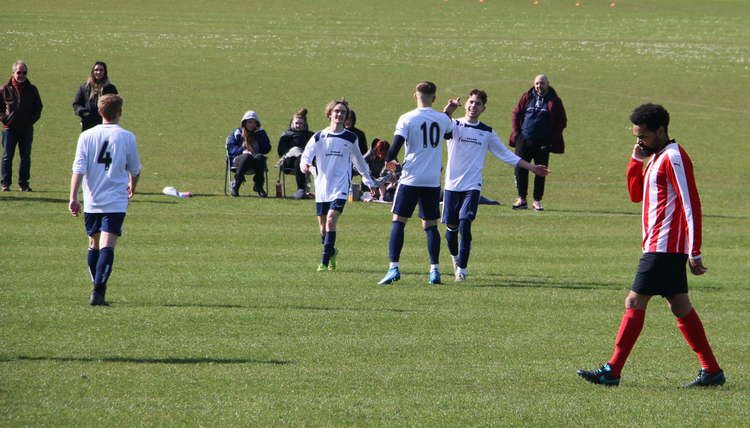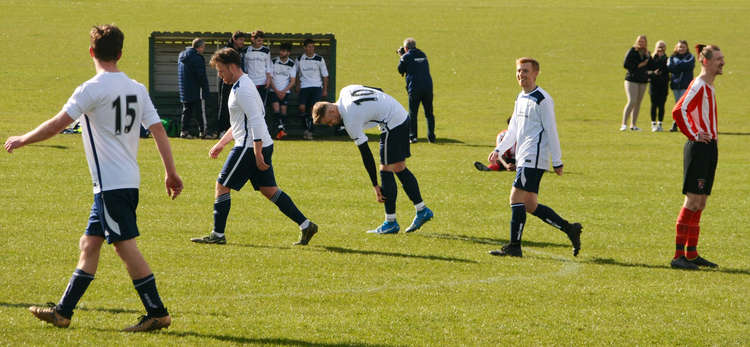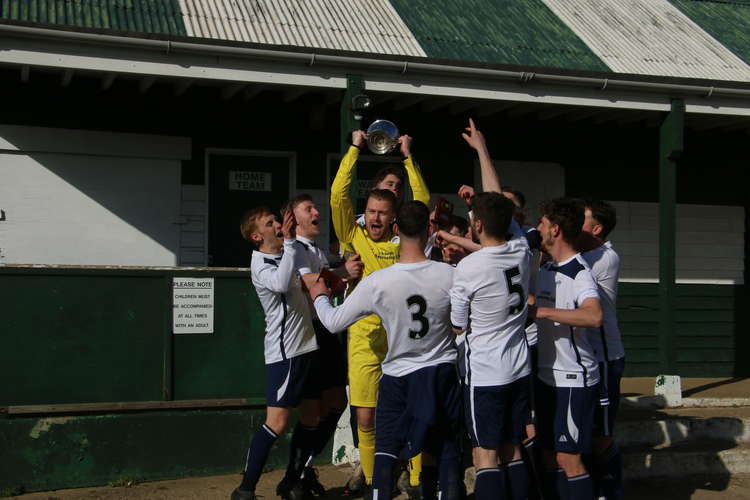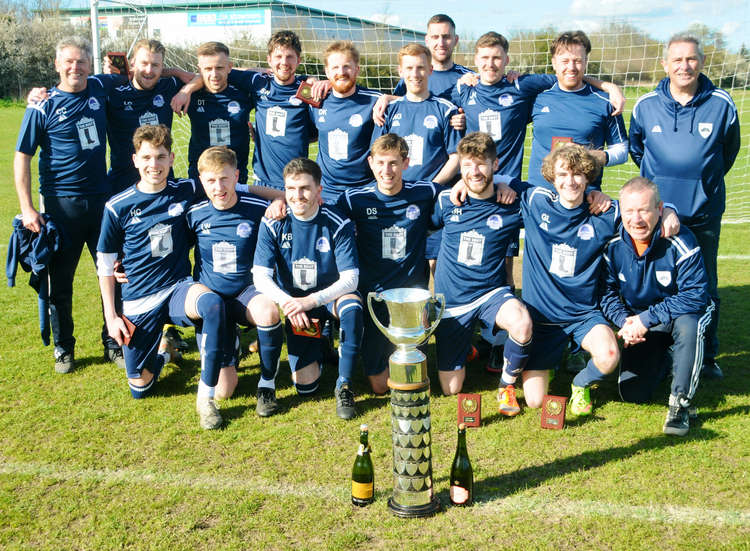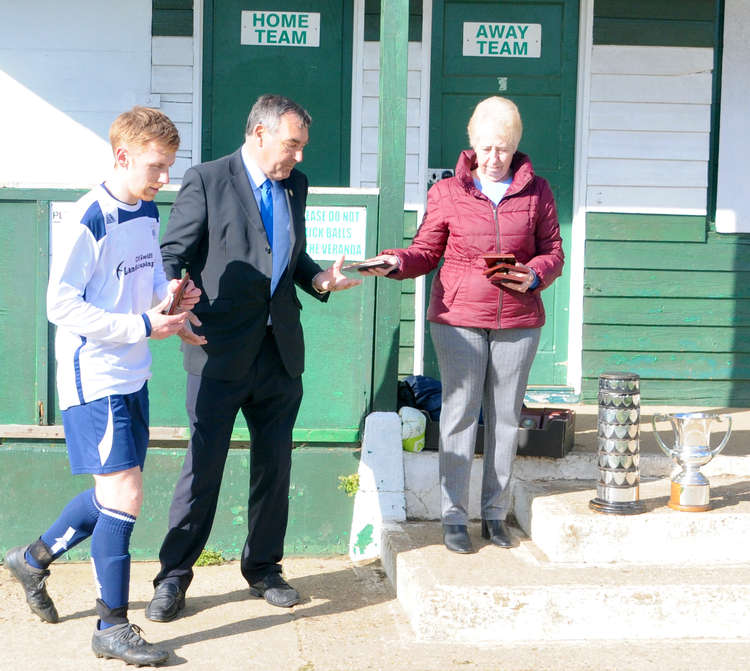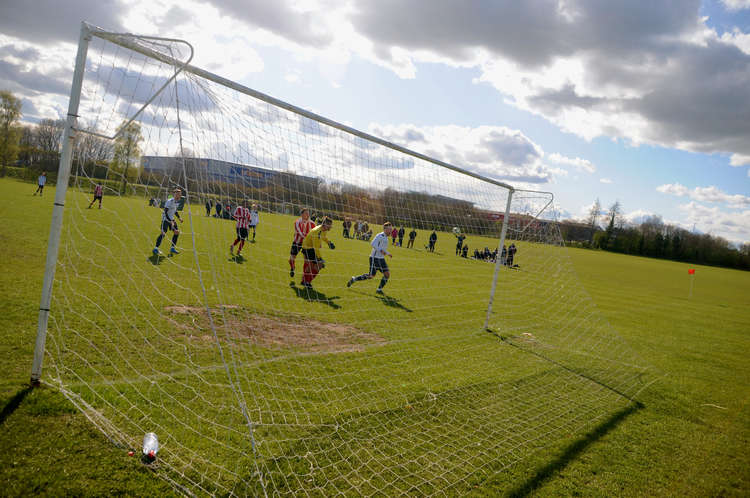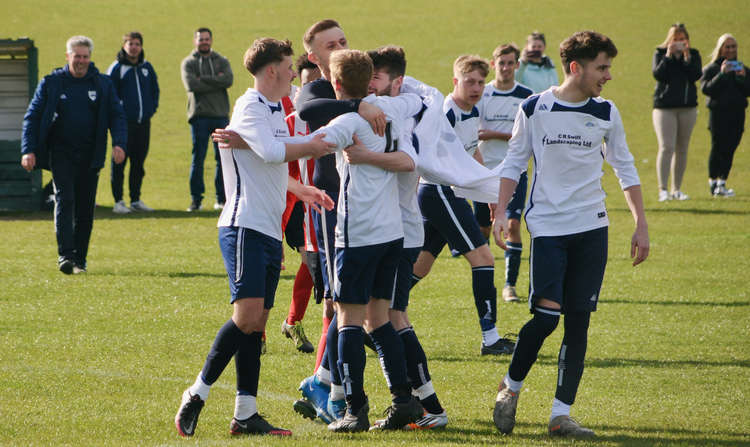 Champeones!
Top scorer Hayden Catchpole has revealed his plans for next season after Woolverstone United secured the Division Two title with a thumping 9-0 win at Ipswich Athletic.
Catchpole hit four in the win that makes it impossible for nearest rivals Cockfield United to get near enough to them and both teams have been promoted to the Suffolk and Ipswich League (SIL) Division One.
Midfielder Aaron Gordon also bagged brace, while Marcus Lawrence, Danny Knights along with Lewis Crawford with his first ever goal for the club, also weighed in as Woolverstone totally outclassed bottom club Athletic.
An electrician by trade, and a livewire in front of goal with 31 in 25 league and cup matches (not including the reserves), Catchpole is coveted by a number of teams in higher divisions.
But he confirmed to Nub News any potential suiters will be eating their time as he has no intention of leaving the club he has been at since he was six years old.
Catchpole, 21, said: "There is no chance I'm leaving Woolvey - not a chance.
"There is no way I'm ever leaving Woolvey, I have been playing with them all my life. I'm a one club man."
Hayden could have added to his tally as Woolverstone were awarded a second half peaty but he handed the ball to teammate, defender Lewis Crawford.
Catchpole explained: "It is a team game and it was the first goal for Crawfs and that is what we are about, being a team.
"What matters most is winning the title as a team."
While goals win games, United have been impressive at the back, conceding just 20 goals all season and Catchpole paid credit to all those behind him, starting with skipper Luke Gibbons.
"We have the best defence in the league and that is down to Gibbo, Jordan (Harward) Lewis (Wilding), Dec (Lee), Kieren (Bleasby), everyone," said Catchpole.
It was an extra special present for left back Declan Lee, who celebrates his birthday today. Declan travels from Hadleigh to play, but that is not as far as Marcus Lawrence, who makes the jokey from Nottingham where is is studying at university.
Hayden is one of the youngest Catchpoles involved with Woolverstone, and so has a particularly close connection with the club.
"This means everything to me because we have wanted it for ages," he said. "After the first few games I thought we can win this division. That is all we wanted.
"It is good for the cub in the 100th year and we got it."
In the end 60 points from a possible 66, was a comfortable enough margin but Hayden paid tribute to closest rivals Cockfield United, who did the double over Woolverstone .
He said: "Cockfield ran us close, and are the only team to beat us. They are great team and I'm sure they will do well next season,a just a s I'm sure we will as well.
"We are the fittest side in the league and that has helped us, we just keep going to the end."
Hayden's pick of his 31 strikes, was a superb free kick that he bent around the wall against Melton at Hazelwoods, and it was anther well struck free kick that set Woolverstone on their way ay Ipswich home ground in Whitton.
That settled the side and they were three up at half-time. The second half goal fest was shared among the side, as coaches Clive Catchpole and Guy Lawrence ensured all the substitutes also got a run out.
Hayden was quick to praise the work they have done, along with chairman Crag, secretary Julie and groundsman Dave Hazelwood.
He said: "The amount of work they out in behind the scenes is ridiculous This is for them, the family and the village of Woolverstone."
SIL chairman Keith Norton and his wife Linda, the league secretary, presented the championship trophy and all the player medals at the end of the game, although the cub will also be holding an extra special end of season presentation evening in May.
As part of the club's 100th year celebrations, Woolverstone would like to hear from anyone connected with the club throughout their centenary and ask for any photos or memorabilia.
Contact chairman Craig Catchpole: [email protected]
*Scroll on top image for more pictures.
Shotley Rose reach Junior Cup final.
Add your club report, reaction, pictures or preview for free by using the black Nub It button on the home page menu bar. It is straightforward.