Emotional Woolverstone chairman Craig Catchpole on centenary promotion, and the club's future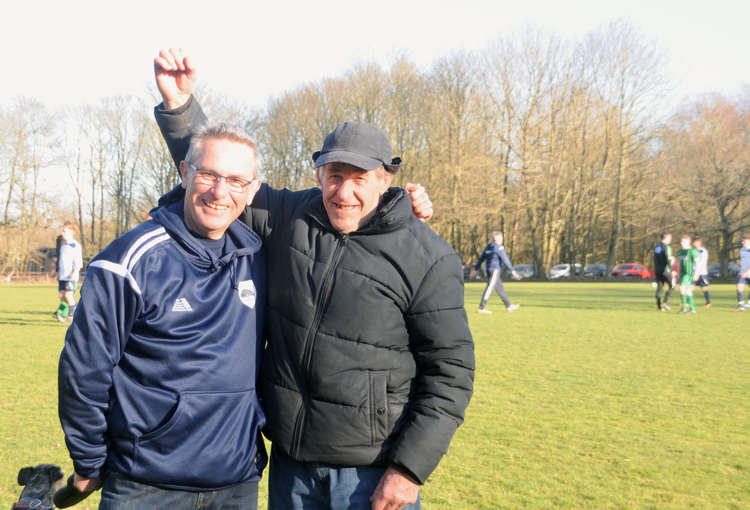 Chapman Craig Catchpole celebrates with club stalwart David Hazelwood (Picture credit: Peninsula Nub News)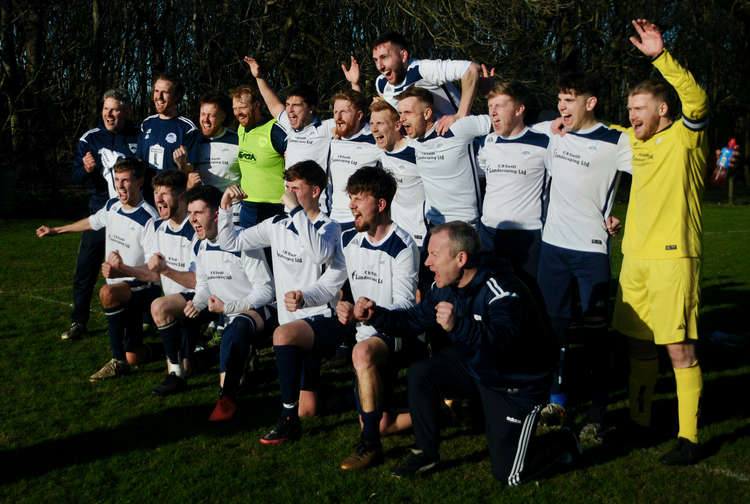 Promoted, now looking to be champions (Picture credit: Peninsula Nub News)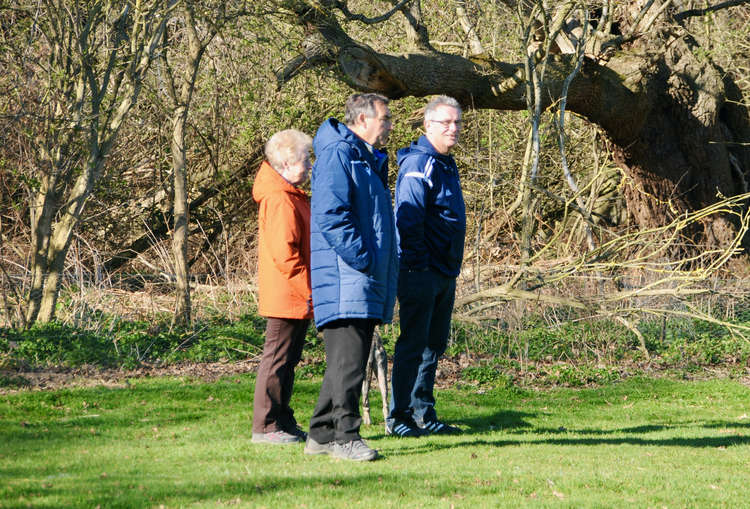 SIL chairman Keith Noble with wife Linda at Hazelwoods (Picture credit: Peninsula Nub News)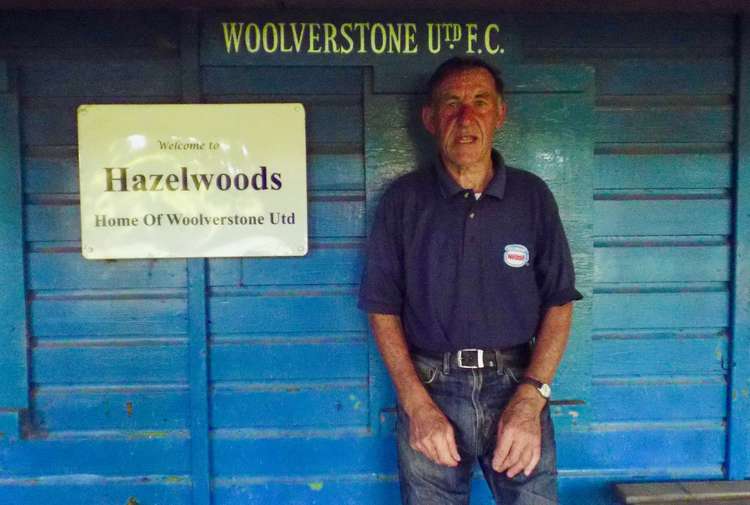 David Hazelwood had ground named after him(Picture credit: Peninsula Nub News)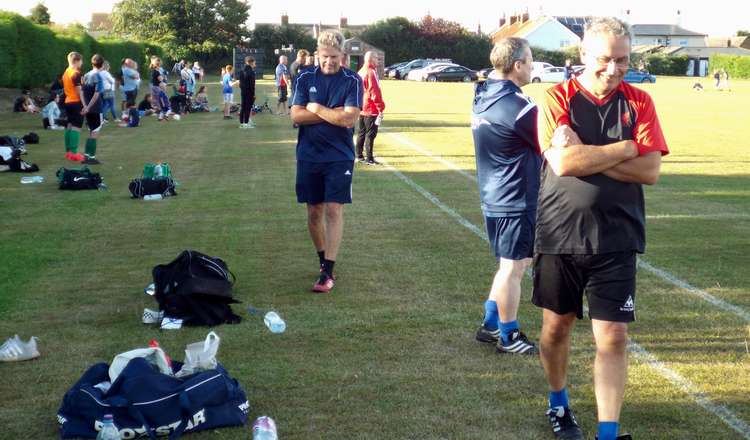 Clive Catchpole and Guy Lawrence led Woolverstone to success (Picture credit: Peninsula Nub News)
It has been 100 years in the making and finally, in its centenary season, Woolverstone United will be playing Division One football and for two club stalwarts it was an emotional milestone.
Craig Catchpole and Dave Hazelwood are the beating heart of Woolverstone, and are already planning how to move the club on to a new level.
Craig has had 25 years as chairman, a 12 stint as manager and has strived to keep the cub alive in straitened times over the years.
Barely choking back his tears of joy Craig told Nub News: "This means everything to me.
"It is not just the good days but the hard days. When you turn up with just nine players and you still have to go out and play and you get a good hiding.
"It was difficult at times to get boys to come and play and we know when this season is done we will need to go out and strengthen again.
"But this is a special day."
With promotion comes additional pressures to play at home as Tattingstone United, who Woolverstone will play next year, found out when they had to move against from their home to play at Whitton.
The SIL chairman Keith Norton and his wife Linda, who is the league's assistant secretary, were at Woolverstone's 4-1 promotion winning victory over Elmswell last Saturday and reminded Craig of what would be required.
"We have an August deadline," revealed Craig. "We need to put in toilets showers, and new changing facilities including space for three officials."
The club has set an initial £8,000 target, but hope to use tradesmen connected with the cub to help them.
Woolverstone parish council has already pledged £1,500 and two peninsula based Babergh district councillors have said they will contribute from their locality budgets.
Dave is the eponymous hero of the ground where the club plays, and Hazelwoods is renowned throughout the Suffolk and Ipswich League for its slope and picturesque setting nestling between St Michael's Church and woods, leading down to the river Orwell, on a track to the marina.
With Julie Catchpole the club secretary and treasurer, Clive Catchpole the manager, Matt Catchpole the reserve team boss, and Hayden Catchpole the club's top scorer, it is very much a family affair and Craig is grateful to all of them, along with Dave.
"The people behind the scenes are the lifeblood of this club," said Craig. "Dave was the former secretary, and he has helped keep this club going.
"He has done everything from picking players up, admin and now the ground.
"Julie has been invaluable. She puts in hours upon hours, it is the sort of thing people don't see."
Woolverstone can go up as champions if they can at least win one and draw the other of their remaining two matches, starting at home tomorrow against Melton United in a 2.30pm kick off.
Manager, and former player Clive Catchpole said: "For this club, the chairman and for Dave, it is absolutely fantastic.
"They have been here about 60 to 70 years between them, so for them to be in Division One for the first time ever is briliant.
"Over the years virtually every Catchpole has been involved with the club, so it is special for everyone."
Craig added: "Going up as champions would be the cherry on the cake, I have won divisions five and six but that would be special."
All support is welcome and it is free to go and watch.
Clive, ably assisted by Guy Lawrence, has taken his young side from youth football to the first division ahead of target but won't be resting on his laurels.
"It is massive for the club in its centennial season," agreed Clive. "I said when I brought the youth team here that I wanted Division One football in five years/ We did it in four, and two of those season were affected by the pandemic when we could not progress anyhow.
"We need to get one or two more of the right players and I believe we can push on again in Division One. We are a young side and will only get better."
Wolverstone clinch promotion, reaction