Midfield general hails team as Shotley Rose reaches Junior Cup Final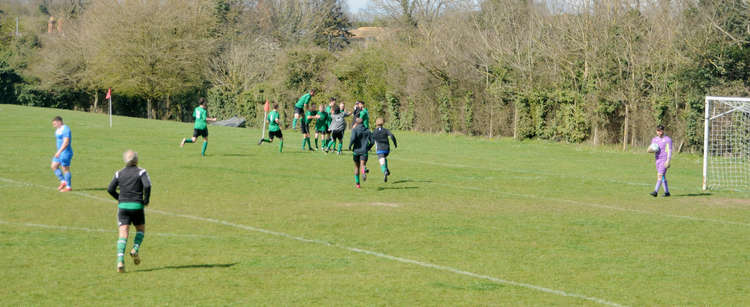 Shotley Rose celebrate third goal as Junior Cup final place clinched (Picture credit: Peninsula Nub News)

Tommy Smith scoring second goal (Picture credit: Peninsula Nub News)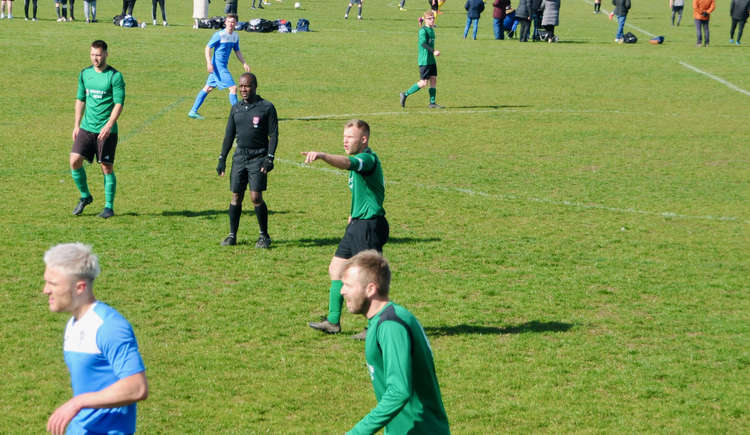 Ryan Scutcher, Shotley Rose midfield general (Picture credit: Peninsula Nub News)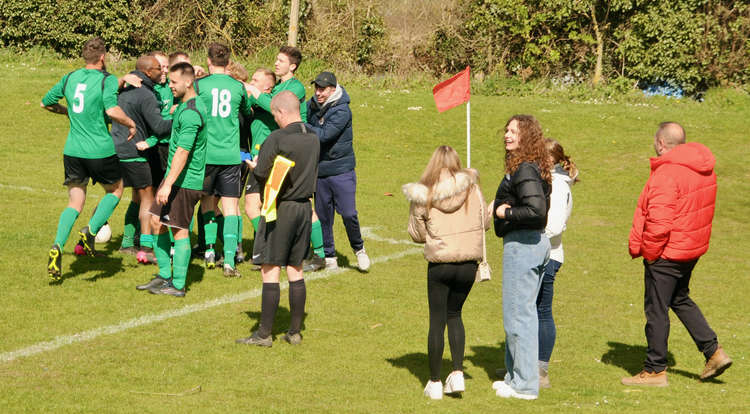 Tommy Smith mobbed (Picture credit: Peninsula Nub News)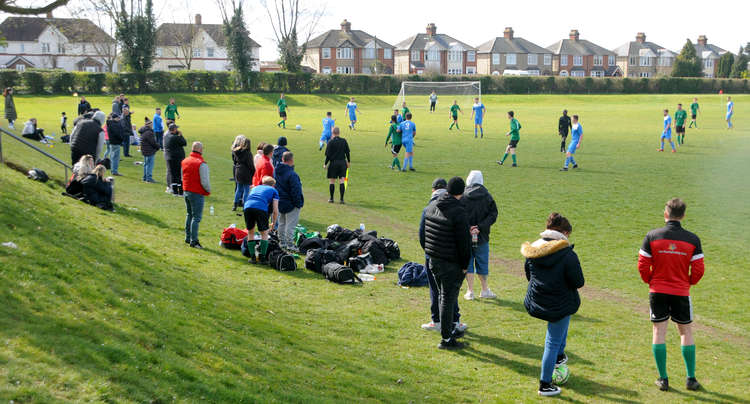 Good Shotley support abused by Suffolk FA referees assistant (Picture credit: Peninsula Nub News)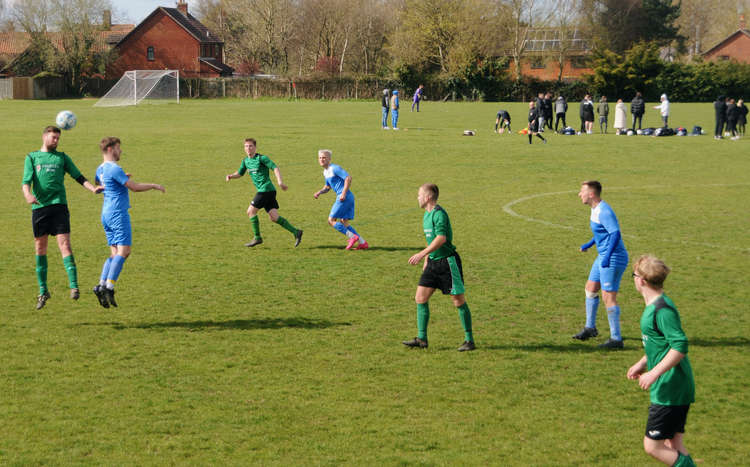 Strong at the back (Picture credit: Peninsula Nub News)

Outstanding team performance by Shotley Rose (Picture credit: Peninsula Nub News)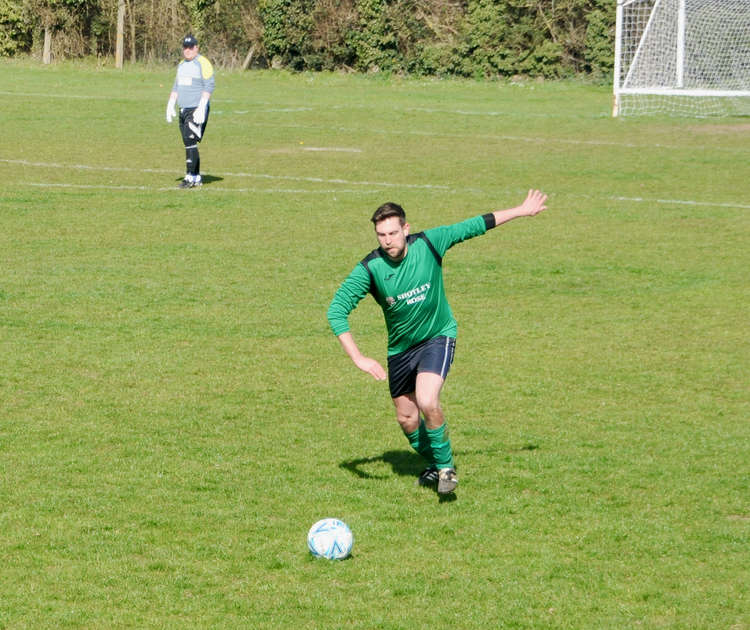 Ben Grogan made himself known (Picture credit: Peninsula Nub News)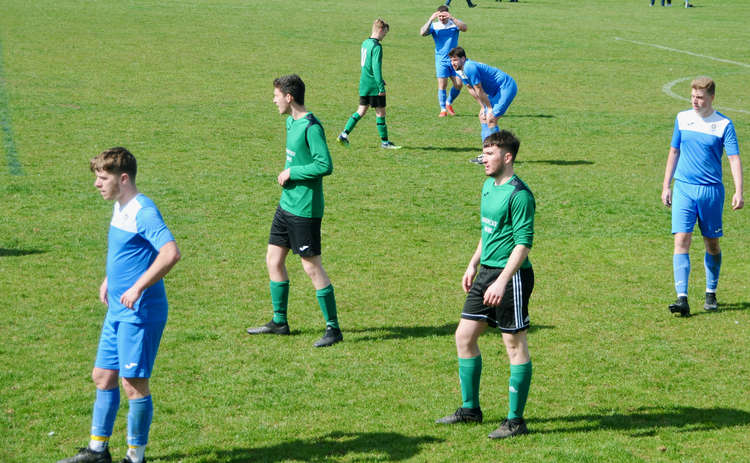 Action from Shotley Rose victory (Picture credit: Peninsula Nub News)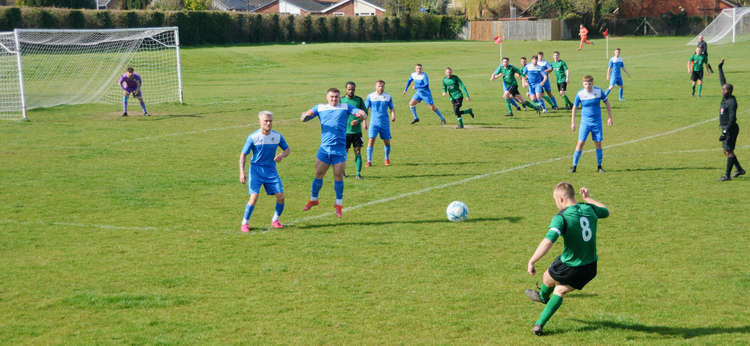 On the attack (Picture credit: Peninsula Nub News)
Former manager Marc Rowland resigned midway through the season following a dispute with the league, that still have to be fully resolved, but he did not want the Shotley Rose team to be sanctioned, while formal action continues.
Ryan Scutcher has hailed his underdogs Shotley Rose side after they secured a Junior Cup final place with a 3-0 win against Gainsborough at Whitton Sport's Centre today.
Tommy Smith netted twice, while James Harbut grabbed the third and had an assist in a stunning second half showing by the greens.
The Shotley Rose midfield general took over as player manager midway through the season, when former boss Marc Rowland resigned due to a dispute with the league.
Tose still have to be fully resolved, but he did not want the Shotley Rose team to be sanctioned, while formal action continues.
Scutcher said: "It is unbelievable for us to get through and it means everything after losing out in the semi-final last season, which we felt we should have won.
"It has been a topsy-survey season with the manager saving id way through, so Im just here to get is trough to the end of this season.
"It just shows today what a great group of lad we have here. Everyone has stuck together.
"Obviously it has been a new role for me but was skipper before so I know the lads and I just felt it was right to take it on and get us to the end of the stand and we will take it from there.
Felixstowe & Walton Under-18s striker Smith bagged the brace he deserved for his tenacity, and should have had penalty when he was taken out in the box.
The Rose also hit the crossbar twice, while Gainsborough also rattled the frame, and Shotley keeper Joel Glover made a couple of decent saves, although good defending meant his goal was never in serious danger.
Ben Grogan was solid at the back and put in some dangerous free kicks, along with the skipper, with Daniel Cook voted man of the match.
Scutcher said: "Tommy is unbelievable and did what he always does, We could have done better first half, but he did well to keep his head and finish in the second half.
"Also Jimmy Harburt outstanding. He is an absolute rock for us when he can play.
"Tommy took his goals well but James set him up for the first and Sam Pugh the second one, so it was a proper team effort.
"We know a few of the Gainsborough lads and we knew it was going to be a scrappy game, especially first half but we edged it second half and we definitely deserved to win."
Shotley Rose will now play AFC in the Claydon at Whitton Sports Centre on Sunday April 24, with a 10.45am kick off on pitch B.
The terrific cup visitors was part of the Shotley peninsula sporting success over the weekend after Woolverstone won promotion as champions.
Full report and reaction here.
*Scroll on top image for more pictures.
Add your club report, reaction, pictures or preview for free by using the black Nub It button on the home page menu bar. It is straightforward.