Mum's vision sees revitalised Rangers raring to go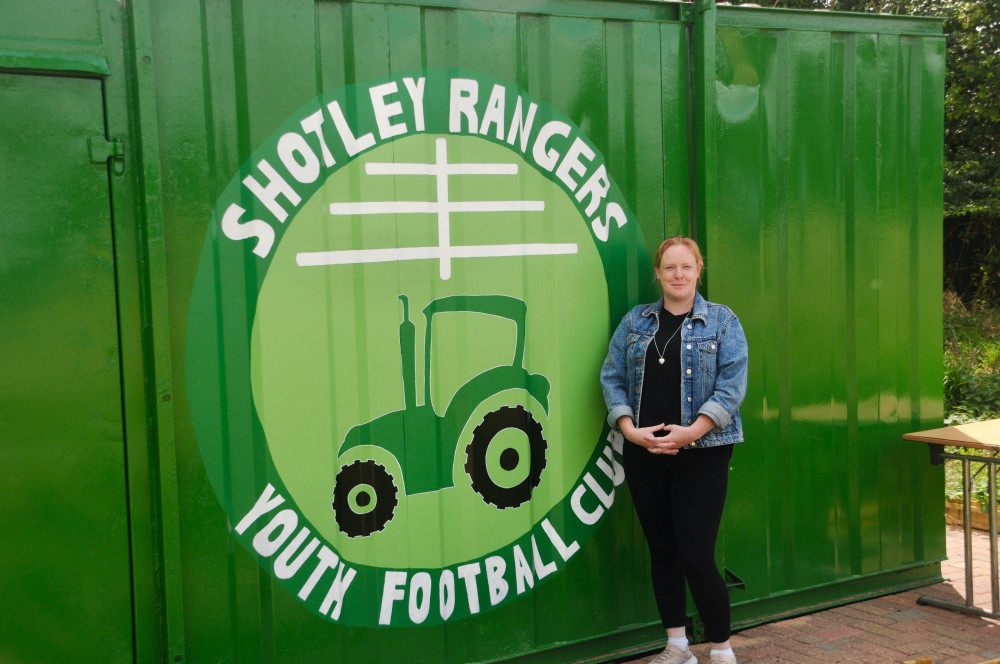 Kaileigh Bridges - vision behind revitalised Shotley Rangers (Picture credit: Peninsula Nub News)
You may remember the film 'Field of Dreams' with the tag line 'build it and they will come''.
Well, swap baseball for football, Kevin Costner for Dan Hart and Shoeless Joe for Kayleigh Bridges and you have Shotley Rangers playing on a former farmers field.
The main difference is the children now playing in green are real, although the spirit of former Rangers boys and girls, is fully behind the new crop.
While Dan, along with his sons Oli and Luke, dad Brian, brother Matt and the phantom that is Richard Jackaman, ensured the Main Road ground pitch was ready for action, it was Kaileigh that called on various mediums to form a new team, starting with under-nines, but with us waiting on the wings.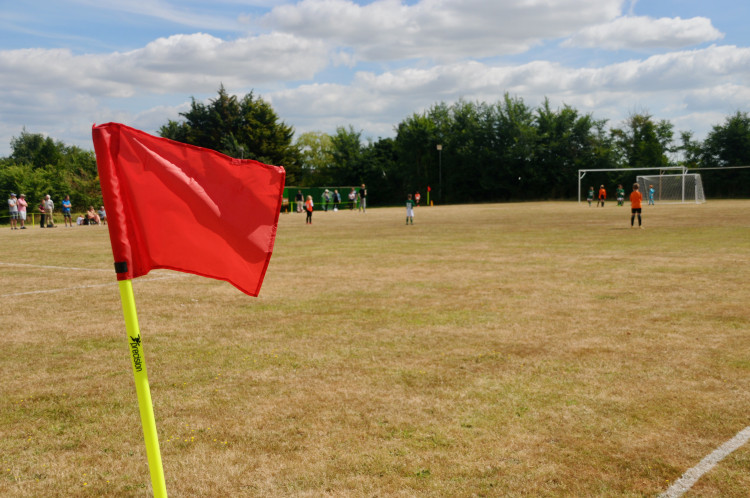 Build it and they will come (Picture credit: Nub News)
It all started for Kaileigh and husband Gary, also youth coach, when they became frustrated while their son Oscar was playing at Holbrook Hornets.
While Paul and Amanda Moore have done brilliant job running the Hornets, recognised as the Suffolk Youth League Respect club of the year and were recently highly commended in The FA and McDonald's Grassroots Football Awards of the Season, the Bridges wanted to strike out on their own.
"We wanted to do certain things but found there were too many hoops so we decided we would do it on our own," explained Kaileigh.
"Another coach put us in touch with Dan and here were are three months later with our own pitch and making progress.
"It is amazing how everything had fallen into place. We have started afresh and it is going really well."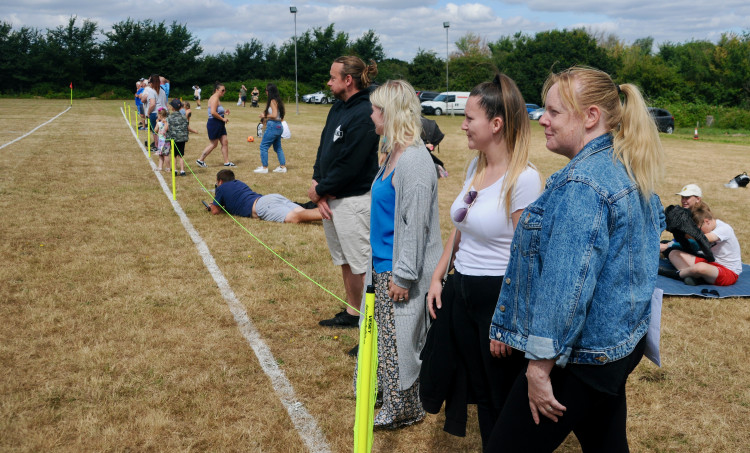 Kaileigh with other parents seing the fruits of their labour in action (Picture credit: Nub News)
It was love at first sight for the couple when they saw the ground tucked away from the main road between Shotley and Shotley gate, overlooking the river Orwell.
Kaileigh said: "The first time we saw the pitch and how well it has been kept we jus knew it was the right place.
"It touched on the heartstrings to see someone had looked after it so well waiting fore team to come back and play on it.
"We had the children to do that, so we just said 'come on lets do it'."

Boy's joy at playing and scoring' for Rangers (Picture credit: Nub News)
While Gary was getting things sorted on the pitch, recruiting players and coaches, and roping in their 16-year-old son Ollie as a referee, Kayleigh's infectious enthusiasm was producing amazing results off the pitch.
Sponsorship from a variety of businesses have flooded in to pay for kit, equipment and improved facilities.
Shotley Rangers may not have the best teams yet, but they start is one of the best funded in Suffolk due to Kaileigh's hard work, but she plays down her ability to attract funding.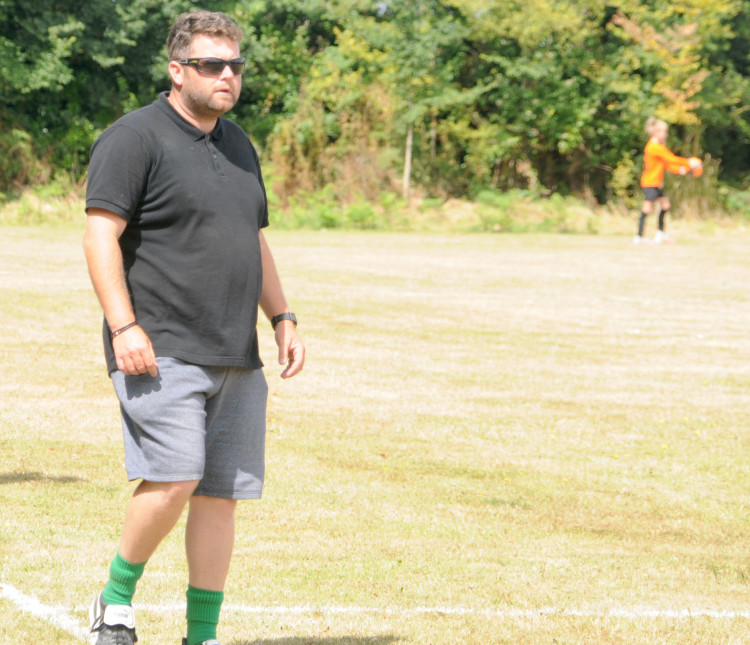 Craig Baker one of parents helping out (Picture credit: Nub News)
"I'm a full time mum," she said. "I'm not in marketing or anything like that.
"it was case of having the vision and then going for it.
"I sat down with a Google map and working from the centre of the ground I just sent emails to loads of companies asking for sponsorship .
"Its not just me. I'm nothing special, it has just been case of asking, or you don't get.
"It has been brilliant that so many have done. It has taken on a life of its own with so many parents also helping."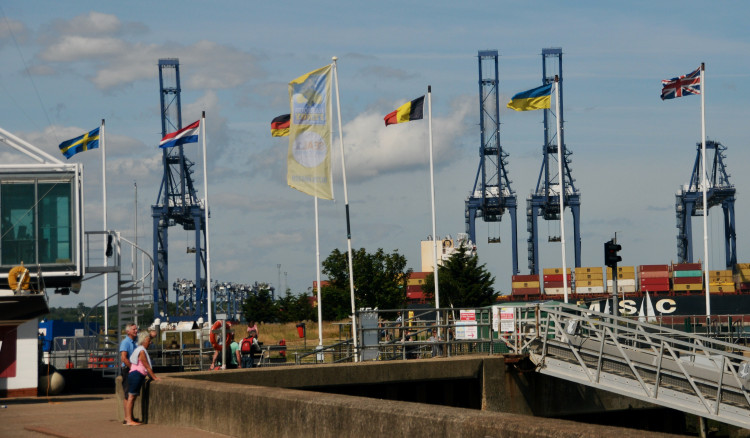 Shotley marina among long list of sponsors (Picture credit: Nub News)
While, as is often the case with your teams, some of the sponsorship is from parents such as Josh Loose Plastering for example, others include local businesses such as Shotley marina and the Rose pub.
A big coup has been to get a removal company, Workhorse Group, that already sponsor Ipswich Ladies and Colchester United. The attraction for Workhorse is a commitment by Shotley Rangers to run a girls only side.
Spectators to the ground will be able to enjoy refreshments at the converted container, with plans to put out a series of picnic benches to take the weight of the feet, funding for that has been provided by Babergh councillor Derek Davis' locality awards budget.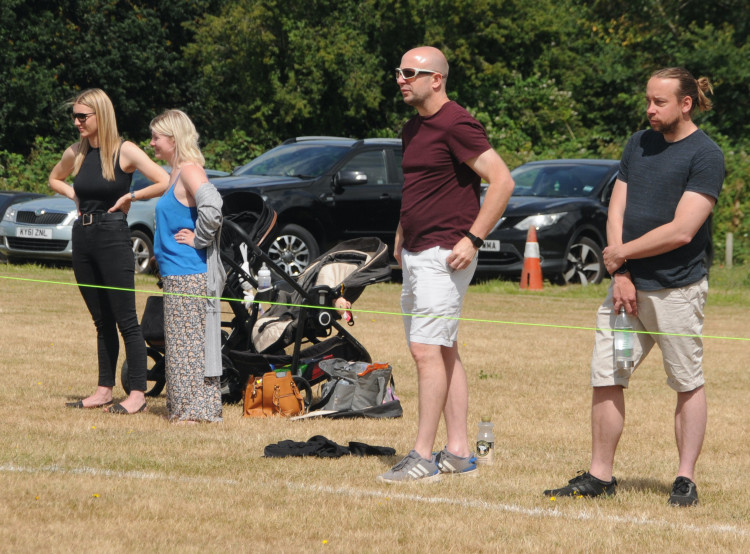 Chairman Dan Hart, in sunglasses, priority is for youngsters to develop and have fun (Picture credit: Nub News)
It also helps that the new Rangers cohort are in tune with chairman Dan Hart's ethos that football at these younger age groups is about development, having fun and everyone getting plenty of playing time.
"Children should enjoy it and develop," agreed Kaileigh. "Seeing their faces when they come here and help set up or train, and warm up for games. That is what it is all about.
"They step onto what is now their pitch and we can see what it means so
"We would like to win a few things but it is about building relationships with other clubs and getting used to playing each other.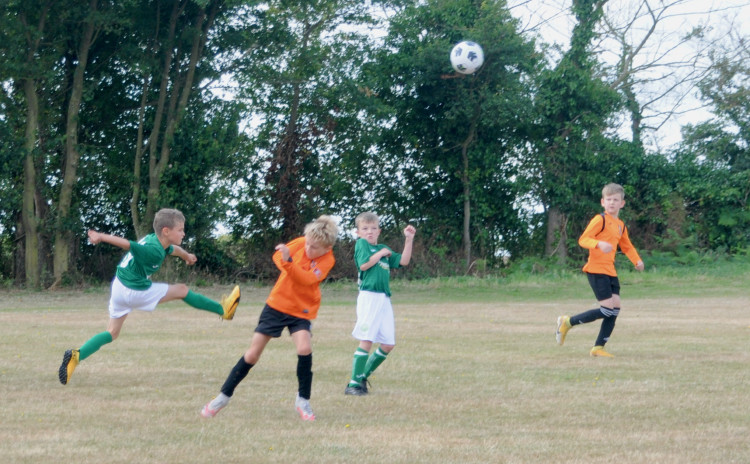 Shotley Rangers showing committment (Picture credit: Nub News)
While the under-nines have been accepted into the Suffolk Youth league and will play compete football this coming season, other age group teams are being formed and with play friendlies as well as train midweek.
That includes girls that can play in mixed teams, or in the all girls team.
And Kaileigh has a simple message to all parents on the peninsula with football-loving children, under 10 at the moment:
"Bring your kids, it is all about having fun.
"Hopefully we are giving off a different vibe from soon other clubs so please come along. Saturday mornings 10.30."
Contact Kaileigh here: [email protected]
Excited chairman Dan Hart on Rangers return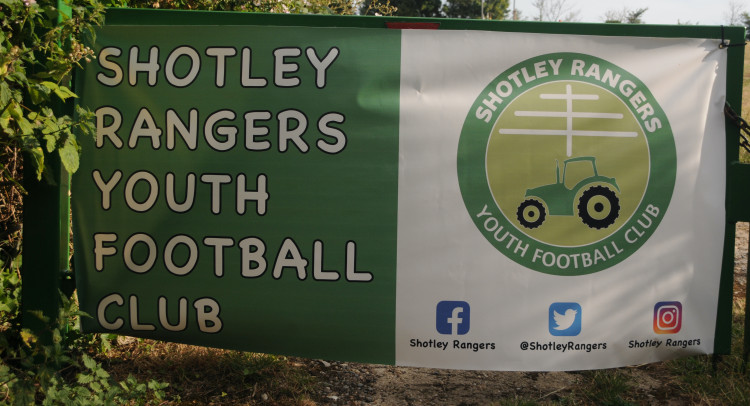 Welcome to Main Road (Picture credit: Nub News)