Peninsula footballer gets his own back on Ipswich Town
There is no better way for a young footballer to gain revenge on a club that has rejected them, than scoring the winner against them in a cup final.
Josh Stokes, who lives in Shotley Gate, did just that when he scored twice and had an assist in another goal as his new club AFC Sudbury beat former side Ipswich Town 3-2 in the Suffolk FA Under-18 Boys Midweek Cup final at Colchester United's Community Stadium.
Stokes, who turned 18 a fortnight ago, admitted beating the cub that let him go as a 16-year-old after being with the academy for nearly seven years, made picking up the trophy extra special.
"It was quite nice to be honest to score the winning goal against my old club," said Stokes. "It was also a good way to end the season with a trophy.
Ipswich stated with six players that had played in their Professional Development League Cup final win over Coventry City and were former academy team mates with Stokes.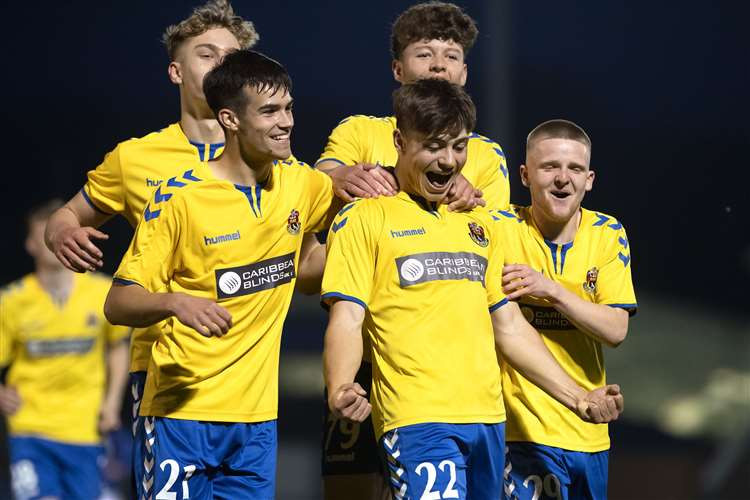 Shotley boy Josh Stokes scored twice Josh Stokes celebrating cup final victory (Picture credit: Contributed)
He said: "There were quite a few under-17s in the Ipswich team so I knew quite a few of them and it is fair to say there was plenty of banter flying around..
"It was certainly nice to have word with them at the and of the game."
The former Woodbridge Woodpecker admitted he had been disappointed at being released by the cub he had supported as a boy but is grateful to making the move to AFC Sudbury.
"It was nice for me to be able to show them what I'm about now," said Stokes. "I'm different to what I was with them at 16.
"I have grown as player and Sudbury has helped me a lot with that.
"I have matured as a person and a player and they have helped me a lot so I hope I can continue growing and get better next season."
Stokes, has lived in the village for just over a year after moving from his home near Ipswich hospital, and travels to Sudbury to play and go to college as part of their academy, along with fellow Shotley footballer Oliver Hart.
He added: "It is pretty nice just to play football every day."
Stokes is one of those all round sportsman and could have been lost to football had he gone down the tennis route after being ranked number two in the UK at under-14 level.
Wimbledon lost out to Ipswich academy, and while Stokes still has his racquets and can occasionally be seen hitting a few balls over the nets at the Lloyd Road area, he is more likely to be kicking a football.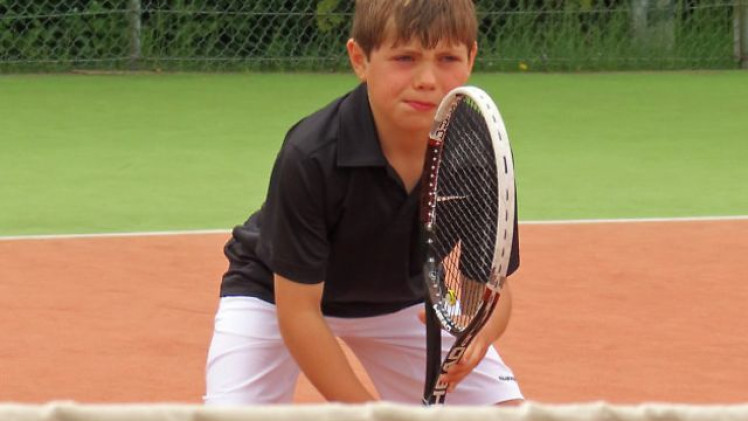 Josh Syokes as a young tennis star Josh Stokes celebrating cup final victory (Picture credit: Contributed)
He also plays golf in spare time with mates and played cricket for Melton's St Aubrey's side when he lived in Woodbridge.
But football comes first and after signing a first team contract on his 18th birthday on April 31 with the semi-professional club, Stokes is planning to push on and still harbour hopes of becoming a full time professional
The midfielder come striker said: "My aim is to cement my place in the first team. I had a few games towards the end of last seats so hopefully I can play as much as possible next season."
With three first team goals already, and 200 at all level last season, Stokes feels his versatility will hold him in good stead.
He said: "I feel I can make things happen, I enjoy driving forward with the ball, picking out passes, or having shots and my decision making is decent."
"It is still my aim is to play at a professional club, whenever, however that may be I'm not sure, but hopefully if I can carry on improving with Sudbury next season we will see what comes from that."
Another young peninsula footballer tipped for a bright future.