Totem Pole owner told police not taking action after subtle changes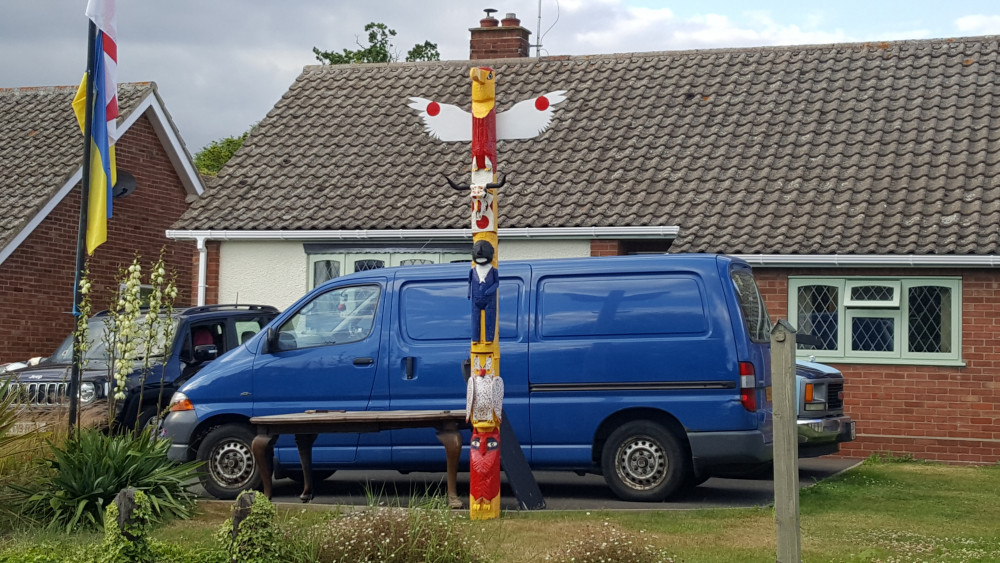 Totem pole is considered offensive (Picture contributed)
A Brantham resident has been told he can carry on displaying his Totem Pole, despite complaints that it is racially offensive.
Police have again visited the man in Bergholt Road and have recorded the complaints as a hate incident but do not deem it a hate crime, therefore are not pursuing criminal proceedings.
Fresh complaints were received by the police last week when the pole was repainted and put back up on public display.
The subtle difference was instead of the lips being painted white, the teeth are bright white.
People in Brantham, and passers by that live in East Bergholt and Hadleigh, are among those that believe the Totem Pole is still offensive and one figure in particular is racist.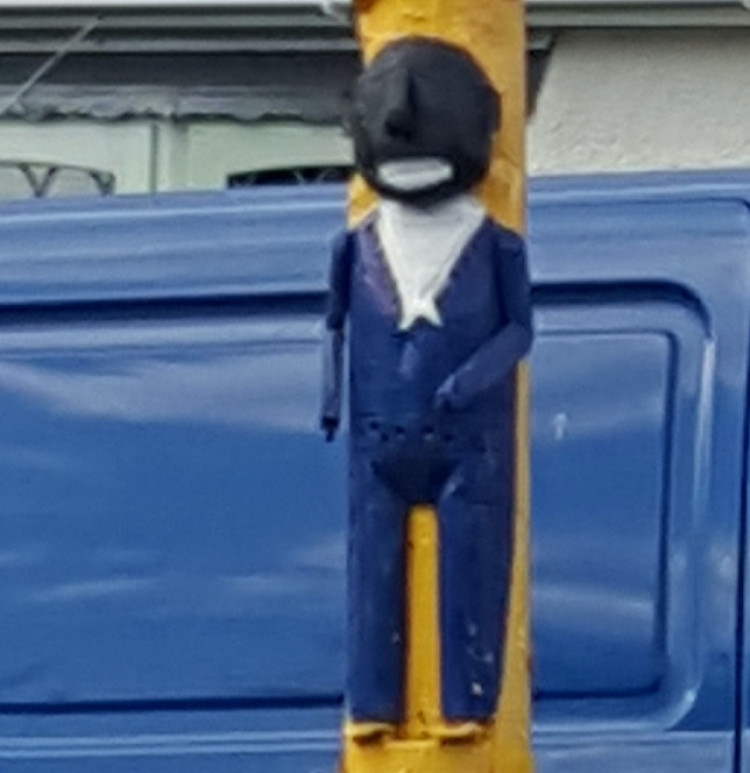 Police deem depiction is not a hate crime (Picture contributed)
One complainant told Nub News: "Police are saying that because the totem pole character doesn't have white lips and instead has white teeth, that it isn't a hate crime as such as a portrayal of a black person alone cannot be seen as negative.
"Given the history of the owner doing this previously and flying a confederate flag appears to suggest some kind of hostility and that it is not a simple case of depicting a person neutrally."
A police spokesman confirmed officers had been to see the home owner but will not be taking further action due to the differential between hate incident and hate crime.
According to the Home office, the difference between a hate crime and a hate incident is:
'A hate incident is any incident which the victim, or anyone else, thinks is based on someone's prejudice towards them because of their race, religion, sexual orientation, disability or because they are transgender.
Not all hate incidents will amount to criminal offences, but it is equally important that these are reported.
Hate crimes are criminal offences, whilst Hate incidents refer to incidences that are motivated by specific characteristics, but do not constitute criminal offences (ie no law is broken).''
What do you think? Send your views to the editor: [email protected]
Totem Pole owner reported for hate crime