Controversial totem pole in Brantham garden to be repainted after visit by police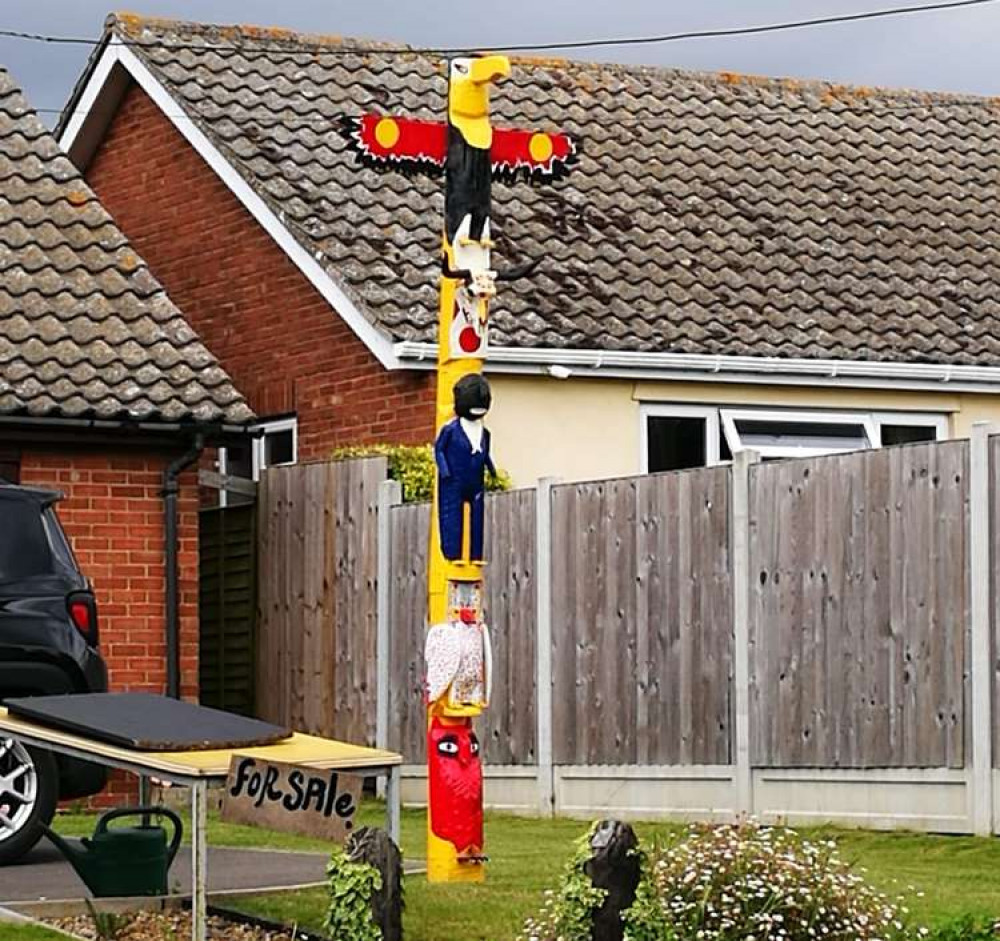 The owner off a controversial totem pole in a Brantham garden has agreed to repaint a section of it, after complaints by villagers prompted a visit by the police.
Concerns were raised over an image within the pole, which was considered by some people as having racist overtones.
The police investigated the complaint and last night spoke with the homeowner, in Bergholt Road, Brantham.
They were satisfied a 'hate crime' had not been committed but a possible public order offence, due to the visual representation which caused alarm and distress to members of the public, was recorded and suggested it be moved from such obvious public view.
It is understood the occupants considers the totem pole to be art and had no intention of it being perceived as racist or hateful, but they will repaint it in the hope that will stop people deeming it potentially distressing or offensive.
A Suffolk police spokesman today said: "Police are aware of the concerns raised by members of the public and are engaging with the homeowner regarding the matter."
Complaints about alleged offences can be reported online to Suffolk police here, or call 101. In an emergency call 999.
Nub News reported yesterday how a complaint had been made. Full story here...