Thursday's Breakfast Briefing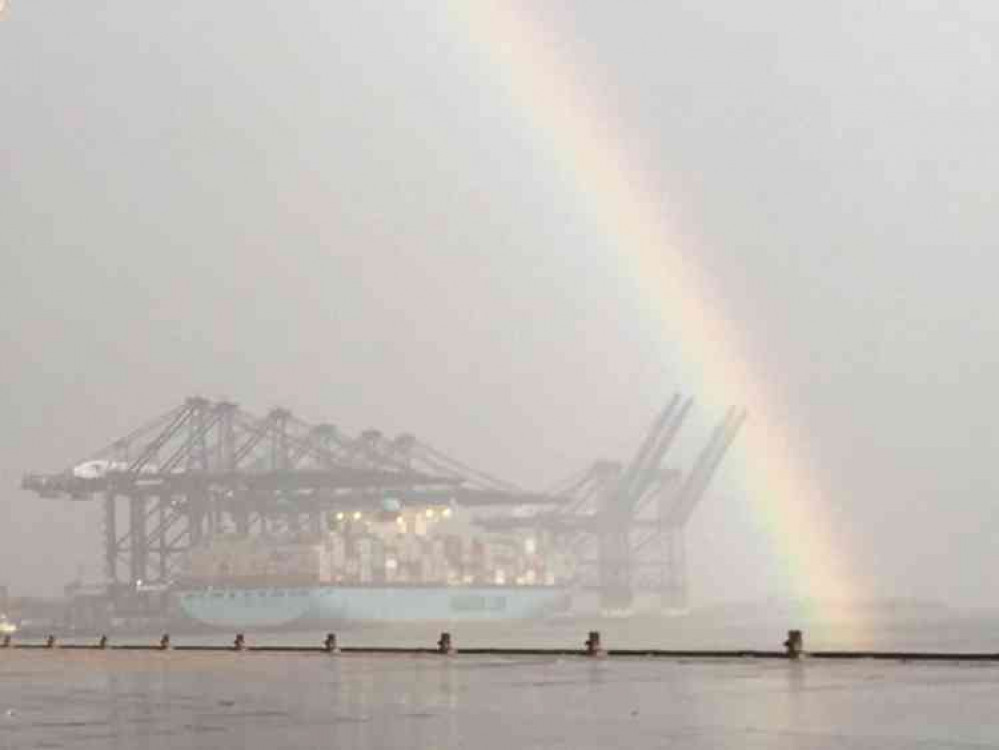 Did you know:
Every second, we welcome four new babies into our overall population. Do a little math and you'll find out that means there are approximately 250 births each minute, 15,000 each hour, and 360,000 each day. In a full year, there are around 131.4 million babies born on Earth, according to the Ecology Global Network. Expect that to double towards the end of this year and into next.
---
Tonight 20.00: #clapforourcarers
---
Today's Peninsula sunrise: 06:27
Today's Peninsula sunset: 19:32 -------------------- High Tide:
52 (3.18m)
31 (2.98m)
Low Tide:
11 (1.11m)
03 (0.99m) Friday
---
Today's weather:
Nice day, a few clouds but mainly sunny for when you take your exercise. Top temperature of 12c dropping down to a low of 2c.
---
Orwell Bridge: Open
---
Today's Post Office Openings:
Shotley: 09.00 – 13.00
Chelmondiston: 09.00 – 16.00
Holbrook: 10.00 – 16.00
Brantham (village hall): Closed
---
Today's food shop openings:
Holbrook Co-op: 07.00 -19.00
Brantham Co-op: 07.00 – 19.00
Premier Stores Shotley: 08:00 - 19:00
Premier Stores Wherstead: 08.00 – 19.00
Hollingsworth's: 09.00 – 12.00 / 13.00 - 16.00
Orwell Stores: 07.30 – 16.00
Suffolk Food Hall: 09.00 – 18.00
Stutton Community Shop: Order and collect only 9am - 12.30pm: Orders delivered 2-5pm
Please don't stockpile, respect social distancing rules and treat shop staff with respect.
---
Surgeries:
Shotley: 08:00 – 18:30
Holbrook: 08:00 – 12:30 Pharmacy opening times: Shotley dispensary:
08:00 – 11:00 Open for urgent prescription collections only
11-14.00 Closed for protected dispensing
00 - 15.00 Open for collection of prescriptions by over 70s only
00 - 17.00 Open for urgent prescription collections only
Holbrook dispensary: 08:00 – 11:00 Open for urgent prescription only. A staff member will screen patients for symptoms before the they enter the building. Maximum three patients at any time and must maintain social distance.
Click for up to date Coronavirus advice.
---
Peninsula Business Directory: Takeaway, delivery or any other services,
Add your business or community group to our Local List Directory
---
Today's peninsula cinema showings:
All showings cancelled until further notice
---
Quote of the day: Though April showers may come your way,
They bring the flowers that bloom in May.
So if it's raining, have no regrets,
Because it isn't raining rain you know, it's raining violets.
Buddy DeSilva
---
Riddle of the day: Why does the orchestra have bad manners? Answer will be revealed tomorrow.
Previous Riddle Answer:
Why is everyone so tired on April 1?
Because they've just finished a long March.
---
Join in with
You'll Never Walk Alone
(preferably at 07.45)