Key Worker in Focus: Meet your milkman serving the peninsula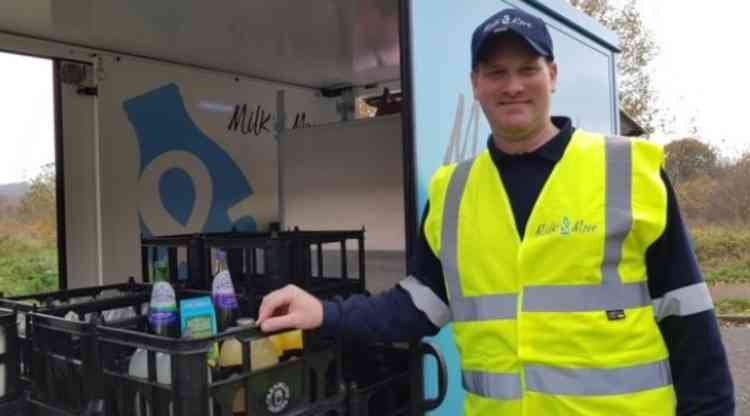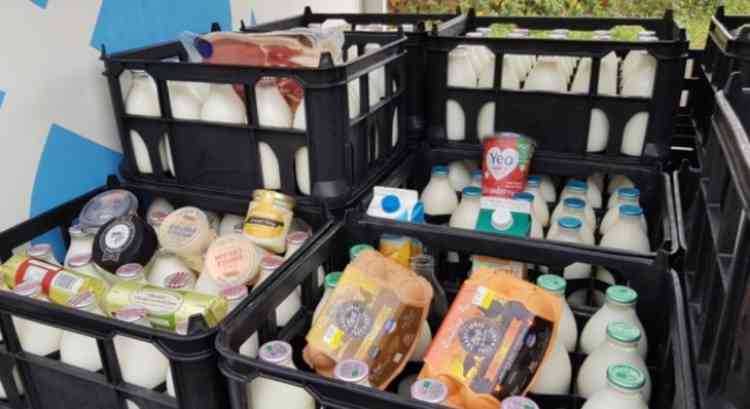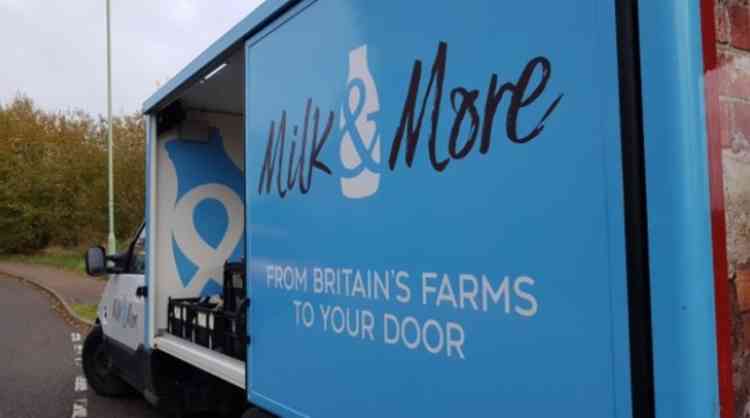 He is not just the unseen key-worker, but very much an unsung one too.
Gavin Hyde plays an important role in delivering, not just milk but an array of things from cream to compost, and never more so than now in these difficult times.
Wearing high viz, rather than the old long white coat, Gavin's milk float now carries pre-ordered good from vegetables, orange juice, bread, eggs and compost, yes compost, much needed on the peninsula.
The 40-year-old peninsula milkman has seen a huge surge in customers of late, with 53 households signing up in just four days, taking his round up to 650 homes.
.
The current situation has meant his company Milk & More, owner by Muller, has stopped taking new customers as they simply can't cope with demand.
Meanwhile Gavin, and his colleague like Richard Cornell, are working longer hours to serve their existing, and recently new customers.
He leaves home at 10.30pm for the Milk & More depot in Ipswich to load up and usually finishes by 7am, but recently it has been more like 9am.
"There has been a growth in demand, and people are wanting more things like fresh veg but I'm not complaining," said the 40-year-old. "I really appreciate all our customers, who are wide and varied.
"I'm lucky that I love my job and many of the people I deliver too are now friends as well. They know can call or message me."
Gavin, who lives in Shotley with his wife Rebecca and two teenage children, often goes above and beyond. This week for example he is on annual leave, with Richard doing his round, but has still been taking calls and extra orders.
Gavin took over the Shotley and Erwarton route six years ago, after previously working the rest of the peninsula, and into Mistley and Manningtree, since 2011. While this surge in demand is unprecedented, it is not the first Gavin has seen a spike.
Gavin said: "The last time was just after David Attenbrough's Blue Planet and people wanted returnable glass bottles. Those people stayed with us."
There is no doubt the modern milkman is a far cry from the Ernie, with the fastest milk cart in the west. Company policy dictates Gavin has to carry a panic alarm, following robberies on colleagues in the north-west. The round is now completely cashless too, with accounts set up for customers, who can also place orders up to 9pm the previous evening, rather than leave a note out.
Gavin said: "I have never had any problems on the peninsula. I'm big enough to look after myself anyway, but it does show what a caring company Muller is. They are brilliant with their staff."
While the dark, cold nights can be testing for anyone, Gavin shrugs off suggestions of discomfort.
"It genuinely does not bother me," said Gavin. "Of course this weather is better, I get to wear my shorts and see the lovely sunrises earlier."
Modest Gavin also points to other key workers, and they importance they play 24/7, including his wife Rebecca who works at the Holbrook Co-op, which has remained open for customers in sometimes trying circumstances.
He added: "We are lucky on the peninsula to have so many wonderful people helping the community.
"We are also fortunate to have so many brilliant shops. My wife Rebecca is a key worker at the Co-op, and we have Manish's in Shotley, Hollingsworth and Orwell Stores in Chelmo.
"It is a difficult time but we are all in it together, and we will get through it together."
Nominate a key worker you feel we should feature: email [email protected]
Who else are the key workers? list here.