Enjoy Your Pancakes With Our Breakfast Briefing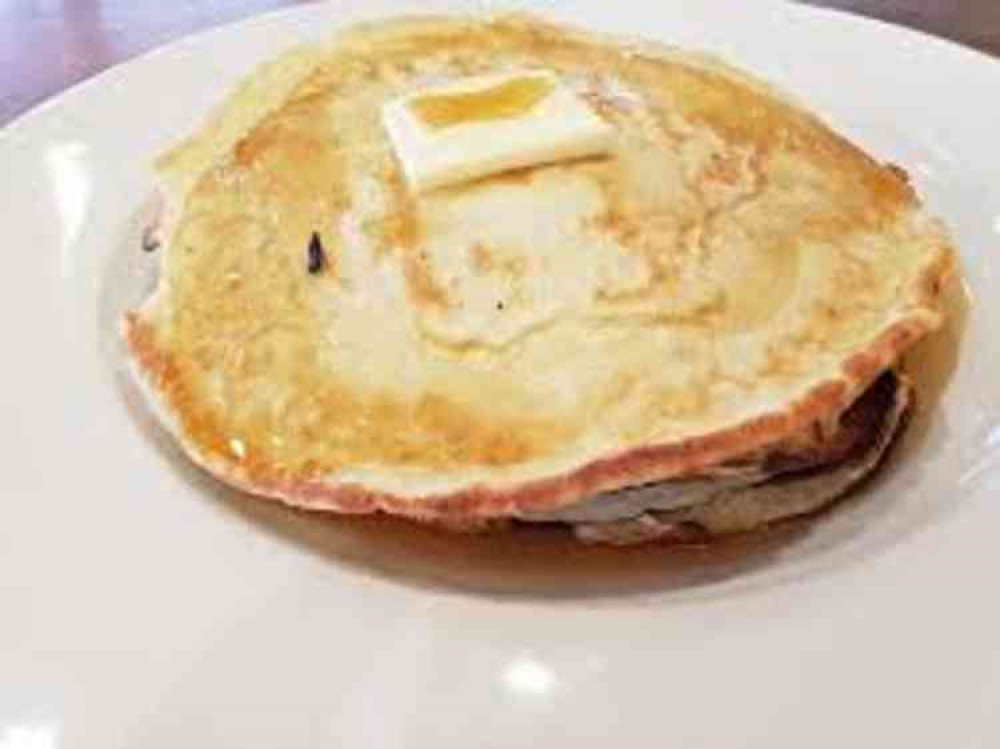 Pancakes on Shrove Tuesday at the Suffolk Food Hall
Today is Shrove Tuesday, but did you know?
Pancake races derive from a 15th century housewife in Olney, Bucks, who was so busy making pancakes that she forgot the time. When she heard the church bells ringing for mass she ran out of her house, still carrying her pan and pancake.
---
Today's Peninsula sunrise: 06:51
Today's Peninsula sunset:17:25 ----------------------------------------------------------- High Tide:
01 (3.99)
24 (3.95)
Risk of flooding on the Strand
Low Tide:
49 (.34m)
24 (.62m)
---
Today's weather:Variable day and night with a few showers and cloudy throughout
Top temperature 8c and low of 3c.
---
Orwell Bridge: Open
---
Today's Post Office Openings:
Shotley: 09.00 – 17.00
Chelmondiston: 08.00 – 17.30
Holbrook: 07.00 – 21.00
Brantham: Closed
---
Today's food shop openings:
Holbrook Co-op: 06.00 -23.00
Brantham Co-op: 06.00 – 23.00
Premier Stores Shotley: 07:00 - 21:00
Hollingsworth's: 07.30 – 17.30
Orwell Stores: 07.30 – 18.00
Suffolk Food Hall: 09.00 – 18.00
Stutton Community Shop: 08.30 – 17.30
---
Pharmacy opening times:Shotley Surgery: 08.00 – 18.30 (closed between 13.00 - 14.00)
Holbrook Surgery: 08.00 – 18.30 (closed between 13.00 - 14.00)
---
Peninsula events:
Don't forget if you press the black Nub It button on our What's On page you can add your own events.
---
Today's cinema showings:
None
---
Movie quote of the day:
"I'm tired, boss. Tired of being on the road, lonely as a sparrow in the rain. I'm tired of never having me a buddy to be with to tell me where we's going to, coming from, or why. Mostly, I'm tired of people being ugly to each other. I'm tired of all the pain I feel and hear in the world...every day. There's too much of it. It's like pieces of glass in my head...all the time. Can you understand? ..."
The Green Mile 1999
----------------------------------------------------------- Riddle of the day: A prisoner is forced to go into one of three rooms, but he can choose which room. The first room is ablaze with fire. The second one is rigged with explosives that will go off as soon as he enters. The third contains a pair of lions who haven't eaten in years. Which room should he choose to survive? Previous Riddle Answer:
I am a word that begins with the letter I. If you add the letter A to me, I become a new word with a different meaning, but sounds exactly the same. What word am I? Isle - add an A to make Aisle.
----------------------------------------------------------- Fo all your live travel updates, road and rail, press the red button below