Anglian Water Confirm Further Road Work Delays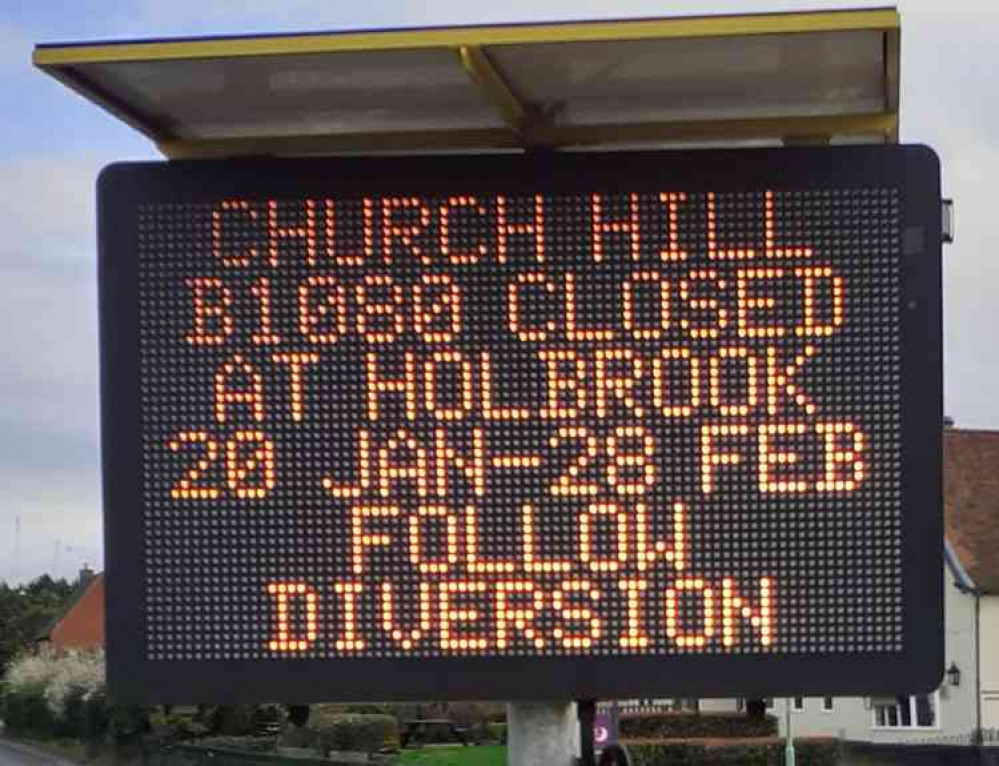 Road closures in Holbrook extended
Anglian Water has confirmed work on installing pipes has been delayed and there will be continued road works beyond the Easter holidays.
Work on Hyams Lane and Church Hill is now not expected to be completed until February 28 at the earliest, but could carry on into early March. The project will then move on to Ipswich Road, at the junction between Fishponds Lane and Hyams Lane.
After that work will be carried out along Ipswich Road towards Holbrook Academy but road works at the school and Woodlands Lane junction will be held off until the Easter break, or the summer holidays, to avoid disruption for pupils.
Work on Primrose Hill has been put back indefinitely and Back Hill will remain open until at least February 28. A spokesman for Anglian Water said: "We've now installed the full length of the new water pipe in Hyams Lane and Church Hill. "Before we can connect these new sections of pipe, we need to flush the pipes to clean them and then send samples off to our scientists, to ensure the pipe is safe to put into supply. "During this sampling period, it may seem that there is a lack of activity within the road closures, but this is a vital stage of the construction process. "Once we have the green light from our scientists we will connect the pipe, reinstate the road and clear our roadworks." Ipswich Buses have confirmed their temporary number 92 bus route will continue until April 24. A shuttle bus runs from Stutton to Brantham. Anglian Water updates can be found here… https://www.anglianwater.co.uk/hidden-pages/holbrook-water-mains-maintenance/ Go to our Live Travel information page on the menu above, or click on the red button below.