Chelmofest hailed a hit - picture special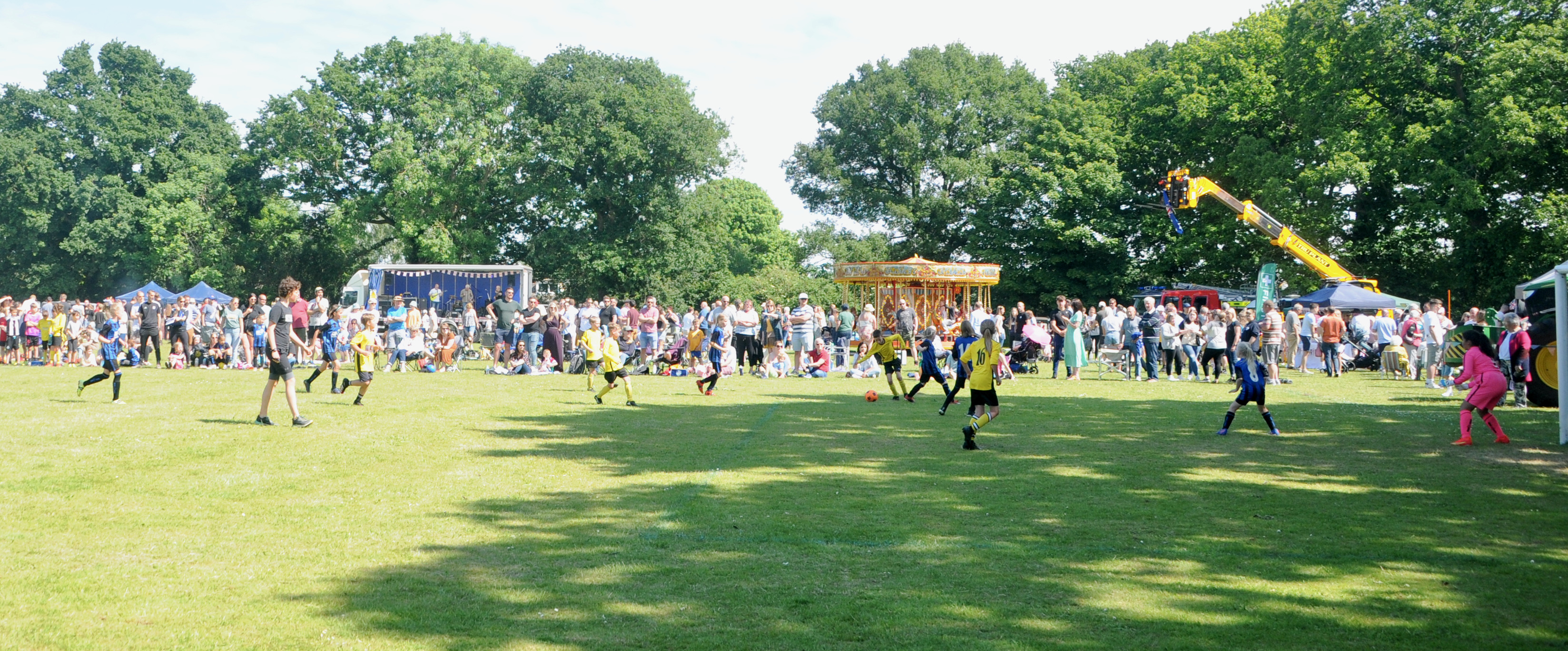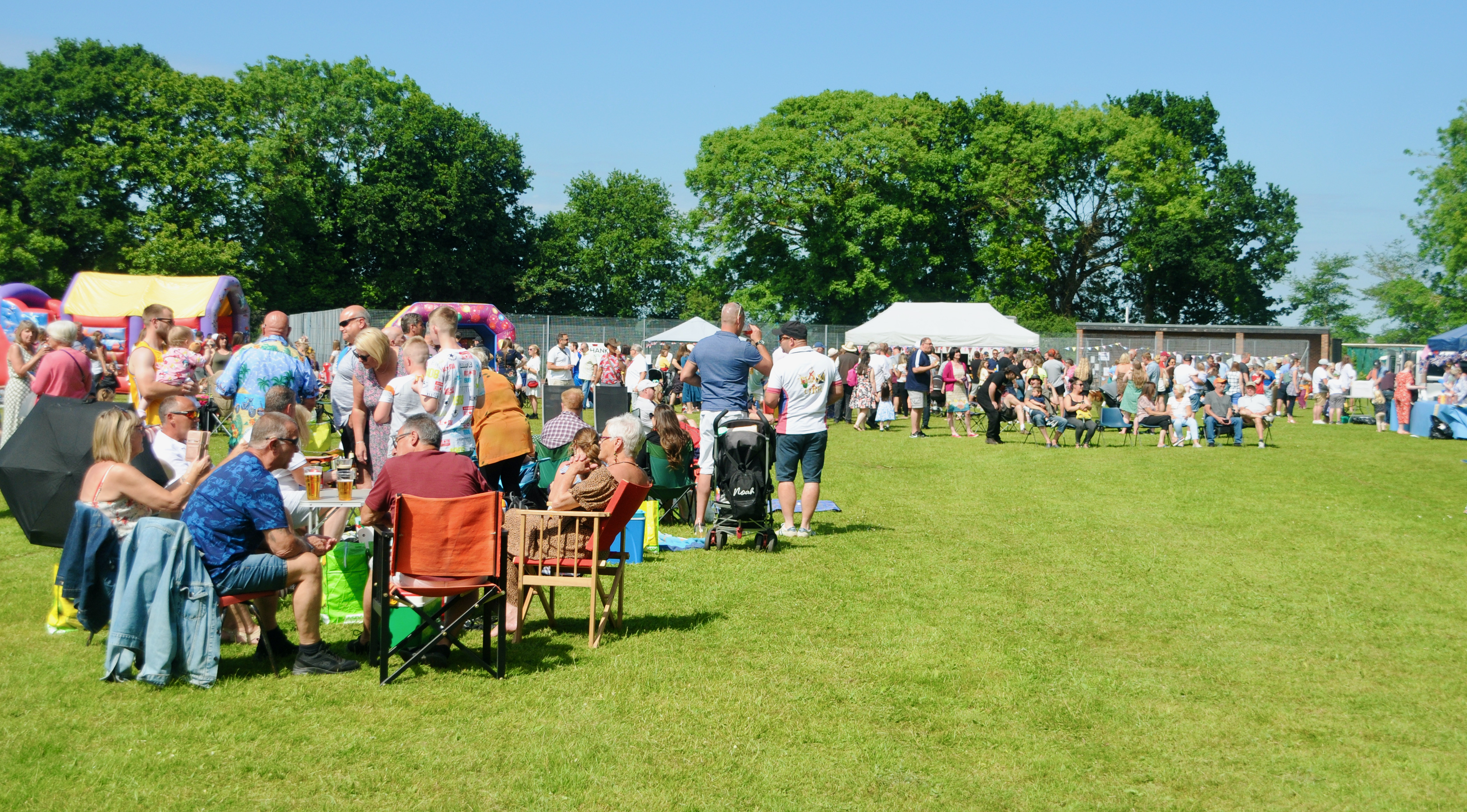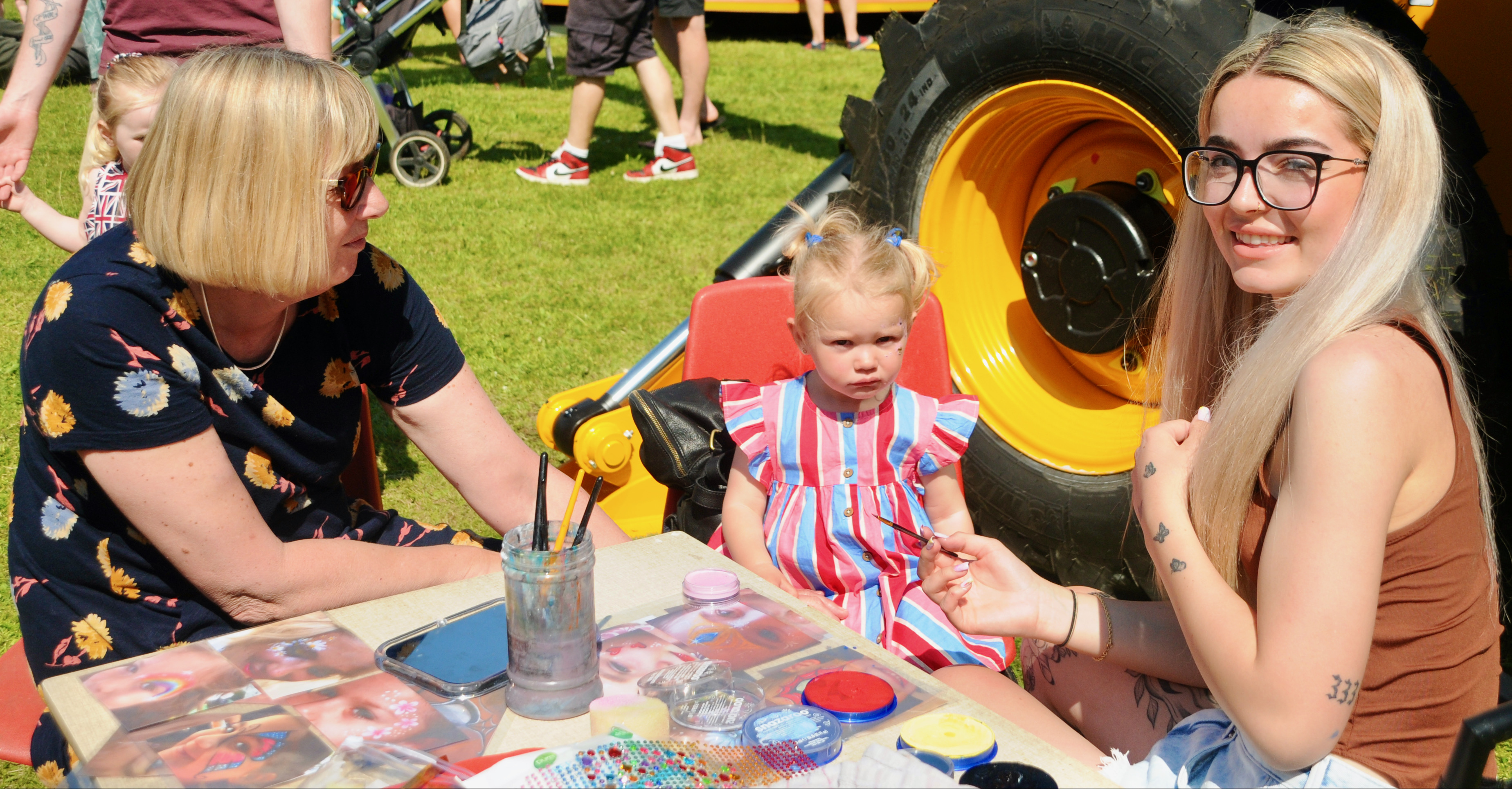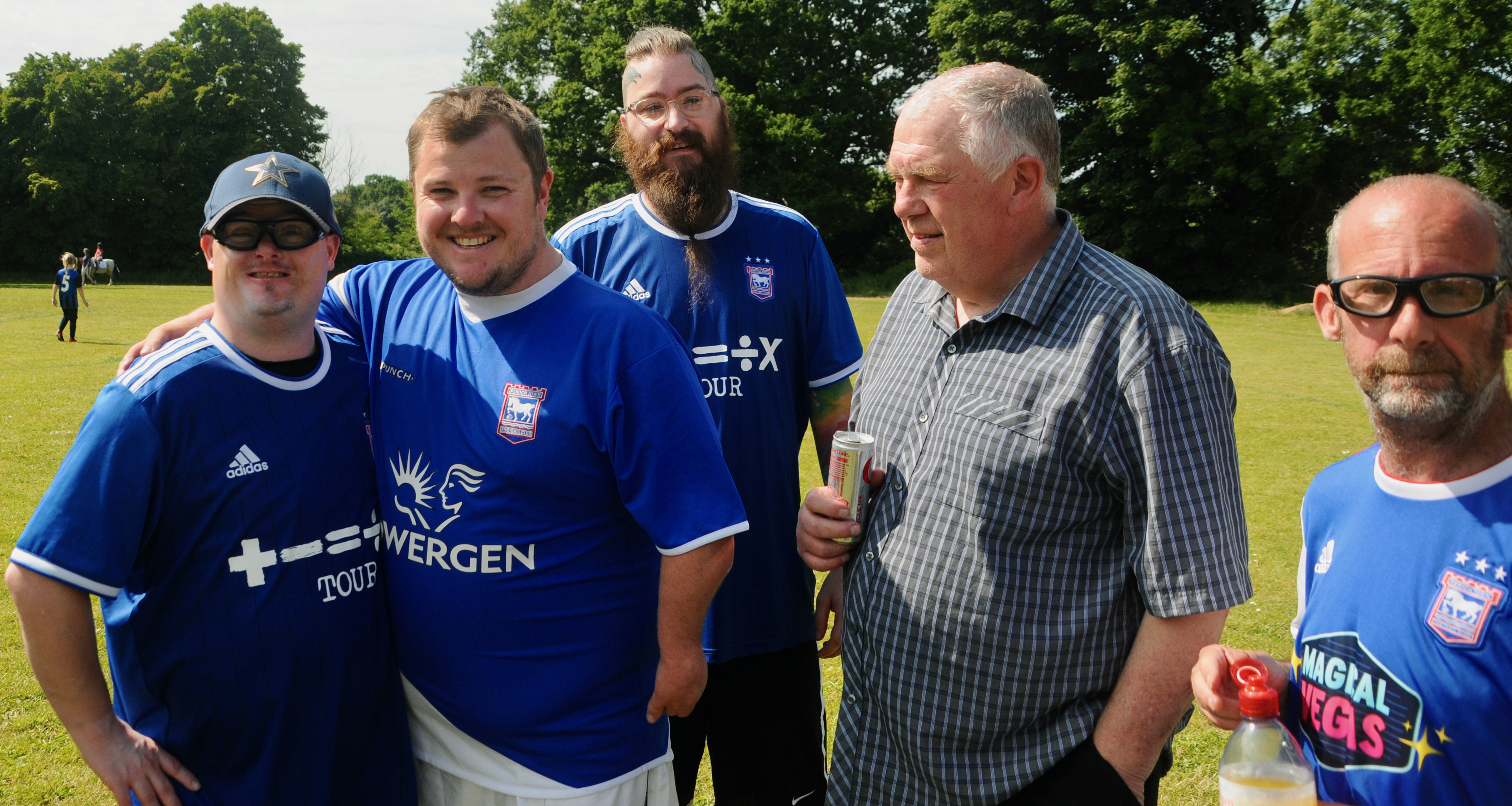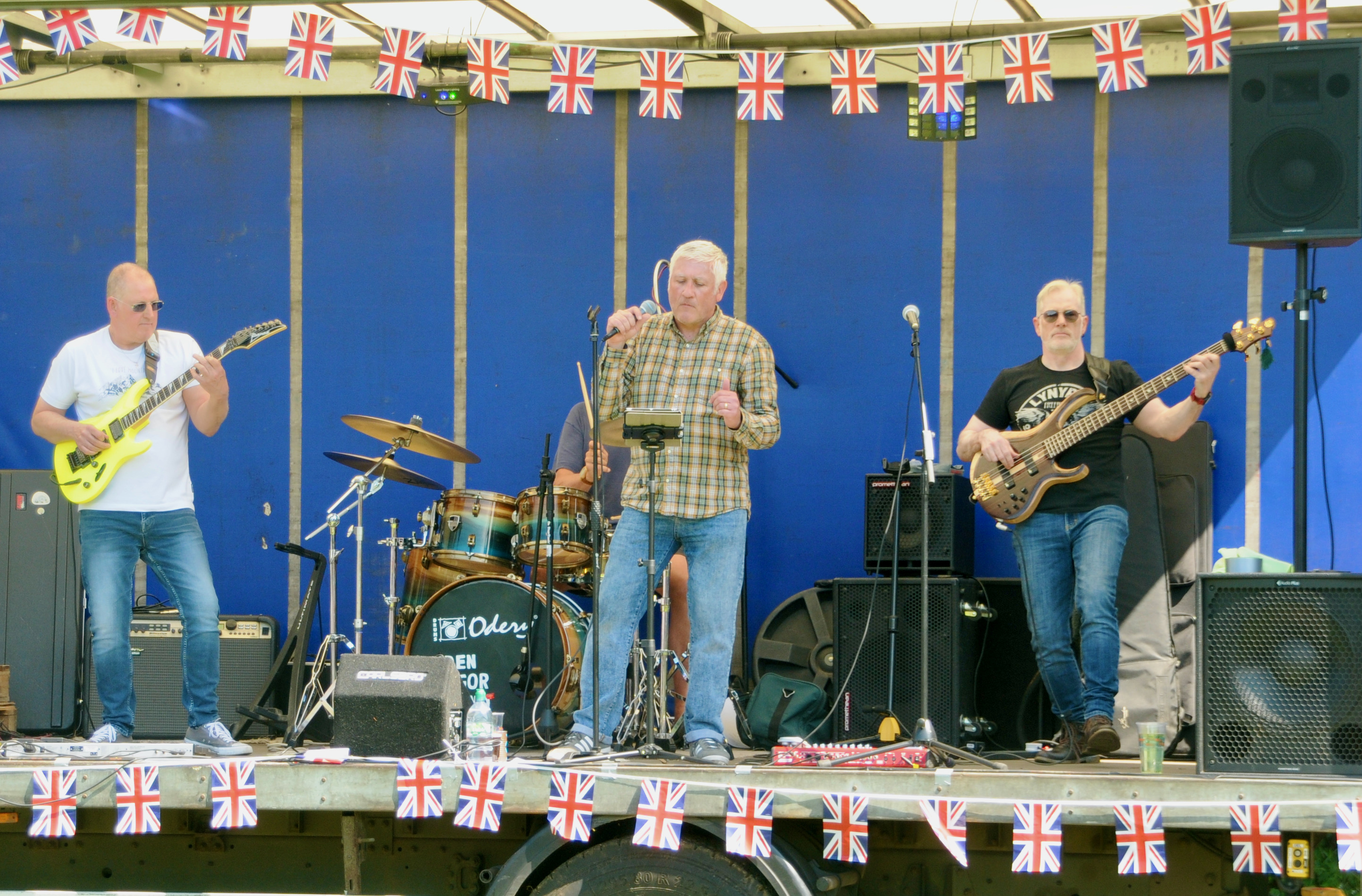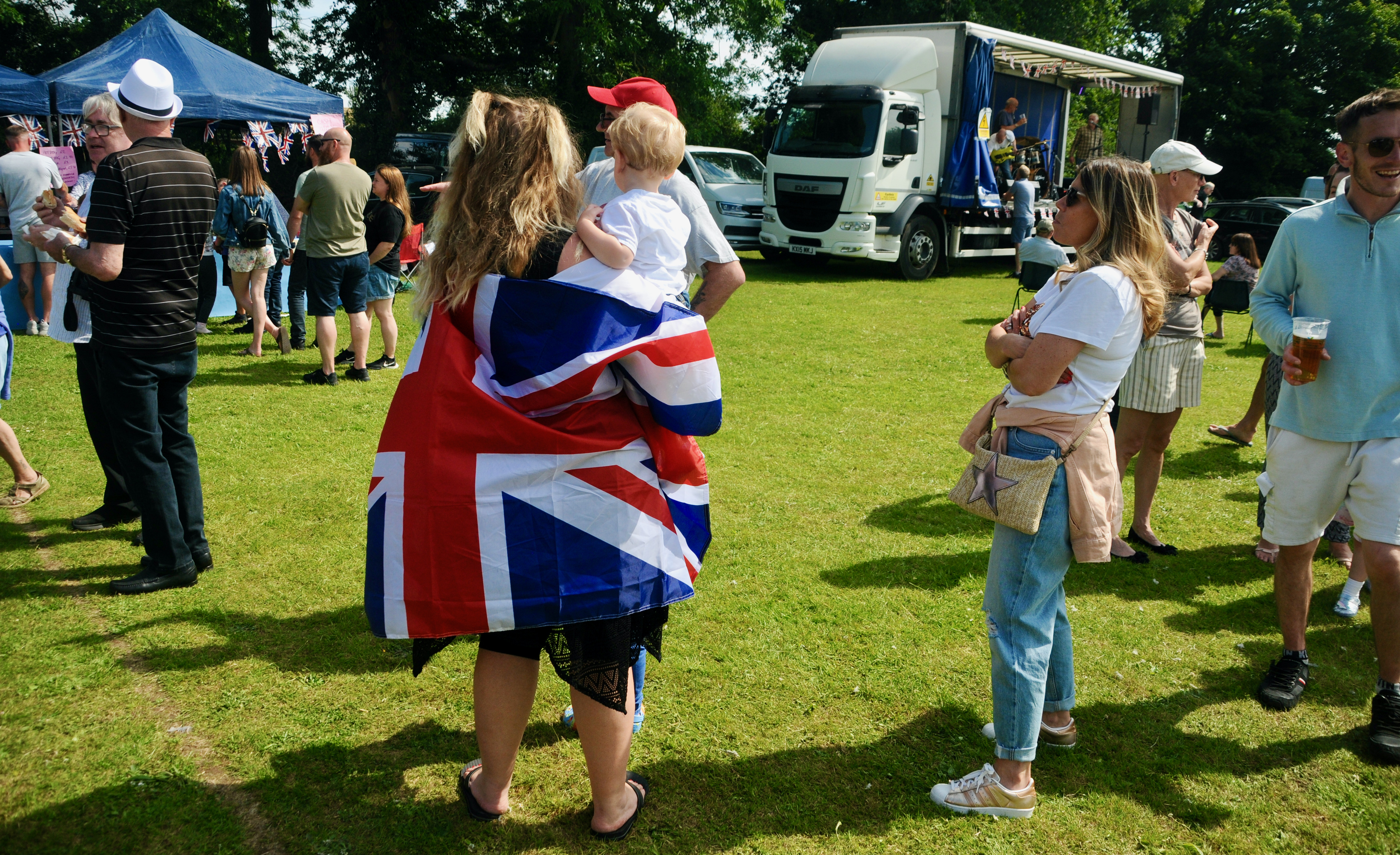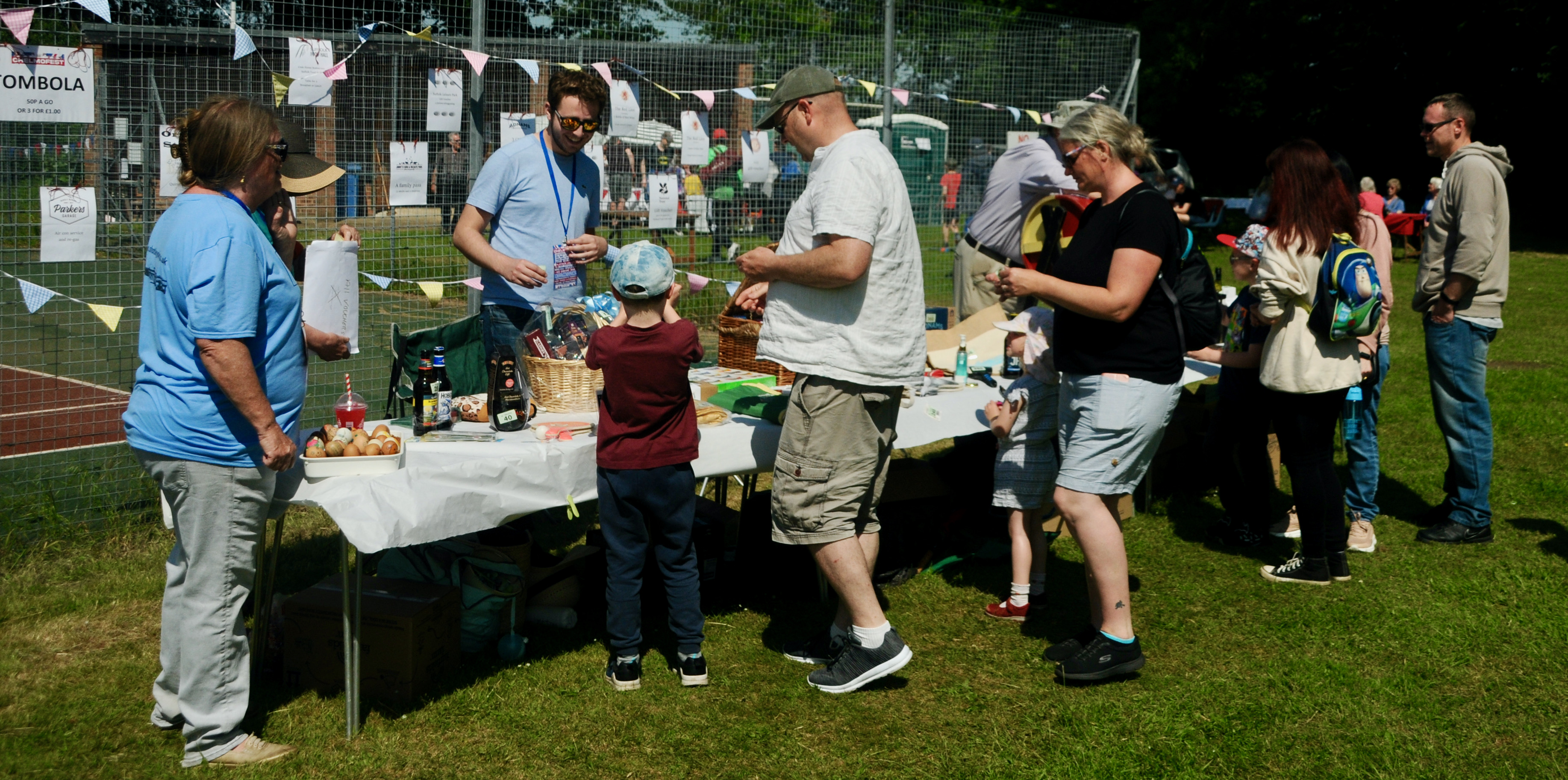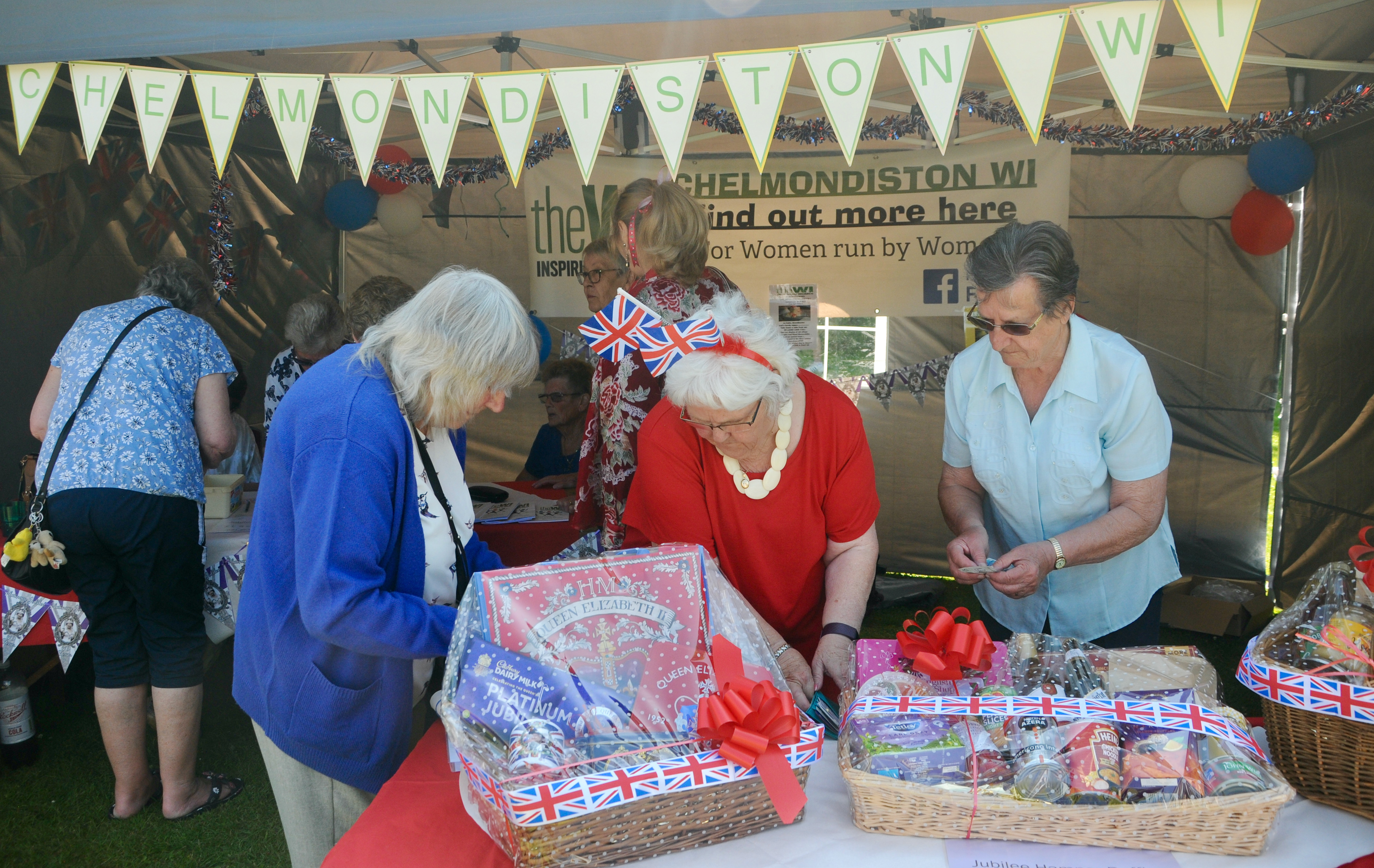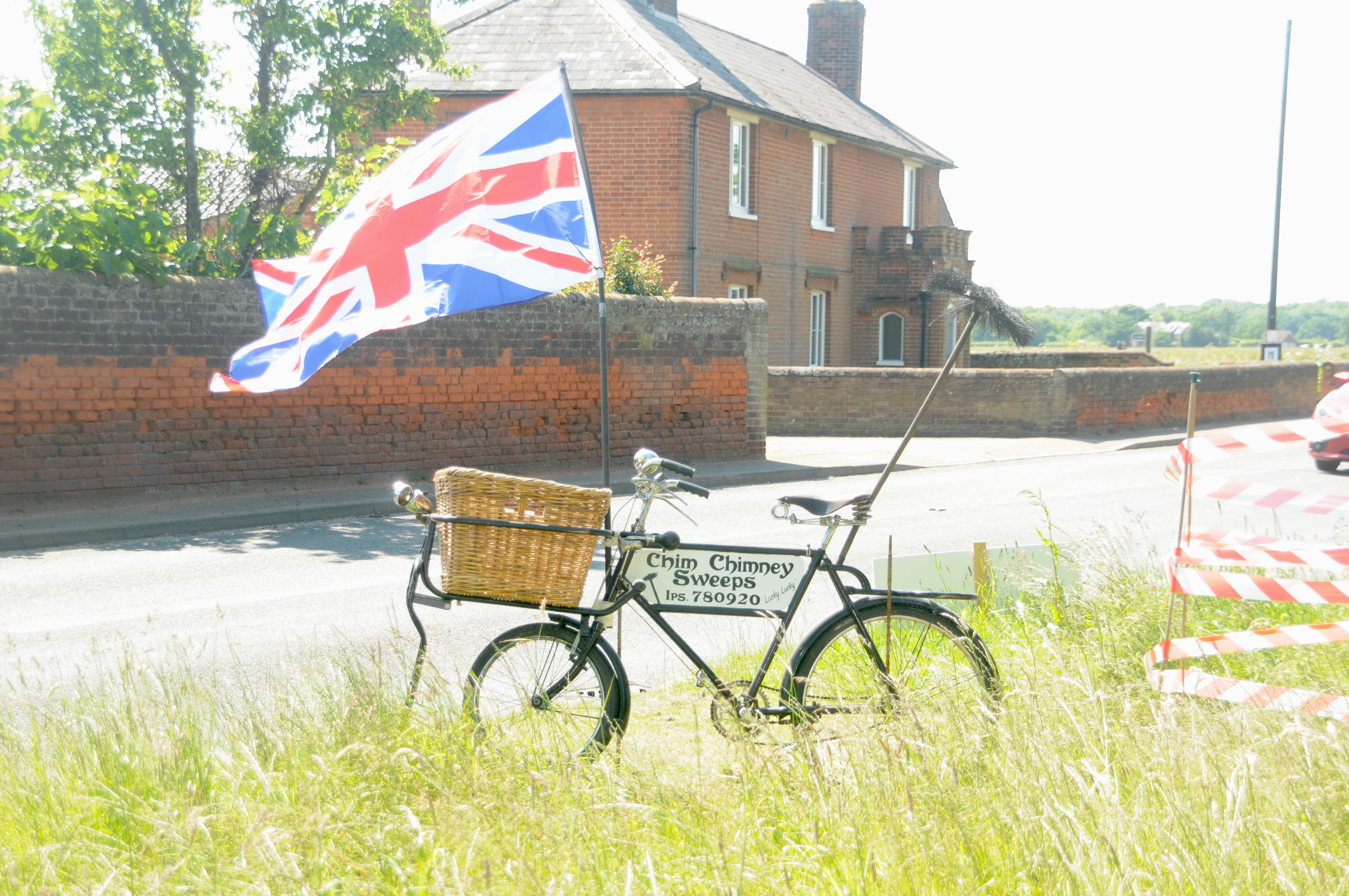 Hundreds of people descended on Chelmondiston's for its tribute to the Queen with a specular Platinum Jubilee festival.
From the Holbrook fire crew at the entrance to the Tombola stall there was something for everyone.
A crazy table competition provided frustrating fun for all ages, face-painting went down well, while a centre-piece roundabout was constantly being filled up and the queue for the pay rides seemed never ending.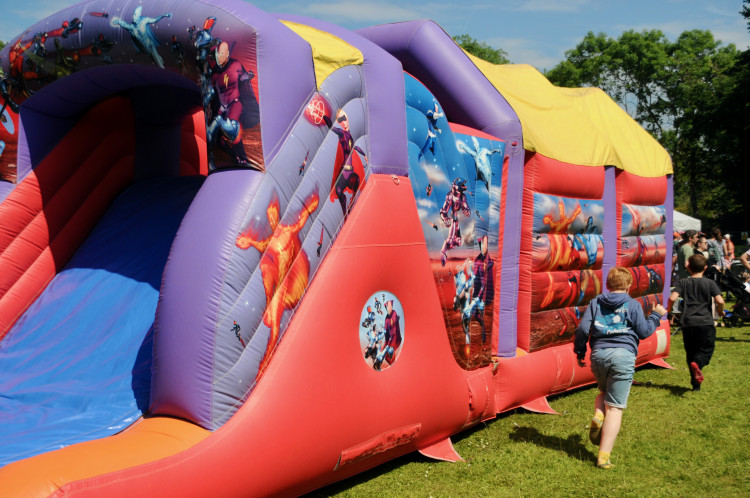 Colourful and bouncy (Picture credit: Peninsula Nub News)
A colourful bouncy castle had the kids burning up energy, a barbecue in the afternoon and Dolly's Pizzas in the evening kept the tummies happy, with a busy beer tent.
Live music was provided by Bash Hash Revive and The Hayden Grigor Band, with resident DJ Charlotte Norman mixing the decks.

A tribute match to disable campaigner Warner Duff was won 3-2 by the Ipswich Disabled Vets team against the Wot's Up team.
Meanwhile, the Holbrook Hornets served up an entertaining match against the Capel Panthers, with lots of goals from the youngsters.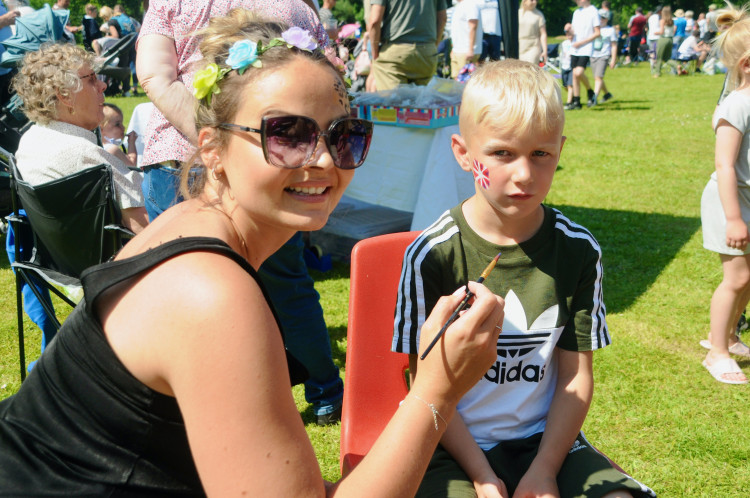 Roy Green summed up the mood when he told Nub News: "This is fabulous." he said. "Our youngsters have loved running around seeing everything.
"They have been in a fire engine, eaten enough sweets to keep them awake for days, the youngest has been on the roundabout.
"My dad loved the band this afternoon and I enjoyed the football.
"The people who have put this on should give themselves a hug pat on the back. It is a wonderful tribute to the Queen, and her family and community ethos."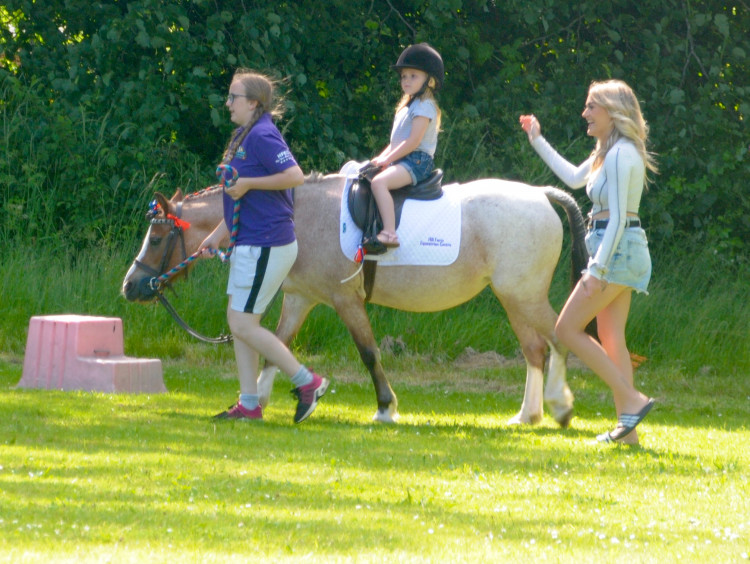 Pony rides were popular (Picture credit: Peninsula Nub News)
Sam Nunn, chair of the playing field committee, which organised the event, said: "All the hard work by so many people has paid off.
"It has been fantastic to see so many people here, the sunshine helped but really it is down to all the stall holders, bands, support from businesses and community groups but most of all the volunteers."
Chelmofest was part of a wonderful weekend on Queen's Platinum Jubilee events on the peninsula this holiday weekend, with Brantham's party in the park on Thursday, a series of events will be held in Shotley today, while Erwarton hosts a village picnic in the church grounds.

Debbie Duff with Ipswich Disabled Vets and Wot's Up players (Picture credit: Peninsula Nub News)
Various street parties, like this one in Shotley Gate yesterday, will be going on while The Outlook will be serving up a special afternoon tea today.
There is Proms in the Park at Wherstead Hall this afternoon, while the Kings Head have live music tonight.
For the definitive list of event details and to add your future events go to our What's On page here.
*To see even more pictures from Chelmofest scroll on the top image to go through carousel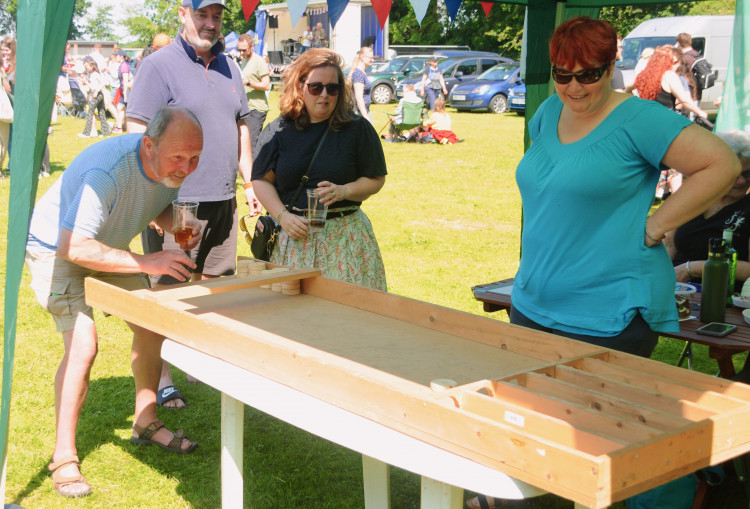 Competition table drove people crazy (Picture credit: Peninsula Nub News)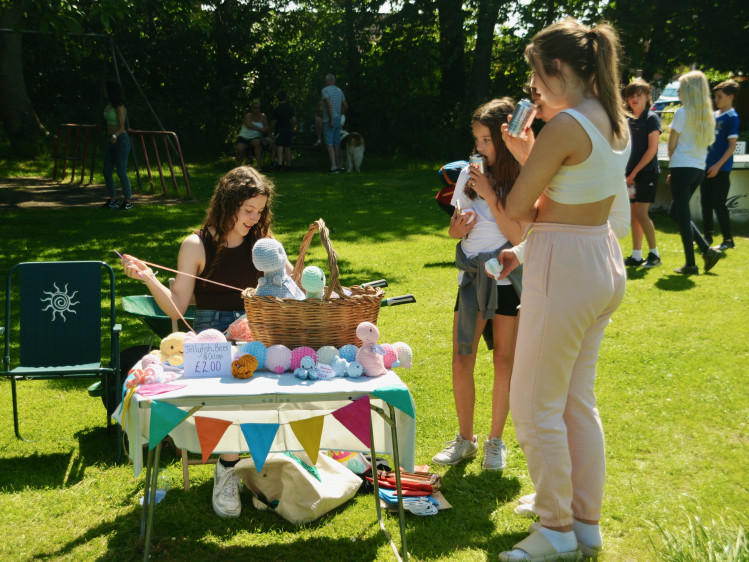 Woolly skills (Picture credit: Peninsula Nub News)
Children clambered aboard Holbrook fire engine (Picture credit: Peninsula Nub News)
*To see even more pictures from Chelmofest scroll on the top image to go through carousel