Cup cakes and medals as Shotley Rangers lift Telec Cup
---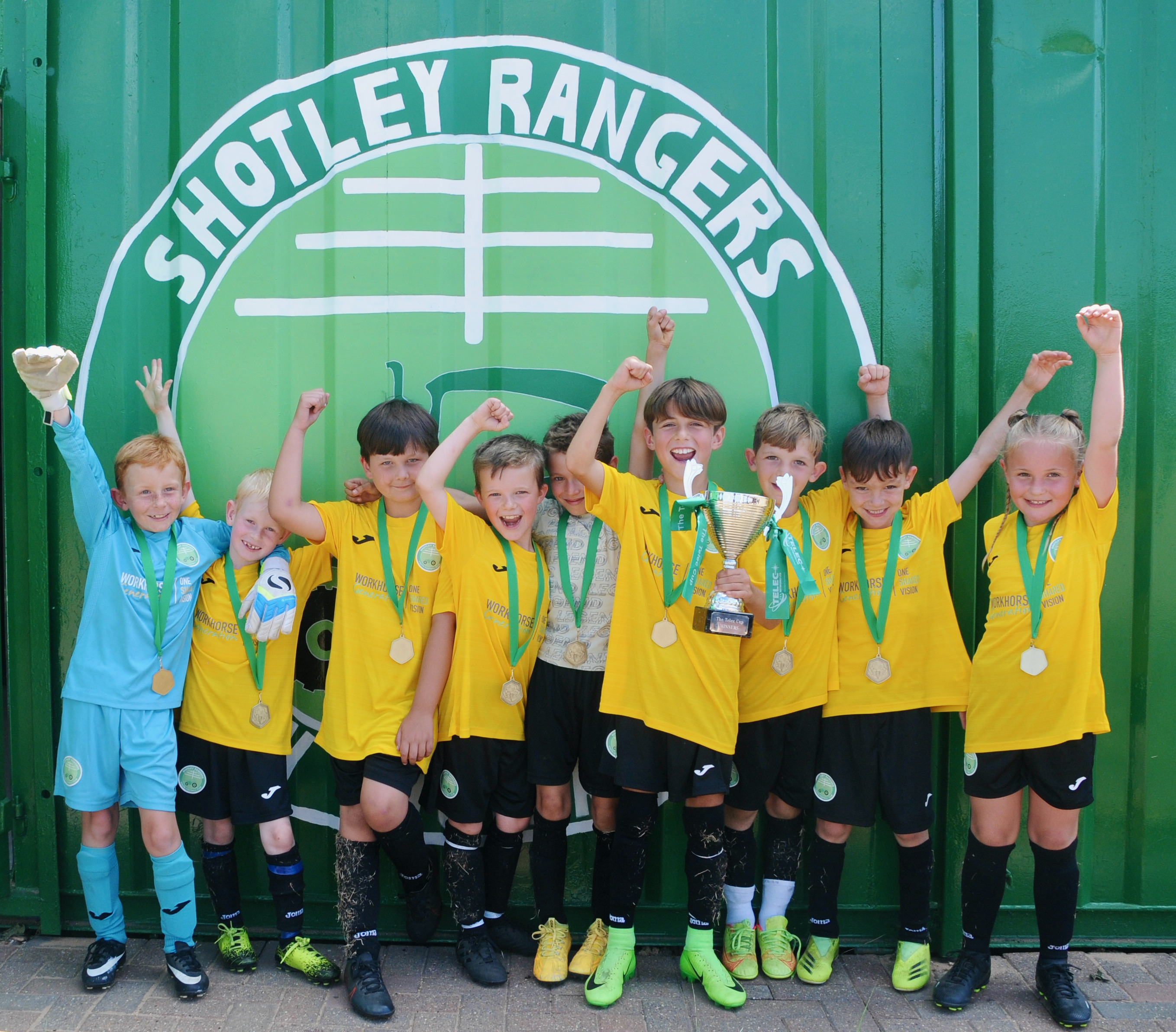 Young Shotley Rangers players lift Telec Cup (Picture credit: Peninsula Nub News)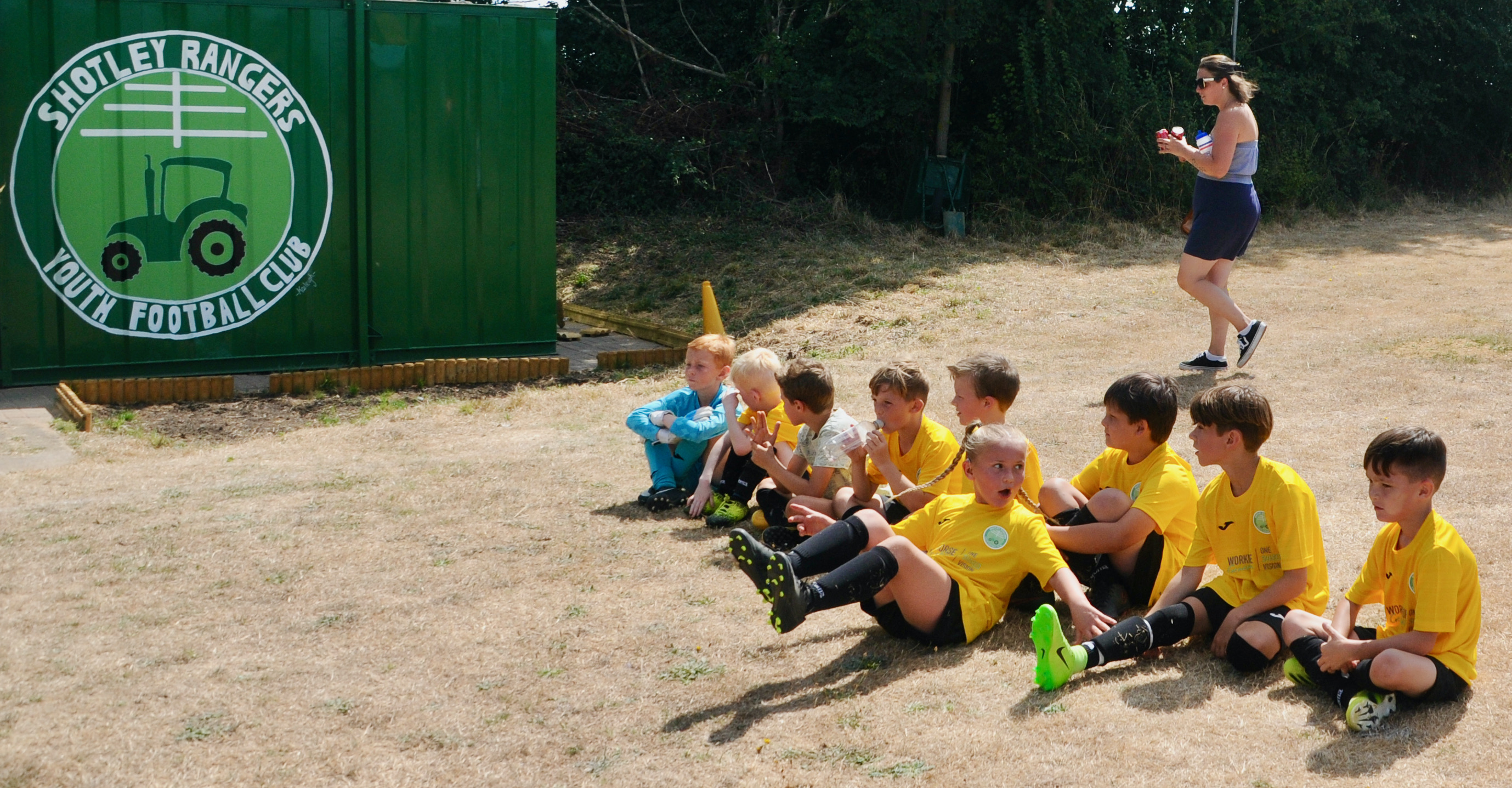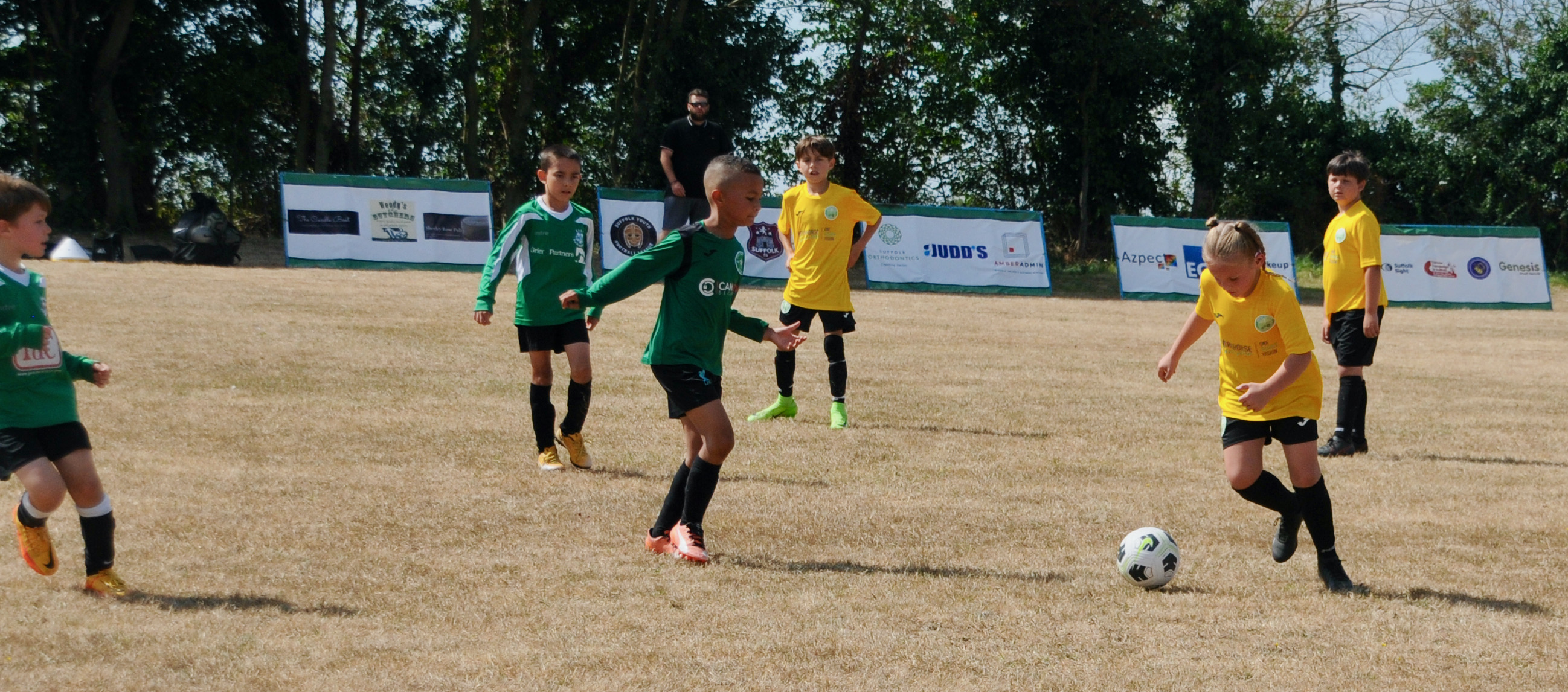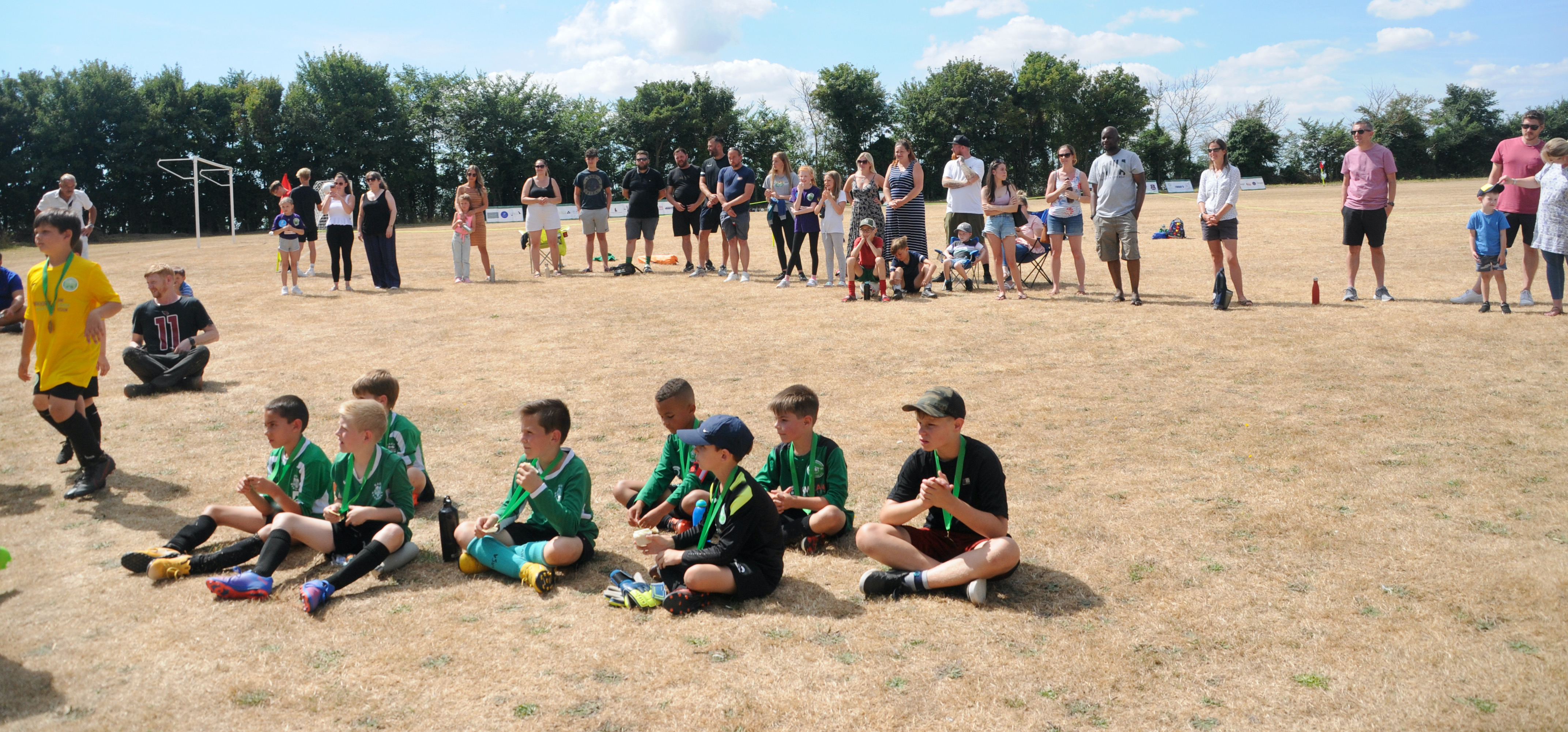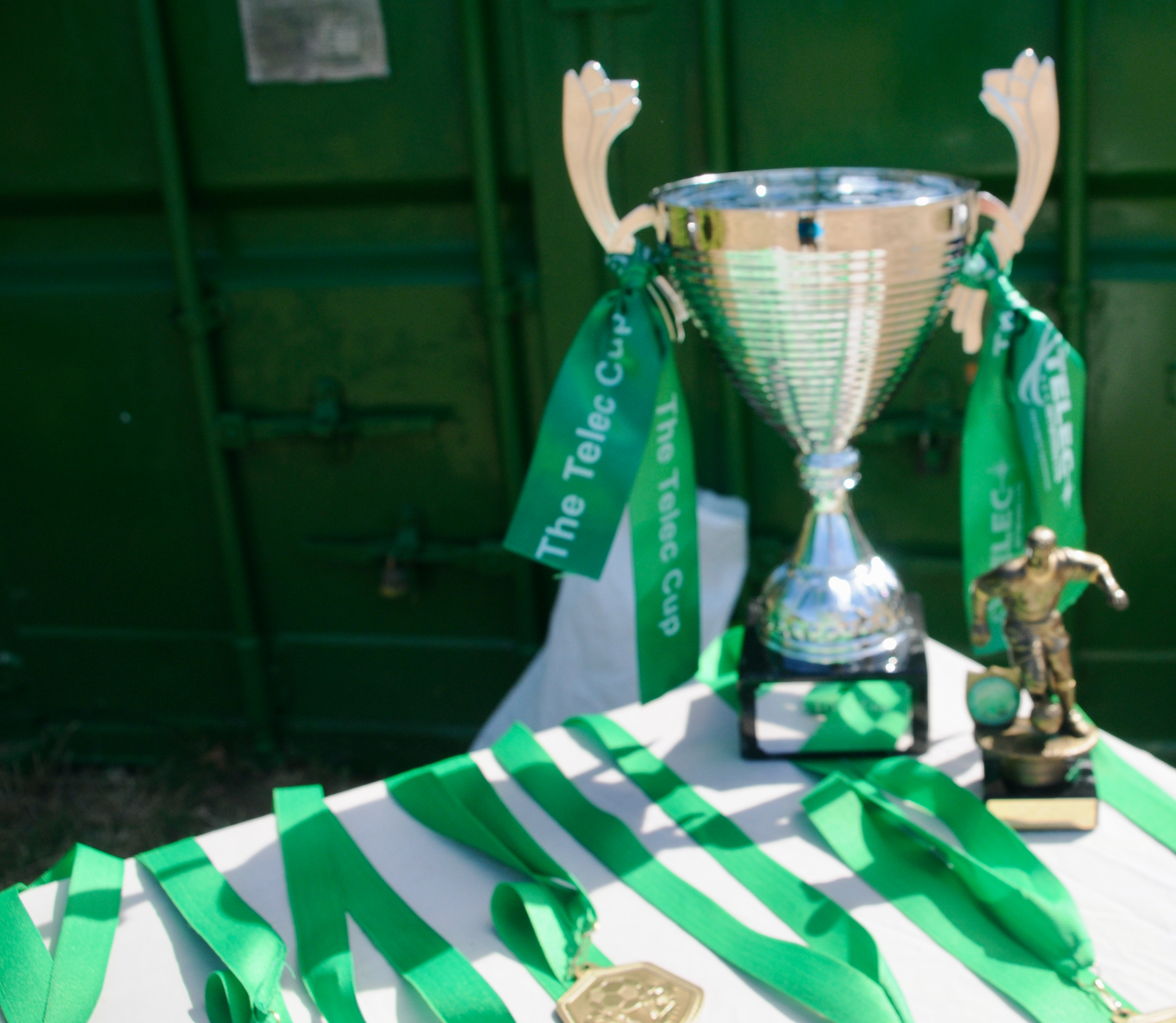 Cup cakes, medals, a shiny trophy and smiles all round as a revitalised Shotley Rangers returned in style.
Playing in yellow, the enthusiastic, entertaining and energetic under-nines lifted the inaugural Telec Cup after beating a good East Bergholt side that played neat football, in a sporting contest at Shotley's Main Road ground.
The East Begholt boys were consoled with cup cakes, complete with the Rangers logo, at the presentation on a sunny morning well supported by family and friends.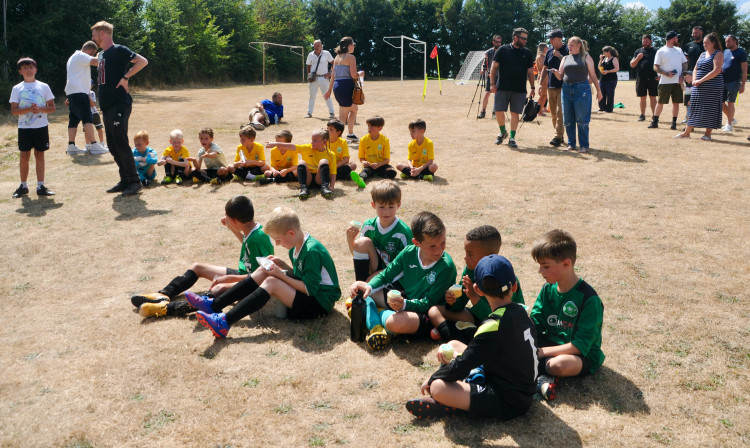 Cup cakes and medals (Picture credit: Peninsula Nub News)
Shotley Rangers youth team, which was originally formed in 1968, is back after a five year hiatus with more youngsters coming through and while it is only under-nines playing in the Gipping Division of Suffolk Youth League so far, more teams from under-fives upwards are training and there are plans for for an all-girls side.
Mum's vision sees Rangers return
Excited chairman Dan Hart on Rangers return

Back of the net for Shotley rangers (in yellow) (Picture credit: Peninsula Nub News)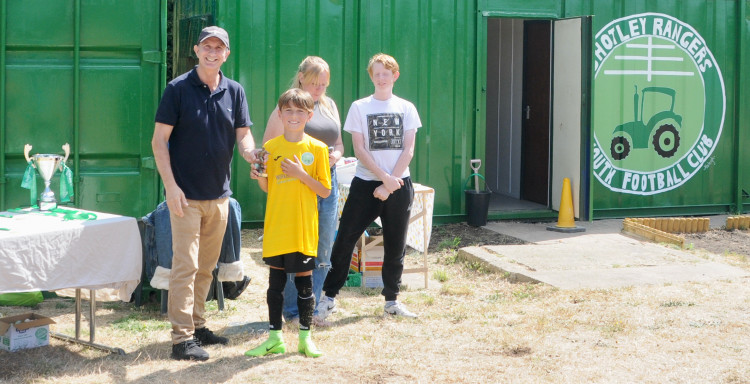 Player of the match, with sponsor Telec, and organisers Kaileigh and Ollie Bridges (Picture credit: Peninsula Nub News)

Coach Craig Baker encourgaing players (Picture credit: Peninsula Nub News)
*Scroll on top image for more pictures in the carousel