Chelmofest - a huge thanks to...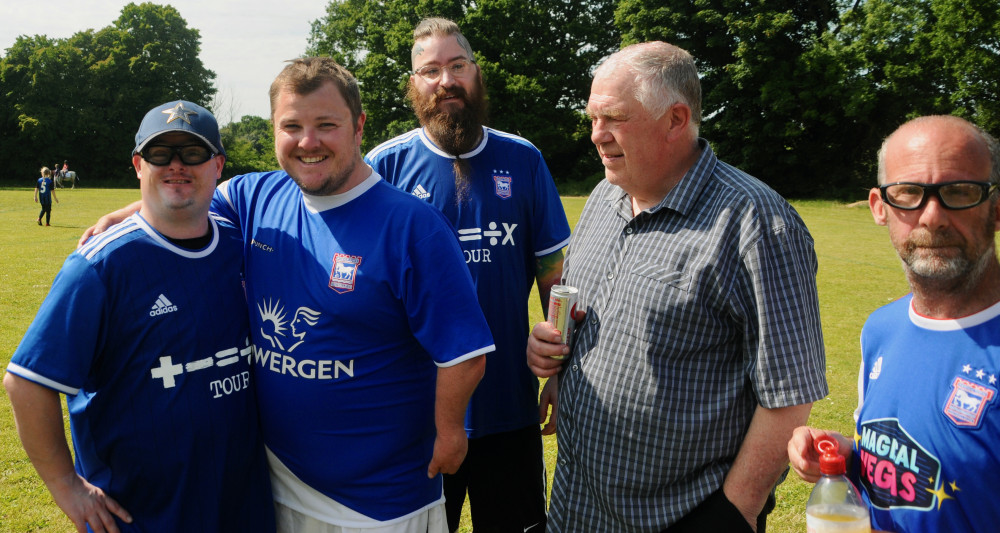 Sam Nunn (second from left) a Chelmofest organiser (Picture credit: Shotley peninsula Nub News)
Where do we start?
Firstly, thank you to everyone for coming along on Friday to celebrate the Queen's Platinum Jubilee, we never expected so many of you.
We would like to thank those who had machinery on display - Suffolk Fire Service, Geoff Mayhew for the three tractors & Tru Plant for the JCB telehandler.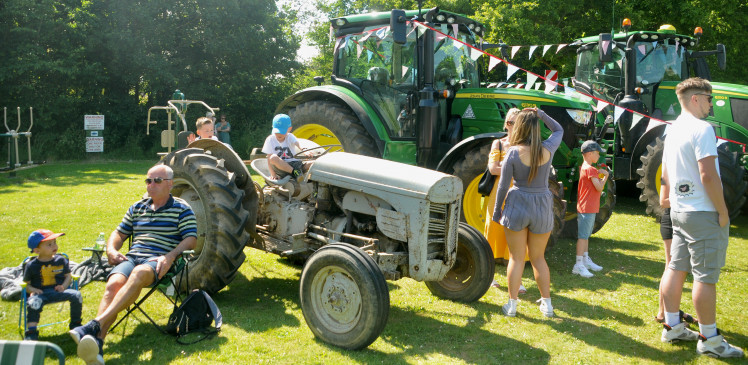 Joanne Furzer-Jones who designer our stand out poster.
Speedy Hire for the discounted generator that ran various pieces of equipment.
Thank you to those that had paid stalls and donated at the end of the day namely Hollingsworth who sold the ice creams, JB Treats who sold sweets, The Fun Firm who provided the Carousel and Dolly's Pizza.
The talented Sarah and Morgan Adams for their face painting free of charge to us.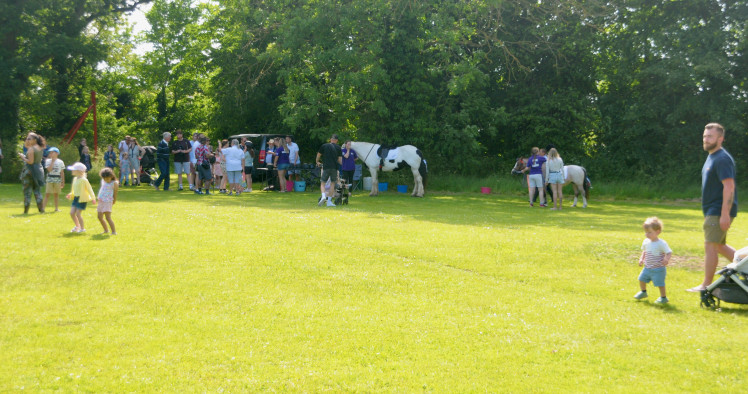 James and Hazel Ackland and their amazing team at Hill Farm Equestrian Centre for running the pony ride stall free of charge and donated all their takings to us.
Thank you to Chelpin Projects who kindly provided some funding and paid for the first aid as well as providing the wonderful barbeque. A special note to Penny Jones who again spearheaded their team.
A big thank you To Phil and Geoffrey of Hanks Deli for providing an amazing vegan barbecue which all their proceeds came back to the event.
Our villagers and groups who gave up their own time to have stalls; notably Jamie & Sarah Pearce who ran the crazy table, the WI who ran a grand draw and Annie Jowatt, Shelia Sawyers, Sally Chicken & Scott Lyrick who ran the Tombola and pulled in all the prizes.
Thank you to the Village Hall & St Andrews Church for providing tables and chairs.
Individuals who helped on the bouncy castle namely my wife Kathryn, her friend Lisa, my mum Pauline Nunn and Karen Hubbard.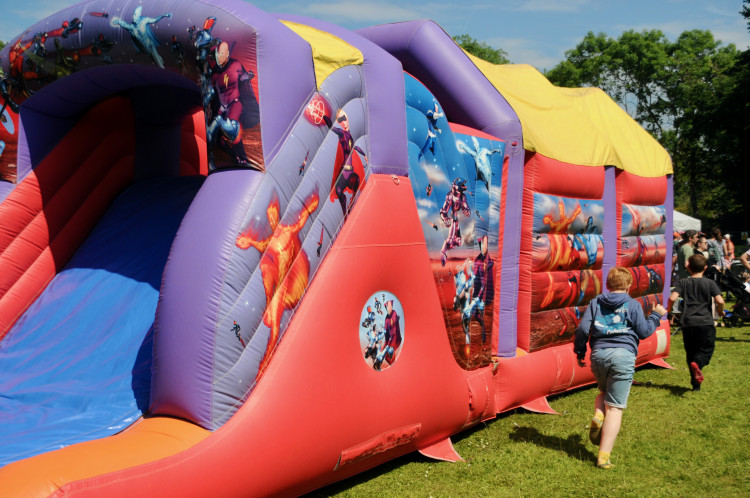 The Parish Council for being supportive and providing funding to get the event started as well as Jane Gould for the Babergh. for a portion of their Locality Grant.
All those that made cakes as well as Claire Harvey, Jo Crapnell, Margie Rogers and Anne Berry who ran the tea and cake stall.
Prestige Bars Ian and Paul and their staff for the bar running so smoothly as well as allowing us to use their generator.
Lee Smith – Ipswich Town Disabled FC & Wots up Warriors for coming to play in the Warner Duff memorial thanks to Debbie Duff and the rest of the Duff family for the donated trophy.
The match was played between them and the old Ipswich town disabled fc side who came from two goals behind to win 3-2.

In the second game Capel Ladies under 9s were victorious against Holbrook Hornets under 8s 5-4. Against thanks to both teams' managers for bringing the sides along.
Thanks to the two bands namely Rehash and Hayden Rigour who entertained us so well through the day.
Special Thanks to DJ Charlotte who was instrumental with all thing's music, along with DJ chips Jack and their stage team of Nick Jones, Simon Cordle and Mark Poppleton.
Thanks to the wonderful members of the Playing Field Committee namely Morley Stevens & his wife Monica, Stuart Mackenzie, Sophie Baylor & her husband Rick for all the prep work and everything that gone on behind the scenes and for managing the field on the day including being toilet attendees.
And finally, a very special mention to Danny 'Chelmofest' Summers who following a drunken chat at a party created the idea of the event as well as organised all the music and technical equipment- without him the event simply wouldn't have ever got started. Danny's company Interfreight also headline sponsored the event. You sir are a legend!
Lots have said they want the event to be annual and I can confirm now that we will be back but Danny, Sophie and myself have said we will discuss in the next couple of months if it will be in 2023 or 2024.
We promise to have more food and more toilets.
Please continue to share pics on our Facebook and follow the new Instagram site @chelmofest.
Sam Nunn