Holbrook student Sebastian Kempe secures world youth sailing champion title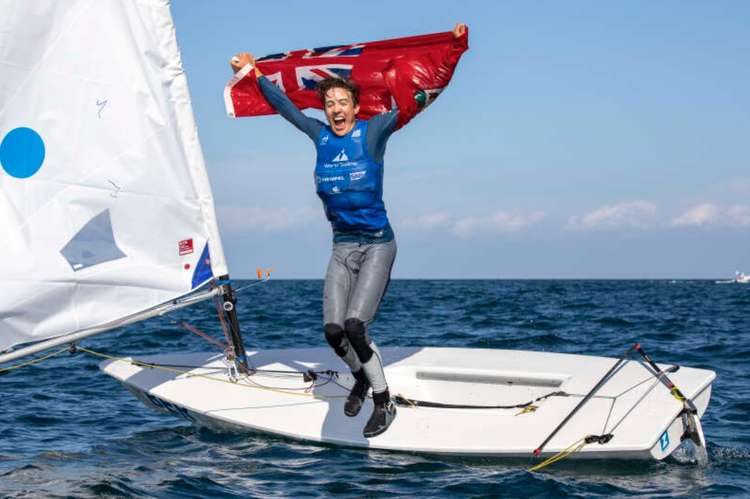 Holbrook student Sebastian Kempe celebrates becoming world champion in Oman (Picture contributed)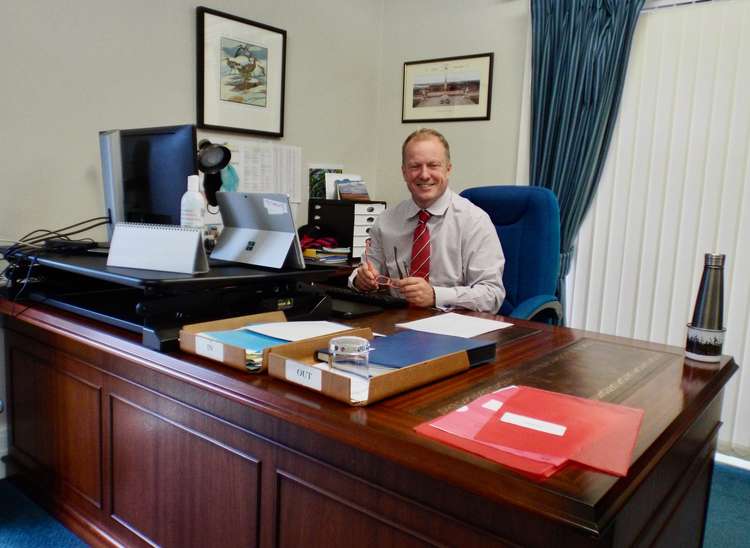 Royal Hospital School headmaster Simon Lockyer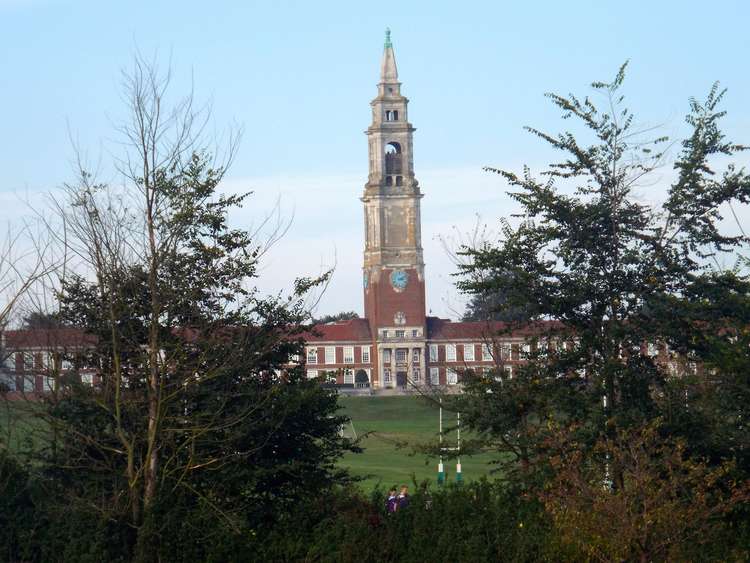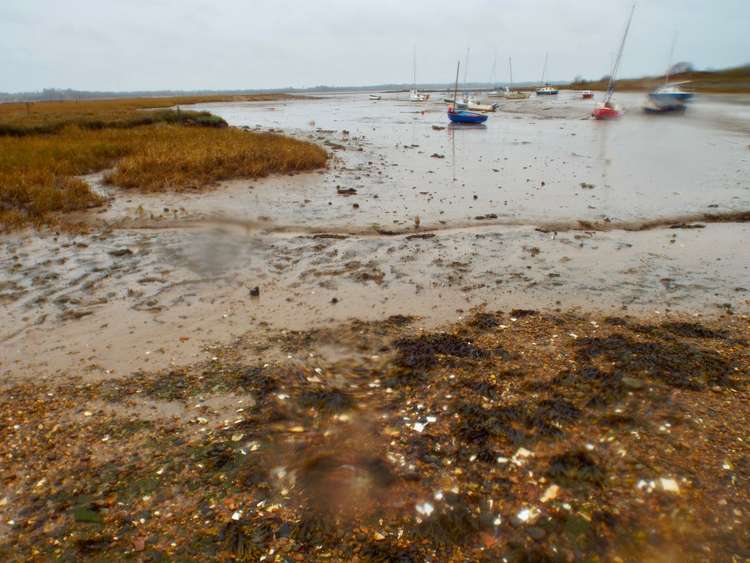 A year 12 student from Holbrook has become a world sailing champion.
Royal Hospital School pupil Sebastian Kempe secured victory in the men's Laser Radial ILCA6 class, at the Youth Sailing World Championship at Al Mussanah Sports City, in Oman this week.
17-year-old Sebastian performed consistently well all week, competing in nine races and securing three race wins against 50 boats in his class. Holding second place until the final day, Sebastian held his nerve to claim the title by a single point from José Gomes Saraiva Mendes, of Portugal.
Sebastian, from Bermuda, had done just enough to take a historic gold for Bermuda, his small island nation's first ever medal of any colour at a Youth Worlds.
The 17-year-old had a four way fight with Slovenia, Poland and Portugal and needed to finish at least sixth in the final race, to become champion and he succeeded in doing just that.
Sebastian's father, Somers Kempe, competed for Bermuda in the Youth Worlds almost 30 years earlier and was there to greet his son as he landed on the shore.
Sebastian paid tribute to his dad for getting him into the sport and the support from RHS's sailing community.
"I want to thank my dad and everyone back home who has supported me," said Sebastian. 'I've been working hard for this the past two years, and it was extremely stressful trying to do the maths.
"I stayed calm and kept repeating to myself that I knew I could come back because I had speed and knew what was going on.
"I just had to get to sixth place. I'm really, really happy that this day has finally come. It's been fun to race against these great competitors.
"It's been the best fun I've had in sailing, ever. I want to do it again in six months at The Hague and in a few years I want to do an Olympic campaign."
It is the second historic feat RHS sailor Sebastian achieved this year having earned Bermuda's first medal – a bronze – at the Laser Radial Youth World Championships in Lake Garda, Italy, in August.
Ed Sibson, director of sailing at RHS, said: "I am delighted that Sebastian's hard work and dedication has paid off.
"He is one of the most talented young sailors I have ever worked with; he has a world champion mindset, getting up before breakfast to run and train in the gym before the school day begins.
"He is dedicated to his training plan and we are delighted to have supported him with his racing schedule by sending out Shaun Priestley, our race training coach, to be with him in Oman
"Sebastian is extremely versatile across a wide range of boats and has been a valuable team member in some of our recent school competition successes."
Simon Lockyer, headmaster, added" "We have a specialist sailing academy at the Royal Hospital School and I am delighted that we have secured our first World Champion from our dedicated programme.
"Sebastian and his family chose RHS from many schools around the world, a place where he could balance his academics alongside his sail training.
"We are delighted that such a talented young man has been able to secure his dream to be Youth World Champion whilst he is at school with us. We look forward to watching his progress over the coming years on the world stage."
*Add your club organisation's latest articles, updates, pictures by using the black Nub It button on the home page.