Defiant Brantham boss Brothers frustrated as he sees penalty saved, man sent off and happy Hadleigh take a point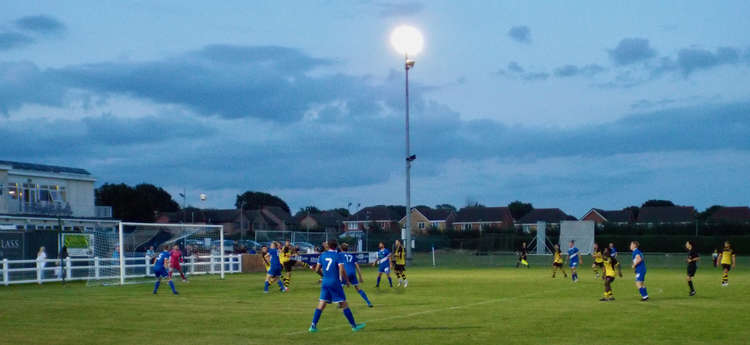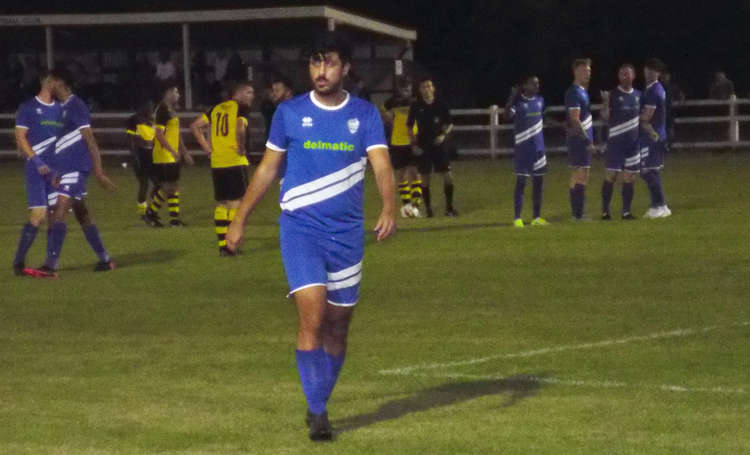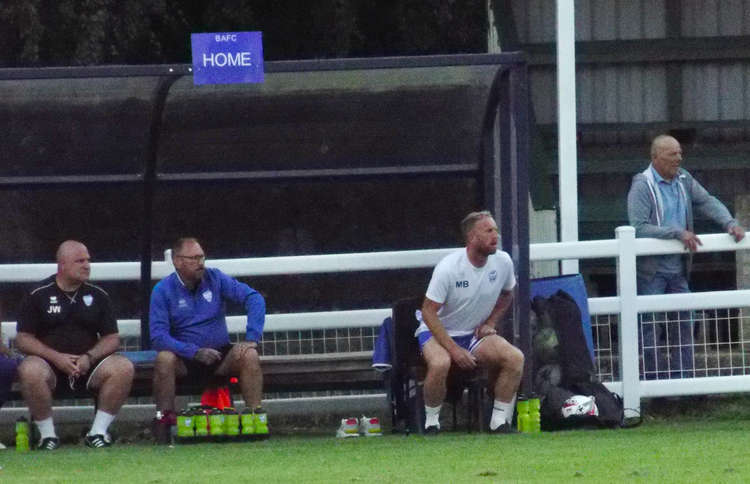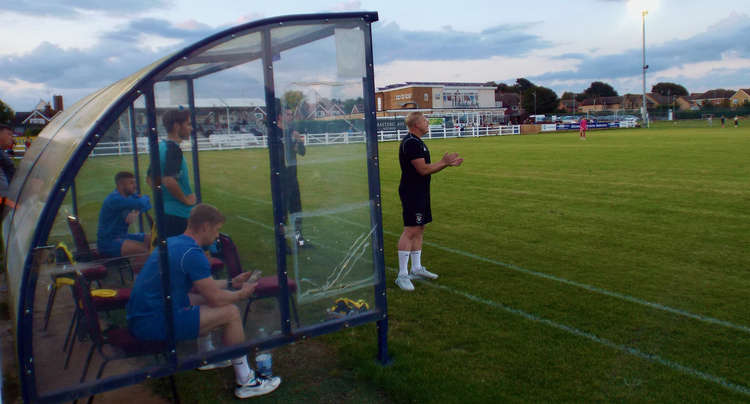 Brantham boss Michael Brothers has backed striker Matty Hayden to bounce back after he had a penalty saved last night.
Ten man Imps were held to a 0-0 draw by Hadleigh United in the Thurlow Nunn Premier at the Brantham Leisure Centre, with Nick Punter making an excellent save from a Hayden spot kick in the second half.
Brothers said: "People would have put money on Matty to score because he is prolific but credit to the keeper that was a good save.
"It was going inside the side netting and as John our goalkeeping coach said, for their keeper to get down that quick was outstanding so it a great save rather than a bad miss.
"Matty will come back on Saturday and will soon be scoring again."
In an occasionally tempestuous encounter, Stefano Mullardo was sent off midway through the second half after pulling back Kade Ivatt and preventing a goal scoring opportunity.
Although clear chances were sparse, both keepers made good saves and while disappointed at two dropped points Brothers was pragmatic about the draw.
"They are over the moon with a point, which is a credit to us," said Brothers. "First half we were in control, especially in the first half hour and we should have scored. The longer it went on we got more frustrated.
"It is early days, we have a load more football to play and it is a point for us as well."
Hadleigh manager Steve Holder admitted he was more than happy with getting a point, even though he picked up a calf injury after going on as a late sub and had to hobble off.
Holder revealed he had a last minute change of heart about how he was going to set up his side and decided to be more proactive.
"We came with game plan to get something out of the game," said Holder. "I originally said we were going to set up defensive but I totally changed that.
"I decided that I'm not going to do that. We have good players here and if we set up negative then we will be negative, and I don't want any team not to fear us us.
"We set up as we did Saturday, just with different players and I said to them 'roll your sleeves up and we will get something from this game'.
" I would have taken point before we got here and we could actually have nicked it, although they could have nicked it too.
"It was important to grind something out and we did that. Towards the end of the first half after riding the storm, I felt we could get something, we could even have been two up by half time."
The Brettsiders had Punter to thank, with the keeper back in the side after missing their 2-0 FA Cup win as he was off getting married, but picked up where he left off.
"Punts is one of the best keepers at this level, that is his second penalty save in a row and he is not only a tremendous keeper but a lovely lad as well," said Holder.
Holder believes Brantham will be genuine title contenders so is encouraged by getting a point and hopes that will install more believe in his squad.
He said: "This group we have is totally together, and we have the support off the pitch as well. We have good players and they just have to believe in themselves because not many teams will come to Brantham and get something here.
"Brantham are good side and will be right up there."
As happy as he was Holder admitted the game did not finish they way he had hoped when he subbed himself on looking for a winner in the closing stages.
He said: "With six minutes to go, I thought I could get a goal here and win it for us but I soon felt the calf pop and that was the end of that."