Public meeting to discuss another major planning development on Shotley peninsula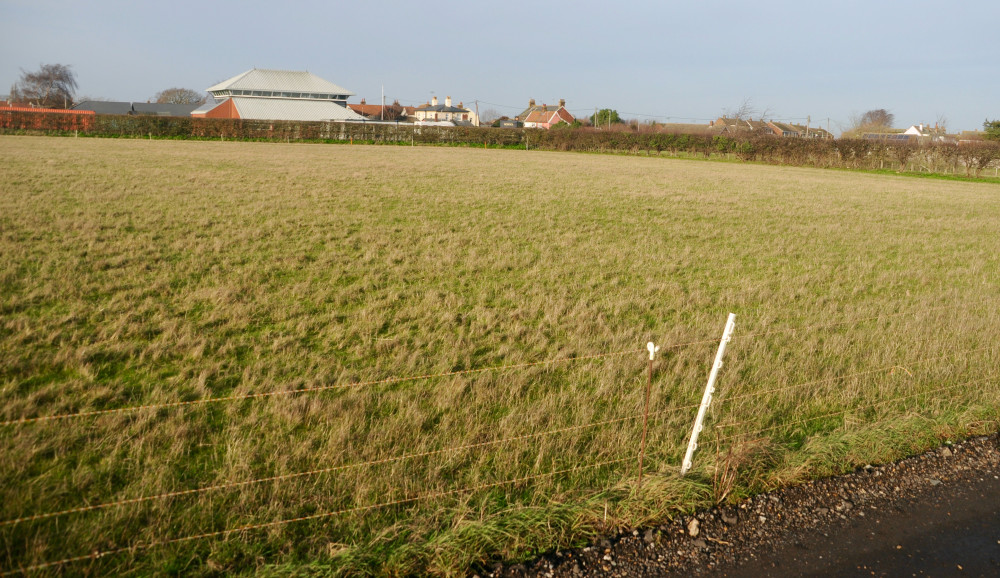 Meadow between Rose Farm and village hall
A planning meeting to discuss an initial 18 new houses on farmland between Shotley primary school and the village hall will be held tomorrow night, starting at 7.30pm and is open to the public.
Bristol Estates are looking to build small housing estate at a site on meadows behind Rose Farm off the main road in Shotley. Previous article here.
Including in the outline planning application are plans to use the school's entrance as access to the initial 18, which developers have admitted they would eventually like to build up to 50 houses.

Developers want to use school entrance as access to housing estate
Other considerations to be made by Babergh's planing committee will include the access points, appearance, layout, landscaping and scale will be to be reserved matters.
So far 45 people have sent in written objections, and the closing date for comments, for or against, have to emailed in by January 28 to [email protected], as the portal close last Thursday, 19 of January.
Among the main reasons against the proposal is the danger to schoolchildren through the access, concerns over the Grade II-listed farmhouse, loss of prime agricultural land, with the meadows and small holing used buy a sheep farmer, the culminative impact of extra traffic in the village and along the B1456, also impact on homes at Cockle Creek and wider environmental issues.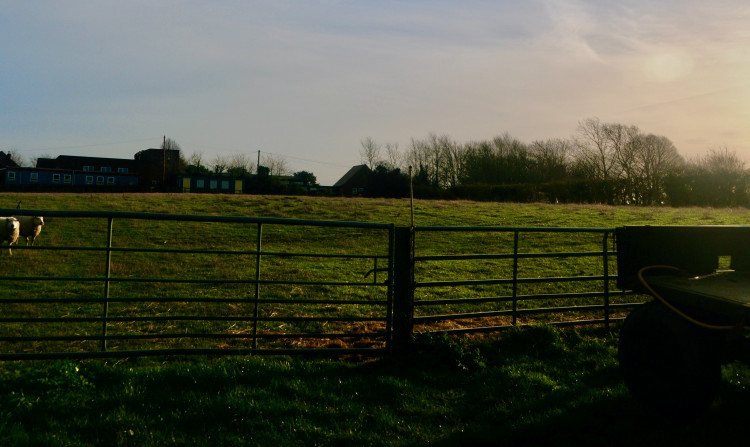 Field next to Shotley primary school