Former peninsula football coach offers proposals to improve Suffolk FA's grassroots financial issues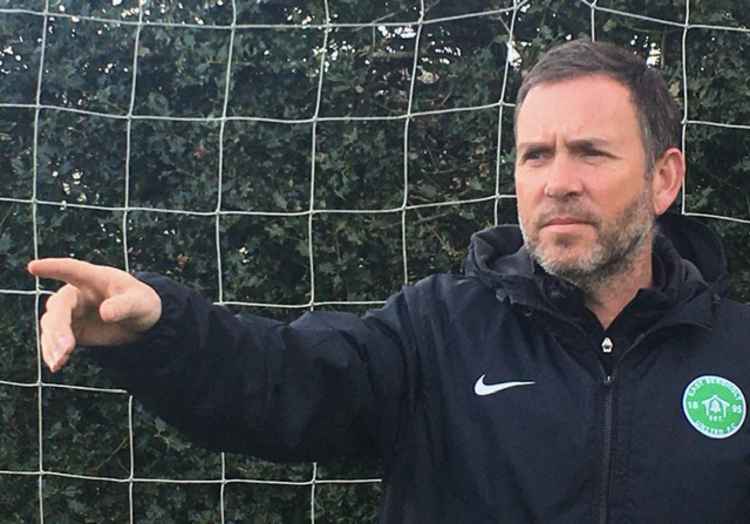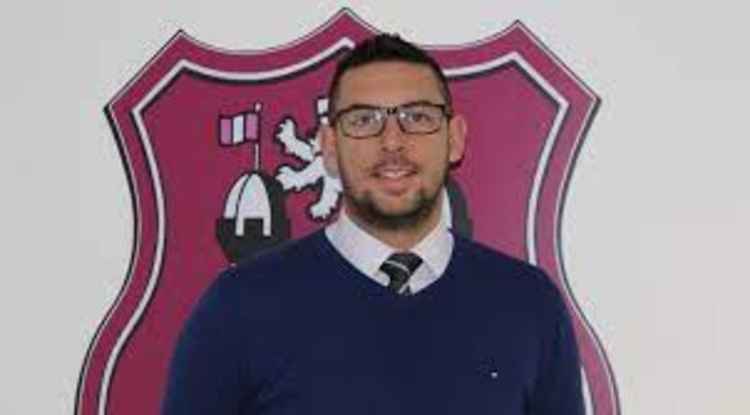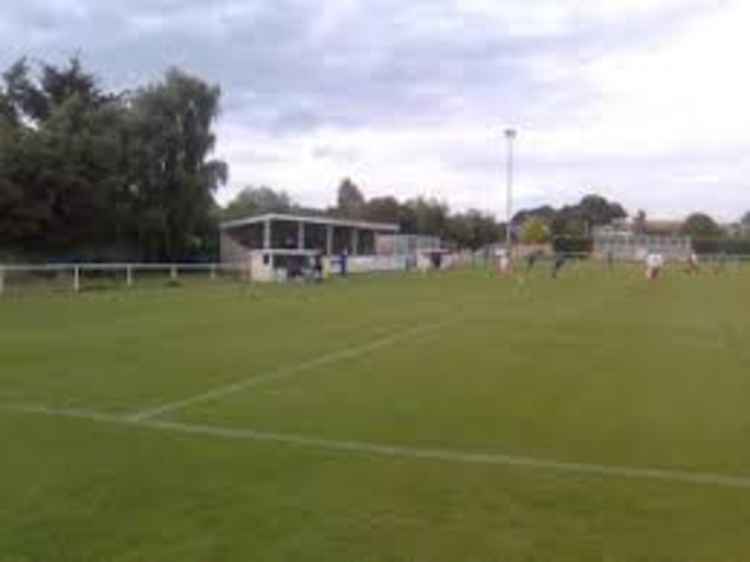 Two prominent grassroots football coaches have sent a list of proposals, suggestions and recommendations to Suffolk FA after being left frustrated for years over concerns about financial irregularities within the game.
Lee Partridge, chairman of East Bergholt FC's junior section and a former coach at Brantham Athletic, along with Oliver Langham, who recently resigned as chairman at Ipswich Vale Exiles, decided to offer a positive solution after experiencing problems at youth league clubs and feeling fobbed off by the county's governing body.
Mr Partridge has written a series of blogs entitled One Man's Crusade regarding his experiences at Brantham Athletic, Suffolk FA and the Football Association, where he believes his legitimate concerns regarding financial matters were not dealt with by the county FA.
Rather than just accept what he believes to be inaction by the relevant authorities that have failed to meet with him during the three year period that he has asked for matters to be dealt with. Although meetings have been promised, they have never materialised.
He is being backed by Ollie Langham, who has also been frustrated by Suffolk's FA failure to deal with an alleged theft at Bourne Vale, which resulted in him personally covering the cost of buying new kit, while the suspected culprit escaped punishment.
Mr Langham was also banned by the Suffolk FA for comments made on social media, and feels so aggrieved by the way he has been treated by the county FA he has resigned from all official roles, meaning he is now outside the FA's authority.
"I had enough of the way Suffolk FA fail to deal with things and from what I felt was a witch hunt against me, even though we were the victims." said Mr Langham. "I resigned as chairman to protect the club while I continue to support people like Lee who are trying to bring them to account."
Mr Partridge believes his and Mr Langham's experiences are just the tip of a financial irregularity iceberg and Suffolk FA need to put better, more transparent protocols in place.
They are schocked way SFA have dealt with this is shocking and in my opinion shows they have no procedures / policies in place to deal with this. They honestly don't care and from his situation have managed to generate more income for themselves instead of protecting other clubs or reimbursing club.
"Myself and Ollie have both offered four or five times to visit Suffolk FA and recently offered our time to Richard Neal and Phil Lawler to address the board and committee about our experiences and provide evidence. We want to highlight problems and suggest solutions to help other clubs under Suffolk FA affiliation.
"Their silence has been deafening and we cannot understand why. Why would a county FA, who as a private company are there to facilitate football within the county, not want to bring important, real and serious issues to the attention of all clubs under their affiliation?
"Suffolk FA could be trailblazers in this country for addressing these matters, which we know affects many clubs and teams across our country.
"We make a big issue out of child safeguarding (and rightly so ) but what about financial safeguarding as from other stories I've heard it's rife and common? It appears to just be accepted and part of grassroots football. The trouble is no one really knows what to do about it, they get stonewalled, so many just ignore it and turn a blind eye.
"Ollie and I aren't like that, we have challenged the broken system, yet have failed to receive expected professional support and help from Suffolk FA. We want to help and stop this happening to other clubs."
Here are some of the recommendations the duo would like to see in Suffolk
Complaints procedures clearly shown on website. Suffolk FA failed to follow or provide any procedures. Unsure what procedure is.
Suffolk FA to employ a Finance Director full time.
Considering the amount of money in grassroots football and high cash holdings of Suffolk FA and other CFA's across the country, we believe they should have fulltime CFA staff looking after this important role / section of football. Small additional affiliation fee increase to also offset as don't think clubs would mind for better protection and help.
More information on CFA website relating to Club finances and how to raise simple concerns. Whether that is a parent, player, official, supporter, sponsor – all sections / elements meant to be protected by Charter Standard/ England accreditation.
Simple processes to follow for individuals looking to raise financial concerns ie a parent wanting to know why a new kit hasn't been purchased for years. Officials raising financial issues because clubs not forthcoming.
During affiliation process ( something Suffolk FA control on FA Whole Game System (WGS)) all clubs would to required to enter cash holdings of FC at last accounts date.
This will leave a simple records cash holdings therefore CFA can always relate to information provided and also shows sustainability of club. Early warning signs to CFA – does FC need support ?.
Suffolk FA to publish in a open / transparent way COI's held within it's organisation.
Which board members / officials / staff are linked to a FC under it's affiliation, financial partnerships or sponsorships, appropriate COI's ( These have never been sent despite requests )
Utilising the WGS to include disciplinary issues / concerns with Coaches / managers for non-football matters.
We have all information / registrations about players but what about coaches. We could easily link coach to a club under registration and if that coach wants to go elsewhere he's transferred. The club he's leaving can notify new club of any issues or warn them. This would stop coaches hopping between clubs doing same thing to each club without anyone knowing or stopping it ( one of Ollie's stories ).
Suffolk FA Finance Director to carry out more random 'book days'
Being able to tally back to financial information supplied on affiliation and let clubs know finances are checked and they need to be in order.
COI policy & Whistle blowing policy clearly shown on website
Numerous times these have been requested by Ollie and I however these have never been sent. Having information published in open and transparent way would've saved me unfortunately experiences.
Suffolk FA to publish action taken against any club/officials under it's affiliation , whether by them directly or The FA.(It already publishes disciplinary records for players – why not club or officials )
This would report factual warnings / punishments to all involved within grassroots football. Why wouldn't you publish information that would stop or make people think about financially investing on a FC, if they've received a formal warning for financial poor practice? Protection and prevention surely must be key. Mr Partridge added: "All or some of these would've easily prevented all financial situations we have recently experienced …and will probably stop many that are ongoing at the moment. Just because people volunteer we shouldn't lower acceptable standards."
Suffolk FA has been approached for comment.
Lee Partridge's blogOne Man's Crusade can be read here