Detailed plans submitted for restoration of iconic HMS Ganges mast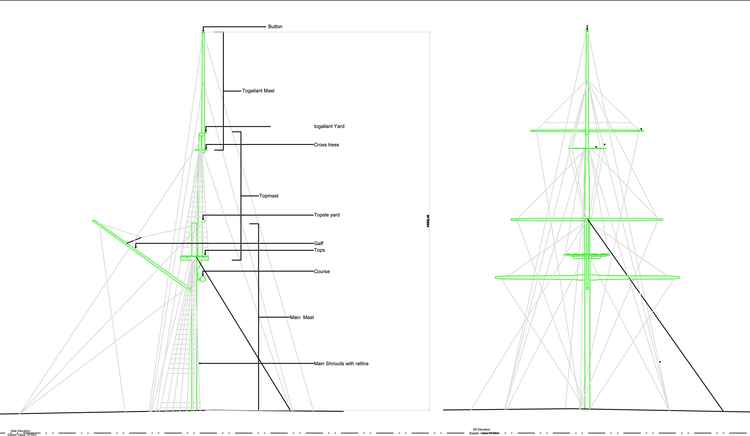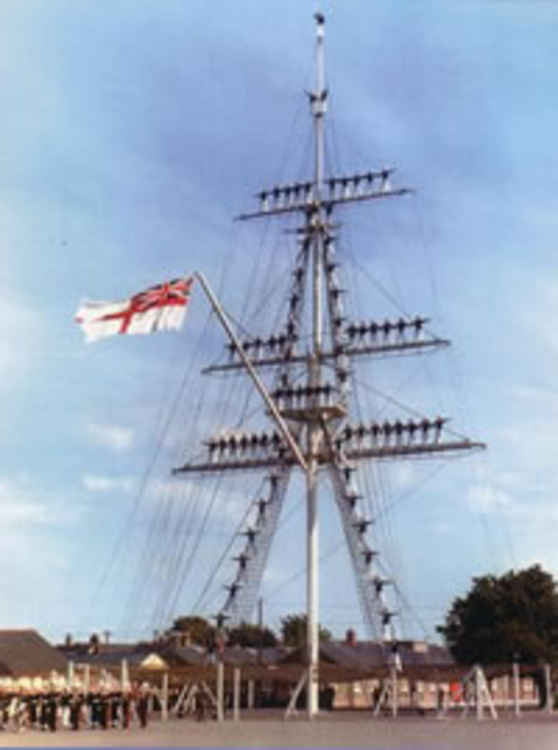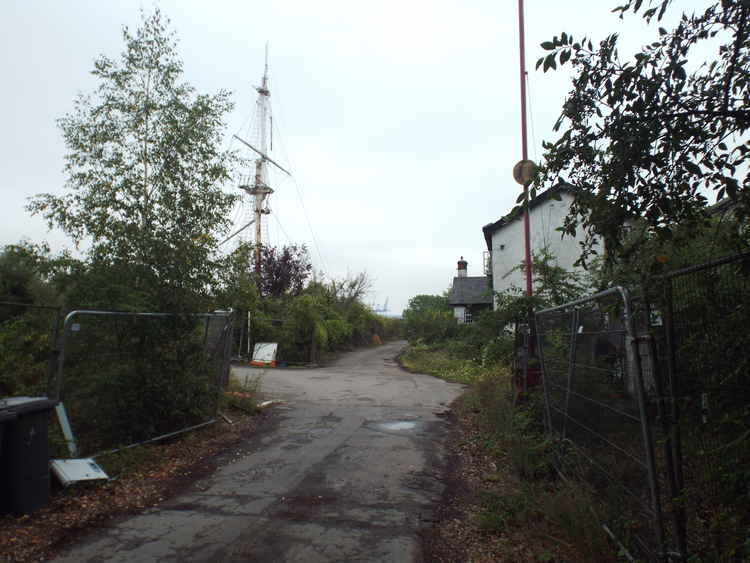 Detailed plans on how the world famous HMS Ganges mast will restored have been revealed.
A fresh application has been made to Babergh planners for the partial dismantling and consequent restoration and rebuilding of the training mast ,at the site of the former Royal Naval Training Establishment, Shotley Gate.
The Grade II* listed mast will be restored as close to its former glory as possible, with Maldon firm TS Rigging doing the restoration, and will replicate everything down to the galvanised steel rigging, bottle screws and shackles.
Standing at 143ft, the mast is made up of three main parts; the main 75ft mast came from HMS Cordelia, a steam corvette built in Portsmouth, the top mast of 47.5 ft wooden ruffle box from HMS Agincourt, which was renamed HMS Boscawen, and then Ganges II.
Many spars are believed to have come from this ship too. The third part, known as the Togallant is the 45ft section, although its origin is uncertain.
Expert riggers will also work on the course, topsle, togallent and gaff yardarms, much of which have fallen off the core mast, after a thorough survey was carried out by the Heritage Marine Foundation.
It is believed the bottom part of the mast is the only section to have been part of the original, and the rest has constantly been updated or restored since it was first erected in 1907, a year after the training on HMS Ganges moved ashore and it became known as a stone frigate.
The mast is considered too dangerous to be repaired without taking it down and much of the work will be carried out off site, including repairing the mechanism which allows it to be lowered.
While part of the mast will be stored in Nelson Hall during the restoration of the mast, and a large part of the sites constriction to avoid further damage, much of the rigging and spar restoration will take place in Maldon and Chatham.
All sections will be repainted and new rigging put in place. Work is likely to start on taking the mast down over the next few months and fully retired by the time 113 houses on the Ganges its are built.
The parade ground, an area of 2,567 sqm, adjoining where the mast stands, is to be used for ceremonial events while also providing opportunities to ride, skate, exercise and other activities, according to the developers' design statement.
Comments can be made on this application by going to the Babergh planning page and using reference DC/17/04817.