Shotley peninsula newsletter launched - sign up today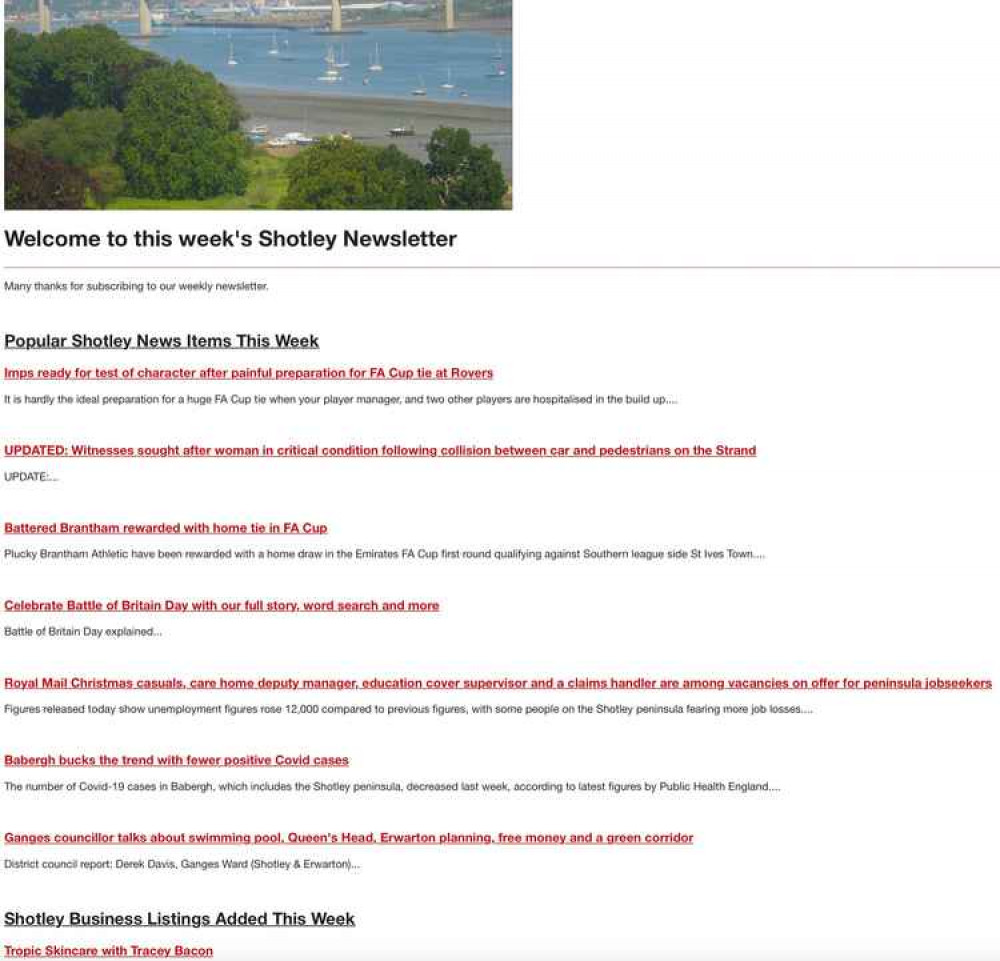 Nub News is delighted to announce the Shotley peninsula newsletter has been launched.
Sign up today and keep up with the latest news on articles, local businesses joining our free advertising directory and look out for competition prizes as even more items will be added as time goes on.
Our one stop newsletter emailed straight to your in-box will provide a one stop shop for everything happening on the Shotley peninsula in an easy to read format.
No annoying adverts, pop-ups or surveys, just a pleasant read, without being bombarded.