Shotley sailor who fought in Boer War, World War One and served at Ganges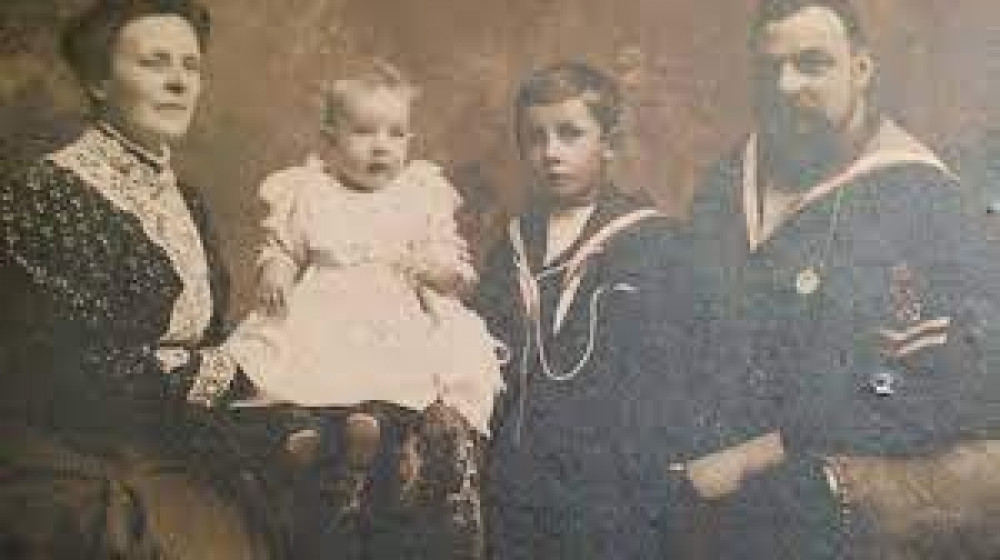 Most of us will have people we remember this weekend and they all evoke special memories.
This weekend we will remember them and many others who are named on memorials at Shotley's St Mary's Church.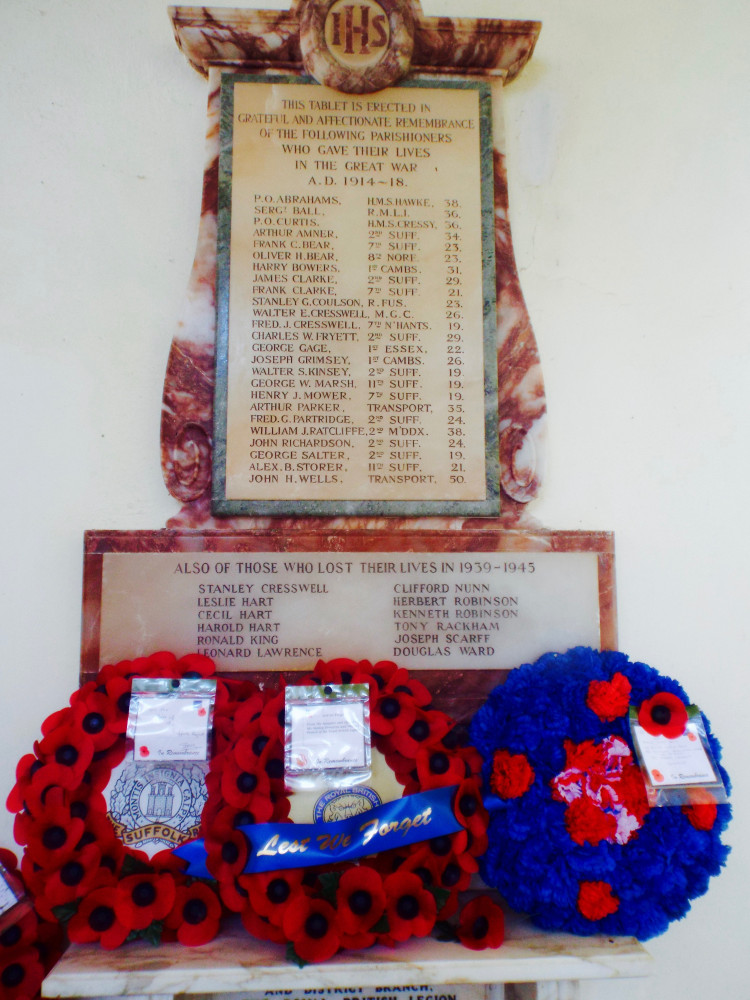 One of them is Ernest Abram, son of a railway ticket collector., who has an incredible story in himself.
After his mother died in 1889 and his father in 1892, the family from Bermondsey was separated. Ernest joined the Royal Navy and care of his five sisters and one brother, aged between three and 11 years in age, transferred to the guardians of the poor law union and then to Dr Barnado's Homes.
Three of the girls, including an eight-year-old, were sent to live in Canada and it is understood this prompted Ernest to go AWOL from HMS Ganges, but he was soon captured and sent to Chatham
Ernest served in the Boer War and served on HMS Powerful, which was one of the ships whose crew moved guns and carriages by seer brute force, donkeys and ingenuity, which was then recreated at Erals Court which became the Royal Navy Command Field competition.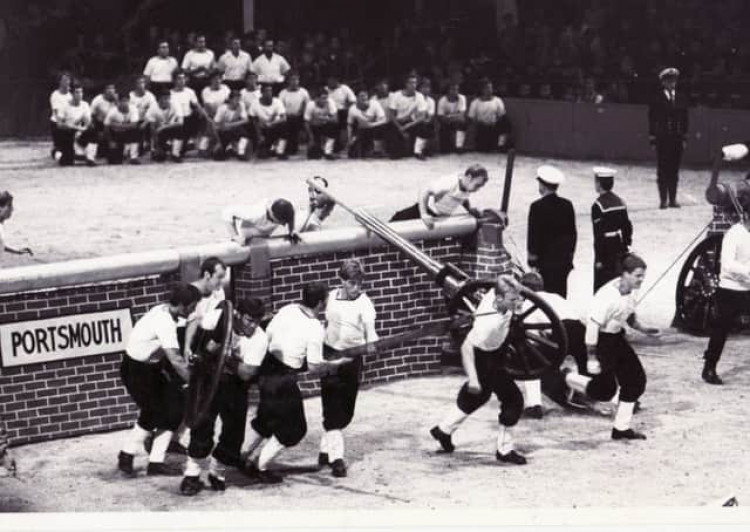 Pompey Field Gun competing at the Royal Tournament in 1980
He later married, had two sons, and as a petty officer was based at the Shotley Gate training establishment HMS Ganges in 1911 and 1912.
Ernest joined HMS Hawke in 1914 but died that October when the ship was torpedoed by a German submarine.
He perished alongside Sergeant James Ball, also remembered on the Shotley memorial.
Their bodies were never recovered.