Visiting the Shotley Vineyard and a peek into the British wine industry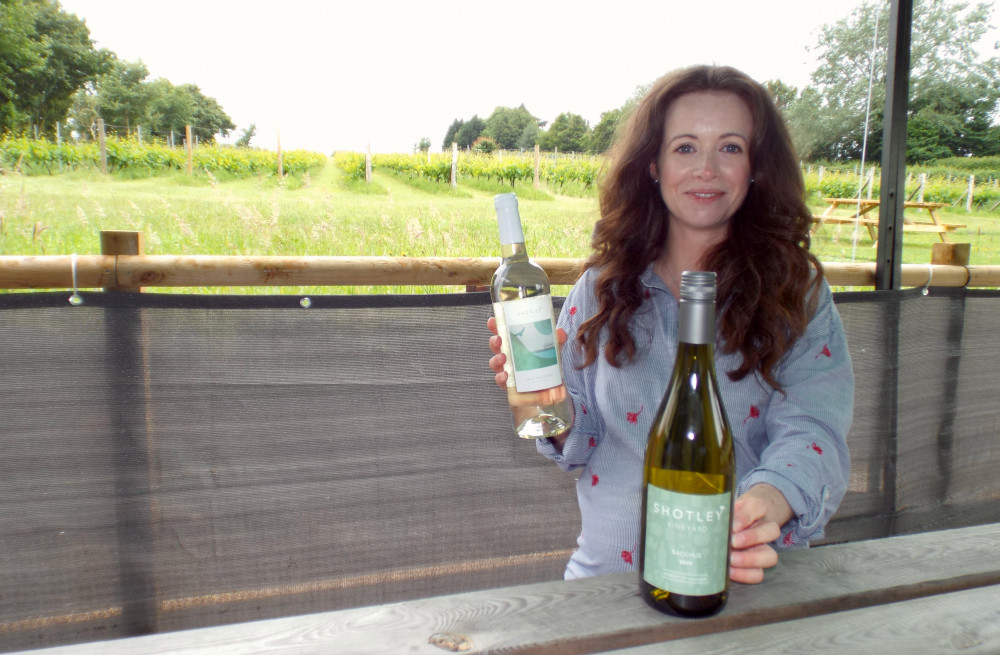 Charlotte Davitt-Mills with Shotley Vineyard wine (Picture: Peninsula Nub News)
Sophie Holloway gets Up Close with Charlotte Davitt-Mills, co-owner of Shotley Vineyard, along with husband, Craig, providing an invaluable insight into the future of their own business and the British wine industry more generally.
In recent years, the British wine industry has been accelerating towards worldwide renown.
At the 2022 Decanter World Wine Awards, one of the world's most influential wine competitions comprising 250 judges, the UK won a considerable number of awards, including seven gold medals and one platinum, which was awarded to Vagabond Wines for its Chardonnay, an urban winery that sources its grapes primarily from Essex.
The British wine industry has achieved these results in spite of numerable challenges, including shortages in labour and a changing climate.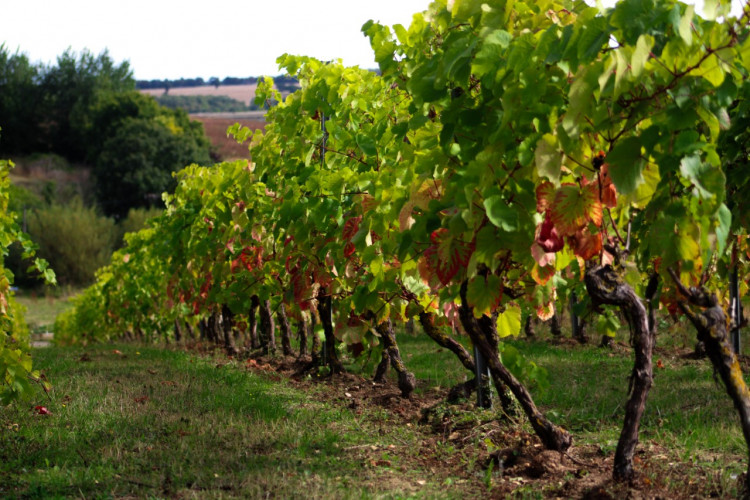 Shotley vines (Picture: Lauren Hyde)
The Shotley Vineyard started off in 2017 as a neglected plot of land. Although the vines were already in place, they had been entirely abandoned.
"I had no experience in growing vineyards – I was an insurance broker at the time," said Charlotte.
After taking some time to research the industry however, she was encouraged by the results she found.
She added: "I saw there was an upward trend, so I decided to give it a go and started tidying up the fields and tending to the plants."
Over the past ten years, the UK wine sector has experienced rapid growth. Increase in demand has been observed for English and Welsh sparkling wines – a style which currently accounts for around 70 % of wine produced in the UK – with the cool climate being perfect for cultivating this particular wine.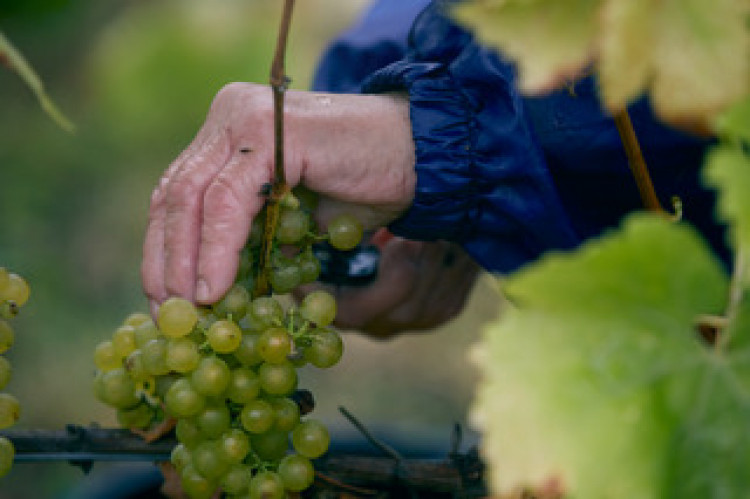 English grapes (Picture: Felicity Crawshaw)
The number of acres planted with grapevines in the UK has more than doubled in the past eight years, claims Wine GB, with 3.2 million vines planted in 2019, up from 1.6 million in 2018.
Naturally, the industry suffered during the pandemic, and the number of new vines planted fell to 1.4 million in 2020.
With all this possibility for production comes the possibility of new jobs.
There are currently around 2000 people employed in the British wine industry, and Wine GB expect this to swell to 20,000-30,000 by 2040 as demand increases, both within and outside of the UK. Indeed, the UK already exports to over 60 countries, with Scandinavia and the US accounting for 65% of these exports.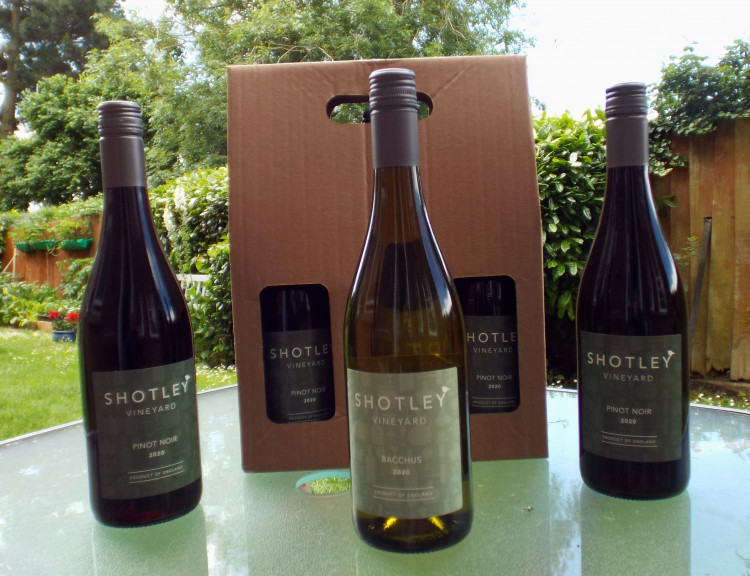 While the future is promising, the past few years have no doubt been rocky, with shortages in labour affecting the growth of wine businesses in the UK.
When asked what the primary challenges Charlotte has faced developing her young business, she replied: "A key issue has been finding labour. Before, we used to have a strong eastern European team who could help with maintenance of the vines and the harvest. But because of Brexit and Covid, this is no longer the case."
It is not all doom and gloom, however. The furlough scheme resulted in a lot of people finding themselves at a loose end and getting involved in work at local vineyards became a popular temporary occupation.
"We had a very wide range of people coming to help," said Charlotte, "including a wedding cake maker and air hostess."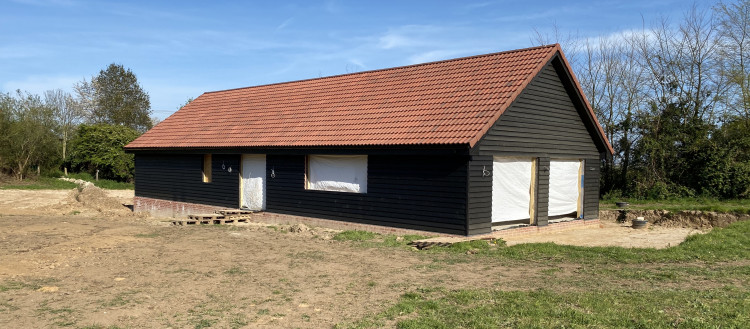 This brought in a new skillset, that was invaluable in many ways, Charlotte goes on to say, help with PR from someone who was formerly in marketing being one example.
The Davitt-Mills also have a 22-year-old apprentice working on site, Toby Russell, who is part way through a wine apprenticeship at Plumpton College in East Sussex.
"'I wanted a life outdoors, something I could get stuck into," Toby said. "I decided to start an apprenticeship in viticulture at Plumpton, which takes you through the whole wine cycle."
With the furlough scheme being only a short-term solution to labour shortage it is uplifting to see a new generation entering the industry with enthusiasm. Vineyards across the country are gaining publicity not only through product sales, but through tours and wine tasting events too, reports Wine GB, which aside from raising some extra cash (with revenue from tourism expected to increase to £658 million by 2040), is bound to inspire questions about viticulture as a potential career path.
Aside from labour shortage, the changes in climate are also affecting the wine sector in the UK. Disease pressure is a significant concern for all viticulturists, including such threats as mildew and botrytis.
"If not managed correctly, you can lose a significant amount of your crop to disease," said Charlotte. "It varies year on year. We have to protect the plants by regular leaf stripping, ensuring good airflow across the vines, and keeping the grass and weeds short."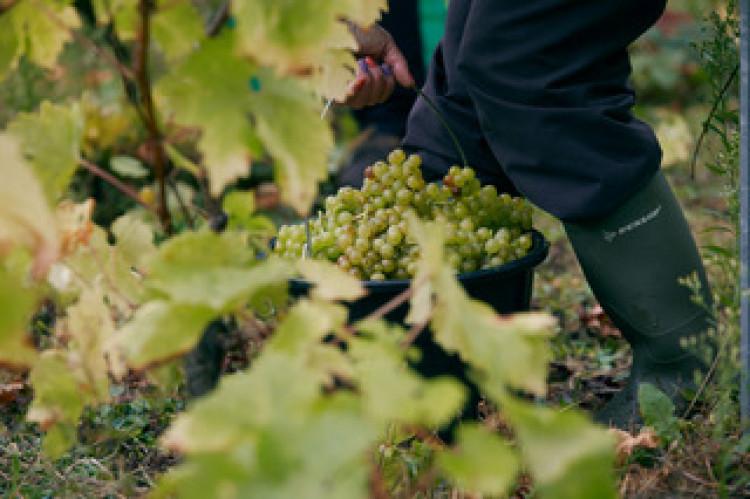 English grapes (Picture: Felicity Crawshaw)
A team of scientists based at UEA, Grantham Research Institute on Climate Change and the Environment, LSE and Weatherquest Ltd have grouped together to estimate the potential of the British wine industry.
Findings published in early June suggest that large areas of England and Wales are expected to become reliably suitable for growing sparkling wine varieties, which confirms Charlotte's own observations about the wine industry spreading further and further north each year.
While sparkling wine remains the British speciality, it may not be long before we see increases in crops of Pinot Noir and more disease-resistant varieties during the summer months, reports Wine GB, expanding the UK's place in the global wine market.
With every challenge comes opportunity. Despite the trials it faces and will continue to face, it would seem that the British wine industry is enjoying a youth that promises a great adulthood.
If you are interested in learning more about this evolving industry, why not visit a local vineyard.
I have no doubts that the owners will be happy to answer your questions as Charlotte and her apprentice Toby definitely were.