Tropic Skincare with Tracey Bacon
---
Posted: Monday, 14th September 2020 3:58 pm
---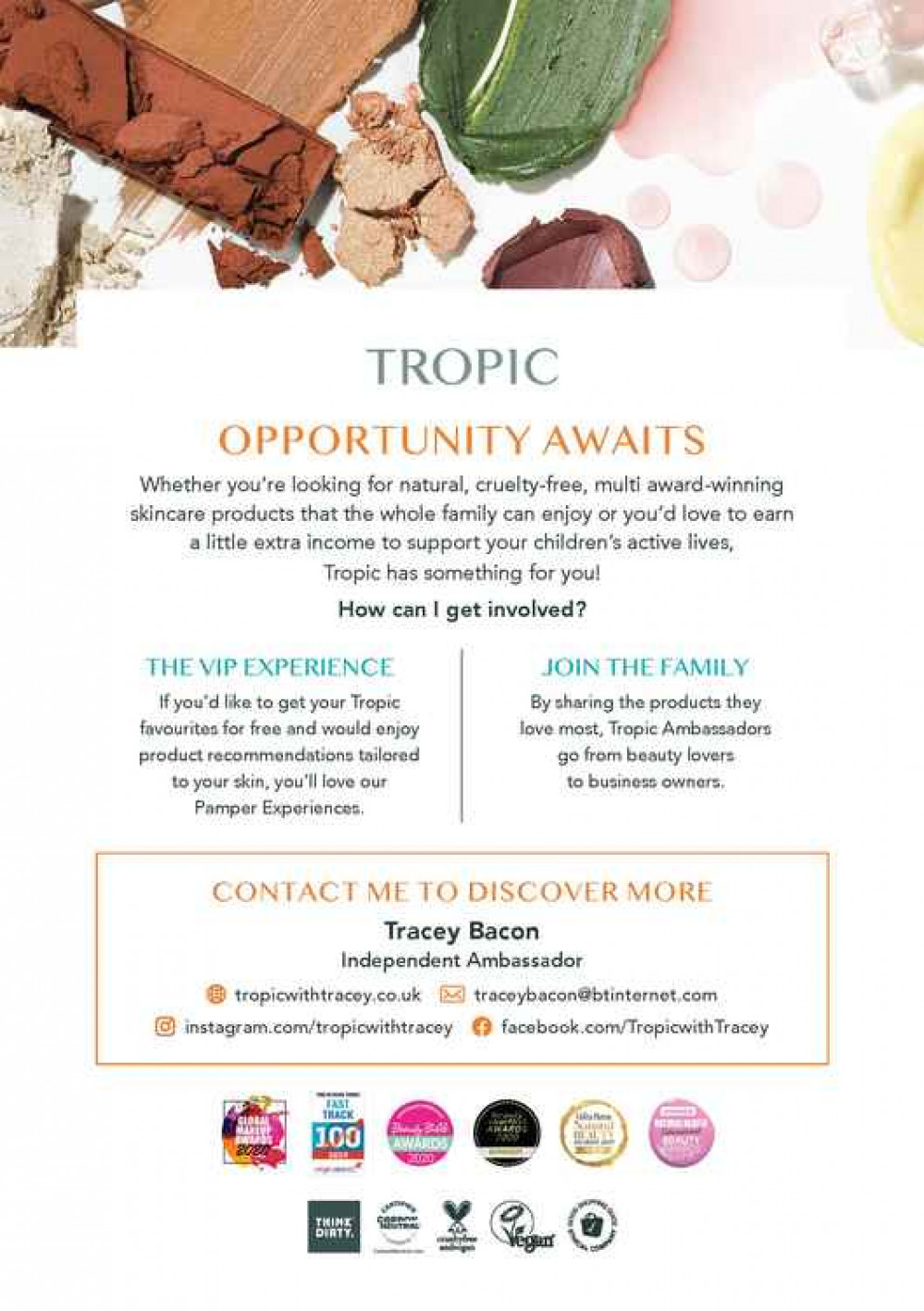 Health & Beauty
Hi, I have had the pleasure of meeting some of you but for those of you who do not know me yet I am Tracey Bacon. I run a natural skincare business, as an Independent Ambassador, which I would like to introduce you to.
Tropic Skincare are a multi award-winning, vegan and cruelty-free beauty brand whose mission is to create products that are truly good for you. They believe plants that flourish in challenging tropical climates are the most nutritious and beneficial for the skin. Their products are made using sustainably sourced, premium, natural ingredients and are freshly made at Tropic HQ in Surrey every day. Tropic began life with a homemade body scrub sold at a stall at London's Greenwich Market when founder, Susie Ma, was just 15 years old.
The range now includes over 150 products with Tropic featuring in numerous publications, from beauty blogs to national magazines, as well as winning 200 awards to date. Their most recent launch saw the introduction of a new sun care range and innovative water-free cleansing powder to their range. They are always striving to remain ahead of the curve in natural ingredient research and all of their products are packed full of the most innovative ingredients nature has to offer.
As an independent Ambassador for Tropic I can offer tailored skincare advice and take you through Tropic's latest range. Contact me today to discover more and try their incredible new serums for yourself!