Holbrook hockey star helps England to Commonwealth Games semi-final spot
---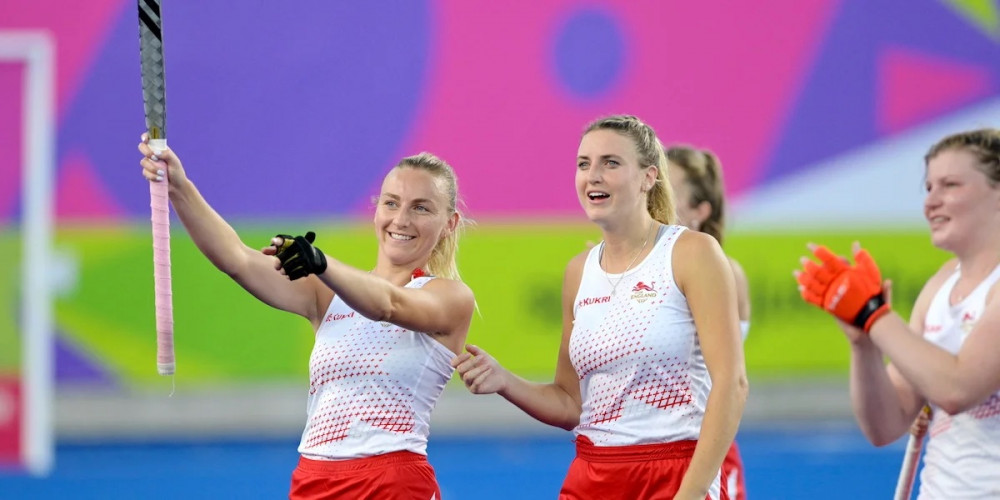 Hannah Martin (left) celebrates win (Picture credit: England Hockey Association)
Holbrook's Hannah Martin netted her 15th England international goal to help her country qualify for the semi-finals of the Commonwealth Games in style with a 3-1 win over India.
Giselle Ansley, Tess Howard and Martin got the crucial goals in Birmingham to make it three wins from three games and cement England's place at the top of Pool A.
Following on from her hat-trick against Ghana in a 12.0 win Martin, who used to play football as a young girl for Holbrook Hornets, for the clincher to set up a semi-final match on Friday.
In a rematch of the 2018 clash for bronze, ruthless finishing made the difference as the host nation absorbed long periods of pressure before taking the game away from their battling opponents.
India, who drew 1-1 with England at the FIH World Cup last month, had plenty of circle entries and penalty corner opportunities but only got the ball in the English net once the game was lost.
Only nine seconds remained when a low drag from a penalty corner was touched in by Katariya Vandana for a late consolation.
But the day belonged to England, who now sit three points clear of India and Canada at the top of Pool A, with those two sides still to play one another.
England finish their pool matches tomorrow (Thursday) against Wales.
England: Hinch (GK), Unsworth, Toman, Martin, Rayer, Petter, Ansley, Pearne-Webb, Crackles, Owsley, Peel.
Subs: Hunt, Walker, Howard, Hamilton, McCallin, Heesh (GK), Balsdon