Holbrook hockey star back in England squad
---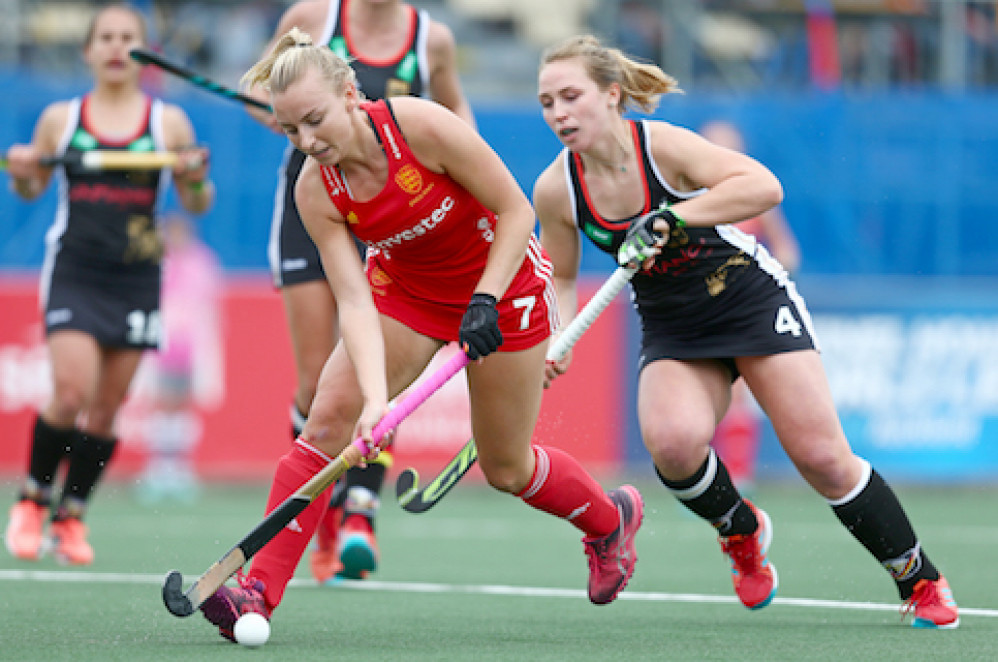 Hannah Martin playing for England
Holbrook's Hannah Martin has returned to the England line up as the women's squads has been announced for this week's FIH Hockey Pro League games away to Germany.
There are welcome returns for a number of players in both the men and women' squads.
In the women's team Tess Howard is set to play her first full international match in more than a year, having been recovering from a long-term knee injury. Lily Owsley is set to play her first game since the Tokyo Olympics, while there are also returns for Hannah and Giselle Ansley.
Flora Peel and goalkeeper Mila Welch are the other changes from the team's last matches in USA. With players returning from injury et al, David Ralph has selected a slightly larger squad of 22.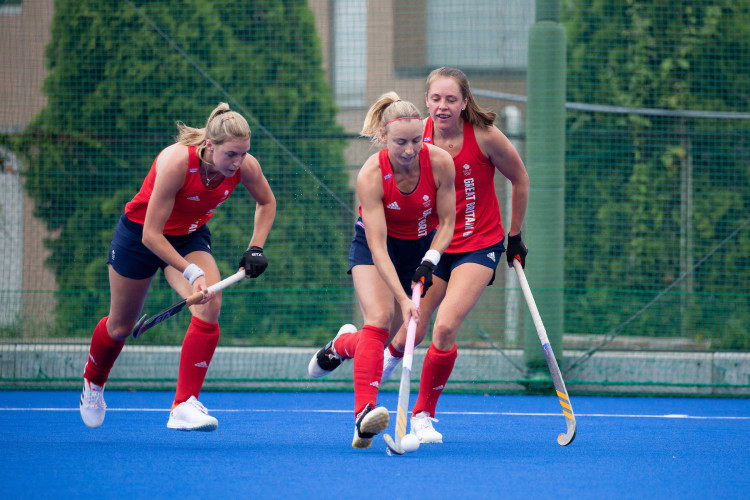 Hannah Martin won Olympic bronze with Britain (Picutre credit: GB Hockey)
Hannah, who now plays for THC Hurley, was part of the GB squad in last year's Tokyo Olympics, started her career at Ipswich HC, after originally playing football for Holbrook Hornets.
Up Close with Olympian Hannah Martin
The teams play a total of four matches at SparkassenPark in Moenchengladbach, which will be shown live on BT Sport:
Wed 4 May:
Germany v England (women) 2pm UK time
Germany v England (men) 4:30pm UK time
Thu 5 May:
Germany v England (women) 12pm UK time
Germany v England (men) 2:30pm UK time
Women's squad:
Giselle Ansley - HGC
Grace Balsdon – Hampstead & Westminster
Darcy Bourne – Surbiton
Esme Burge – Hampstead & Westminster
Fiona Crackles – Wimbledon
Olivia Hamilton – Loughborough Students
Sophie Hamilton – Surbiton
Tess Howard – East Grinstead
Holly Hunt – Hampstead & Westminster
Pippa Lock – University of Birmingham
Alex Malzer – East Grinstead
Hannah Martin – THC Hurley
Lizzie Neal – Canterbury
Lily Owsley - HDM
Hollie Pearne-Webb (C) – Wimbledon
Flora Peel - HDM
Izzy Petter – Loughborough Students
Miriam Pritchard (GK) – University of Exeter
Ellie Rayer – East Grinstead
Laura Unsworth – East Grinstead
Lily Walker – University of Birmingham
Mila Welch (GK) – East Grinstead