Woolverstone celebrate championship winning season at awards night
---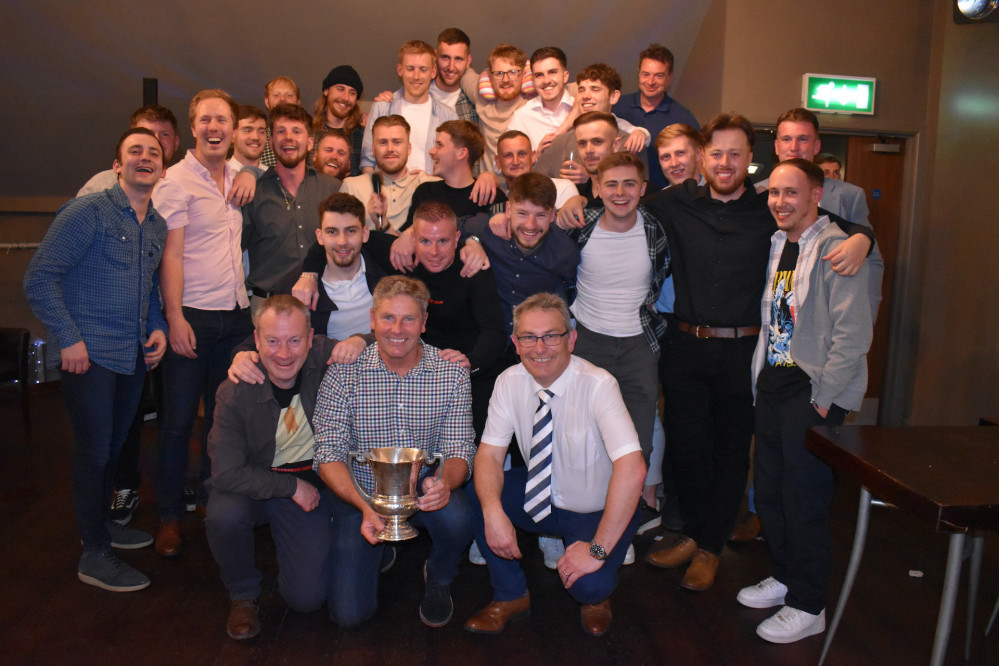 Champeones Woolverstone United
Woolverstone United have marked their successful season with an end of season awards night.
Table-topping United won promotion to the SIL Division One for the first time in their 100-year history, losing to just one team in the league all season.
Although the season was littered with some exceptional performances from individual, Woolverstone chairman hailed the efforts of the whole club, including backroom staff and supporters.
He said: "It has been a massive team effort on and off the pitch and I want to thank everyone involved."
Woolverstone go up as champions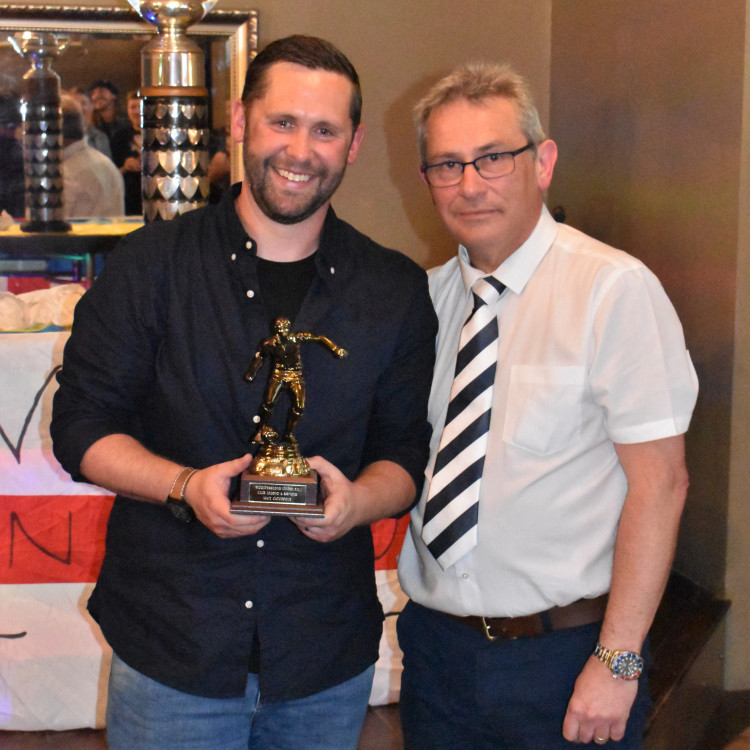 Matt Catchpole club legend
Among the award winners was reserve team manager Matt Catchpole who is leaving the club after an 18-year involvement.
Matt, who is the club's most decorated player, was presented with a special club legend and saviour award.
2021-2022 season award winners:
First team players player Hayden Catchpole
First team managers player of the year Luke Gibbons
First team most improved Aaron Gordon
Reserve players player of the year Jamie Creed
Reserve managers player of the year Thomas Andrews
Reserves most improved player Jamie Creed
Club-man of the year Thomas Andrews
Sportsman award Luke Stevens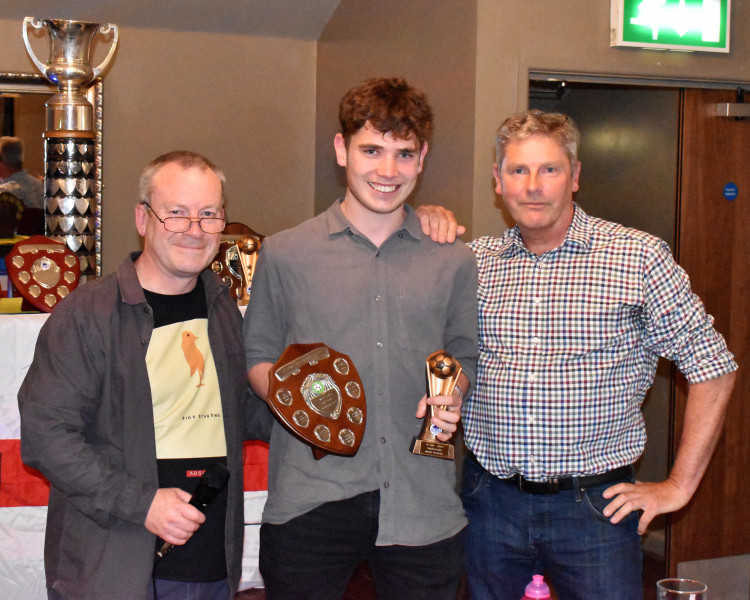 Players' Player and top scorer Hayden Catchpole
Due to the Freston Boot being unable to accommodate the cub at late notice, the presentation evening was held at the Curve Bar in Ipswich, which ran out of draught beer such was the thirst of the players after so much success.
*Add your club's report and pictures by using the black Nub It button on the home page. It is free and straightforward.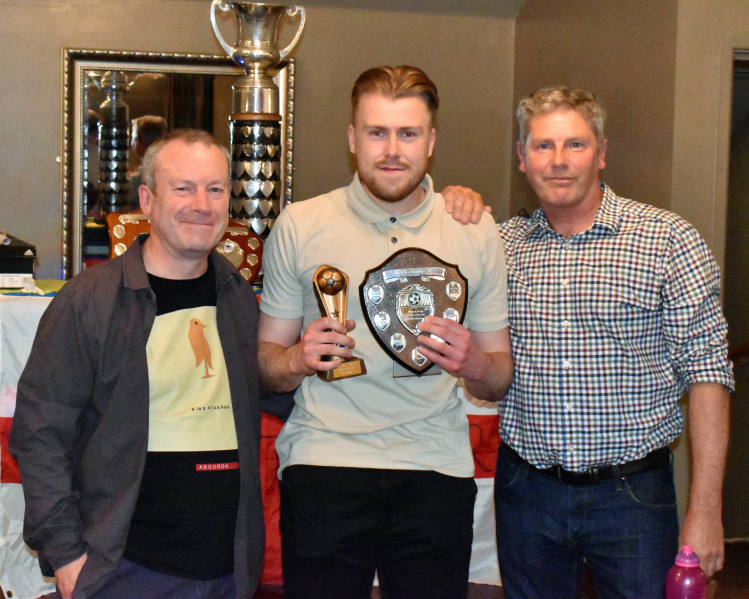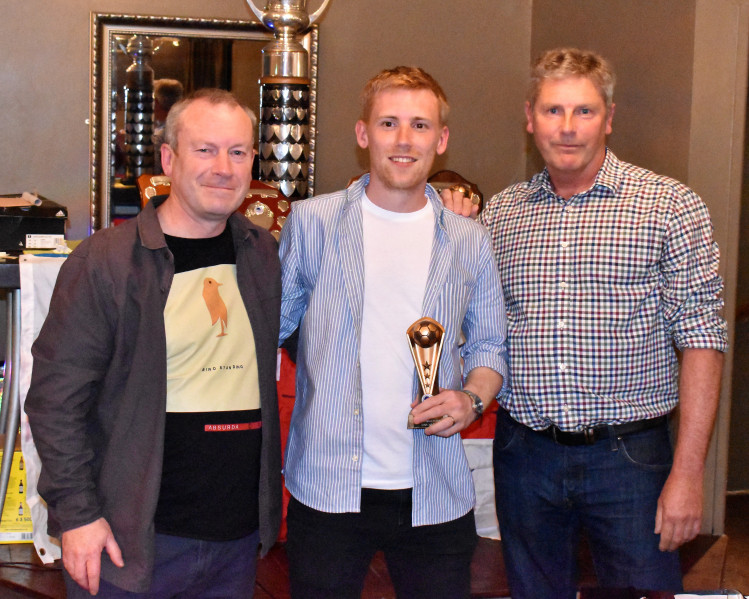 Most improved first teamer Arron Gordon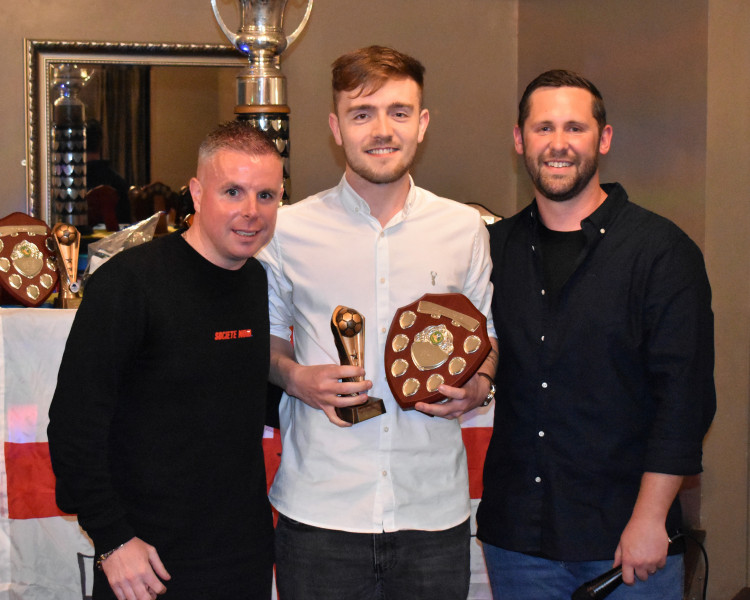 Reserves players' player and most improved Jamie Creed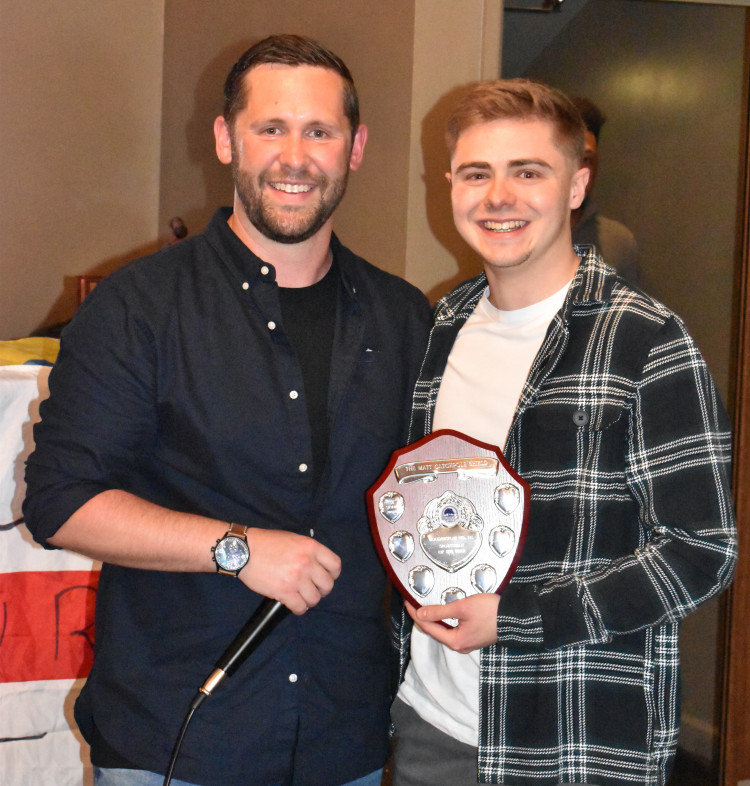 Luke Stevens recieves Sportsman of the Year award from Matt Catchpole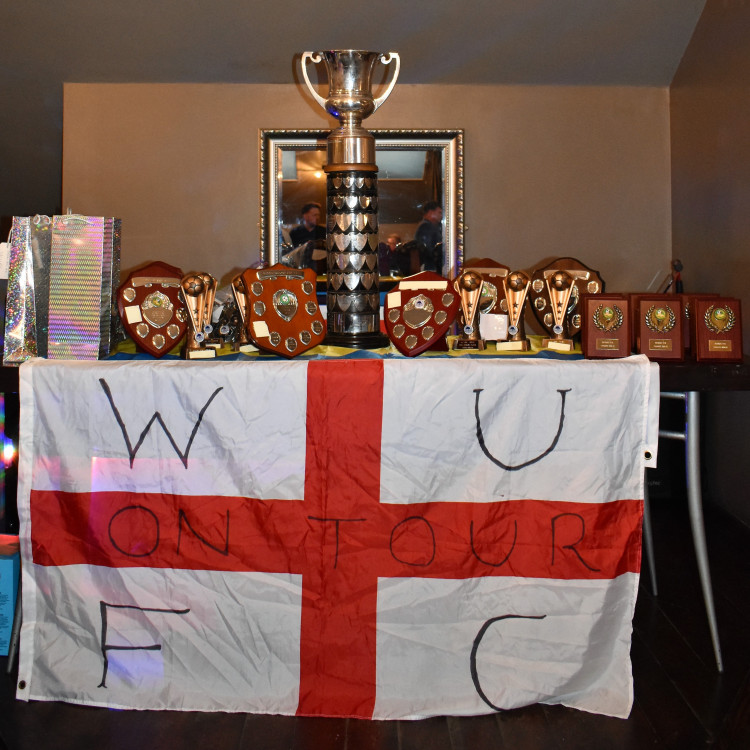 Glittering array of trophies and plaques for champons Woolverstone United