Nuclear cloud over Essex spotted from peninsula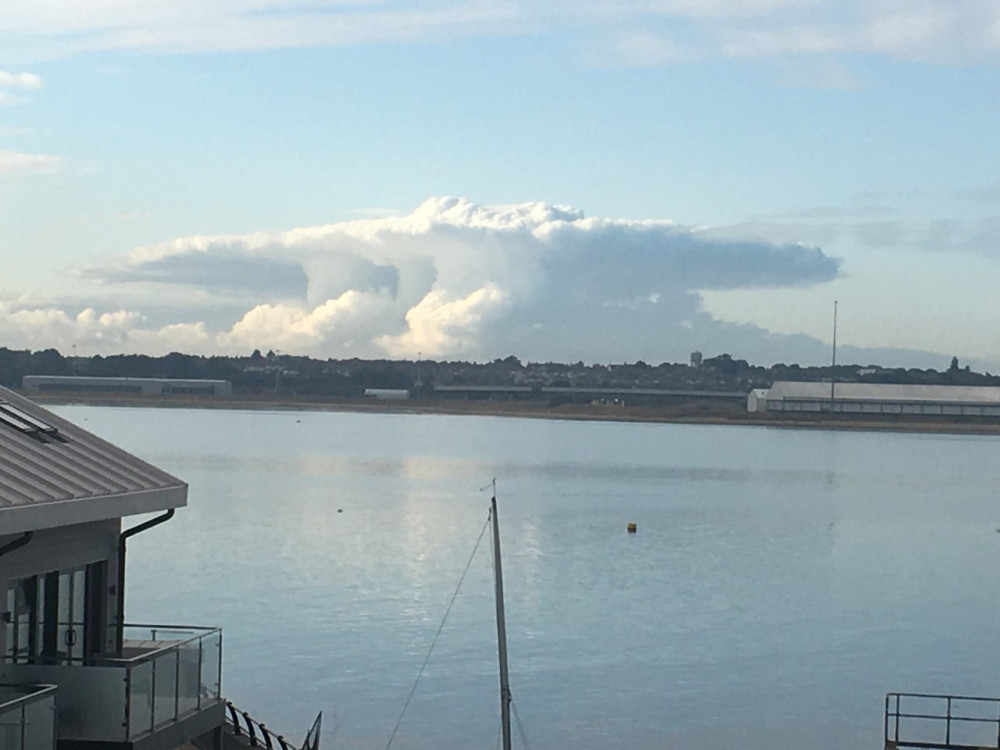 Ominous cloud over Clacton (Picture John Richardson)
Judging by this picture you could be forgiven for thinking President Vladimir Putin was not bluffing when he said this morning he would be willing to use nuclear weapons.
Fear not folks, this is not a nuclear explosion in Clacton, but a just a coincidental cloud formation captured by Nub News reader John Richardson from his home in Shotley Gate.
The Russian president made a chilling statement today attacking the west and warning he had the most modern of nuclear weapons and would be prepared to use them as his invasion of Ukraine has stuttered.