Seasonal message to Shotley peninsula from Babergh leader John Ward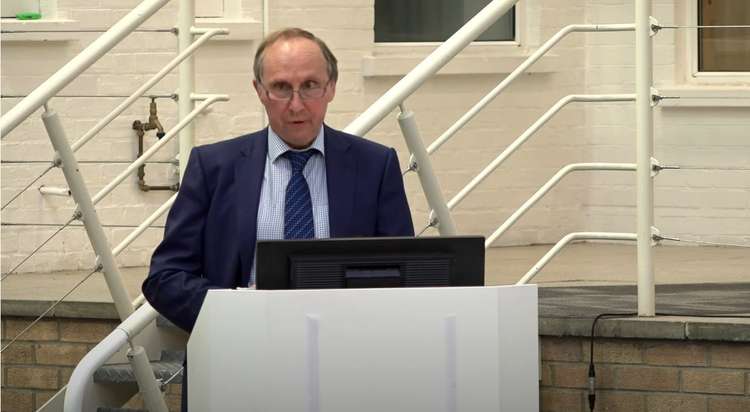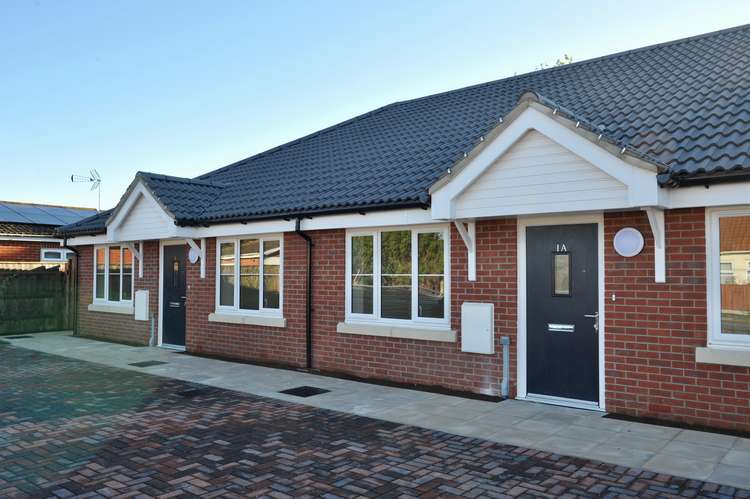 We are now at the end of another unusual, unpredictable and difficult year that has again seen huge changes to the way we live our lives. We are clearly in for the long haul as Covid continues to cast its shadow over everything we do and the decisions we take.
The year started with strict lockdown imposed in the face of high infection rates, hospitalisations and, sadly, deaths. The NHS was stretched, but the measures put in place did protect it from being totally overwhelmed and the staff performed heroically to treat so many people. But there was a glimmer of hope as the first vaccinations were underway. The roll out was spectacular and by Spring was often passing half a million doses a day. At the same time, new antiviral treatments became available for those most severely affected by the disease. Things improved rapidly during Spring and all restrictions were lifted in early Summer. Life slowly returned to a 'new normal' and businesses recovered as we started going out, returning to the office and taking staycations.
In Autumn the booster programme started and not a moment too soon: the Omicron variant has hit us hard but the ramping up of third jabs does seem to be protecting us from the worst of it. I was very pleased to have my booster at the end of last month at a well-organised event in the church. Vaccination rates of around a million a day are simply an immense achievement and we should really thank all involved for their excellent planning and hard work. However, there are still so many unknowns with Omicron and restrictions are beginning to be reimposed in many countries.
One last comment on vaccinations: don't forget that, if you are struggling to get to a vaccination centre, the Suffolk 'Vaxi Taxi' service is running, providing free bus and taxi travel to a clinic.
Whether further rules are put in place this Winter or not, we must continue to behave sensibly and adhere to the Suffolk leaders' message – wear a mask, wash hands, test regularly and keep up with our vaccinations.
At Babergh, our staff have returned to normal duties after many were seconded to helping with the Covid response, including distributing the many business and community grants. Our waste collection team has continued to perform brilliantly and our new in-house public realm service is already working well with much-needed new equipment. We are again providing holiday activities for school children in partnership with other organisations.
We continue to help our businesses, with the Virtual High Street & Innovate Local programme being hugely successful. We will again be distributing the recently announced Covid support grants.
We finally saw the opening of the new pool at the leisure centre in Hadleigh and I was delighted to attend the formal opening ceremony as one of the first post-lockdown public events. It really is a wonderful facility for such a small town.
We are delivering against our climate change and biodiversity commitments with: moving our vehicle fleet from diesel to HVO; solar car-charging ports being installed in Sudbury; a new water filtration system at the Kingfisher pool in Sudbury; a tree, hedge and wildflower planting programme; and low energy and wildlife-friendly street lighting to be implemented soon. These are only the first of many more measures to enable us to be 'net zero' councils by 2030.
Our new Wellbeing Strategy was approved in September, following the refresh of our Leisure, Sport and Physical Activity Strategy in July. We will be developing specific action plans driven by these as Wellbeing becomes an increasingly important part of our aspirations for our communities. One of the plans underway is our Local Cycling and Walking Infrastructure Plan (LCWIP), which will deliver against many of our strategies, including our climate commitments, and which will integrate with SCC's own LCWIP.
In the current financial year we have added a further 85 homes to our council housing stock – our best year yet. Eight of these were at Queensland, here on the Shotley peninsula, where the tenants moved in during the September. Work has recommenced on maintenance and repairs of our housing and we are working hard to deal with the backlog that built up last year.
Planning applications are running at a high level and much needed homes are being built, giving us a 6.86 year housing land supply, which means that our own planning policy continues to be the primary policy when applications are determined. The large number of appeals against refusal that are not being upheld by the planning inspectors is testament to that. Our new Joint Local Plan has, unfortunately, been delayed further as part of it must be reviewed following examination. This is disappointing but not unusual and many authorities are struggling with a very complex and lengthy process. The government has promised to streamline it in the upcoming planning reform bill.
It is most gratifying that our successes have been recognised nationally with our two councils winning several awards this year: at the IESE Public Sector Transformation Awards, we won gold for the Virtual High Street, silver for planning enforcement service improvements and bronze in the overall council of the year category. Our housing team was winners of the MJ Community Heroes Award for their efforts in tacking rough sleeping and other homelessness during the height of the pandemic.
So, a lot has been done this year but we won't be easing up: 2022 will be another busy year and no doubt will give us new challenges. Your councillors and the staff of Babergh and Mid Suffolk will continue to be there and work hard for our communities, residents and businesses. We have an excellent team, but the past year and a half has shown that they can't succeed on their own: I am really humbled by the many individuals and community groups that have worked either with us or independently to help the vulnerable.
I wish you all a very Merry Christmas and let's look forward to a much better 2022 when we are finally able to resume our lives without the fear of further disruption, albeit almost certainly having to live with Covid as an endemic disease with annual boosters.