Pip delighted with discipline and maturity as Brantham ride the storm to beat Newmarket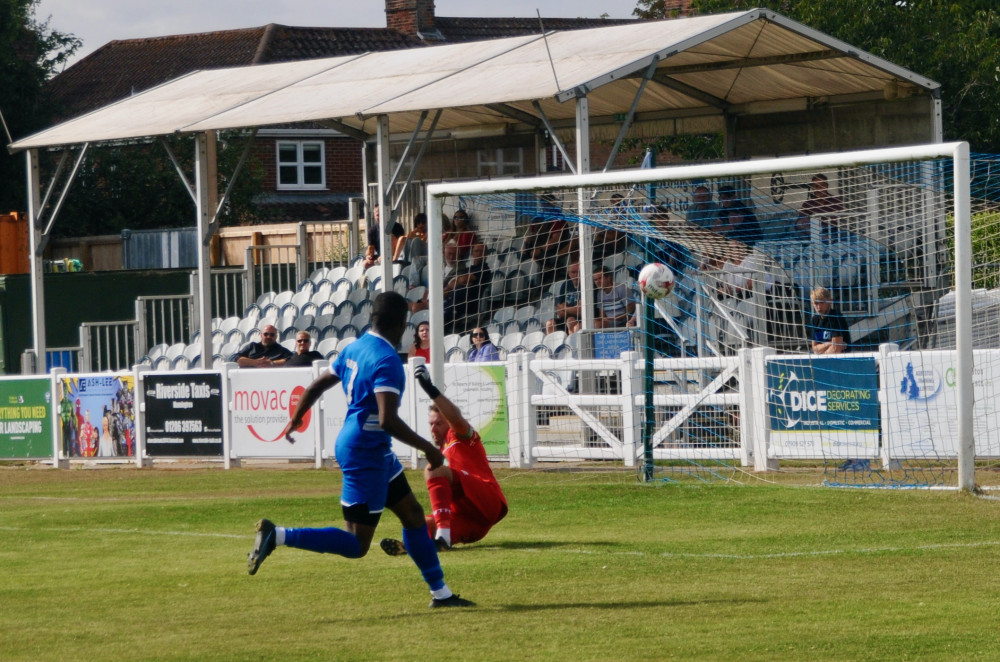 Jose Santa De La Paz netted two goals in Brantham win
Brantham Athletic 3 Newmarket Town 1
If its goals you like then Brantham is the place to be right now.
Another brace from tricky winger Jose Santa De La Paz, his third break in for games, and a good finish from skipper James Lee, showed the qualities manager Pip Boyland has been demanding.
"It was about discipline and maturity," said Boyland. "It was borderline at the beginning of the season but I knew once we got that discipline then we would do well.
""It showed today because Newmarket are good side, they have always been good. They are competitive experienced and with quality and one of the things we said was we would have to ride the storm, all good sides have to do that, and we were prepared.
"We won our headers, we rode the storm when they had chances and we stood up to them.
The Imps moved up to eight in the Premier Division over their rivals, as Newmarket lost Joe Robinson to a serious knee injury just before half the, with the forward needed hospital treatment.
The home club were quick to wish the player well and Boyand said: "We wish him all the best. Hopefully it is not a cruciate, I did mine and would not wish it on anyone."
Although, Brantham conceded from a corner deep into the first half time added on as James Chivers nodded past Matt Walker, they never looked in an real danger.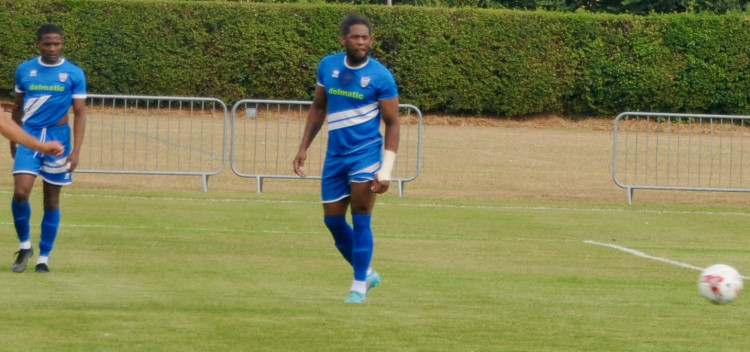 The Jockeys rode their luck in the first half with Jamie Eaton-Collins hit a post with a deflected shot but they could not deny De La Paz whose direct running, backed by target man Asa Mallaird and Lee left Newmarket defenders and keeper bemused and the home fans entertained.
"Jose is a real threat," said Boyland. "He still has lot to work on but he has goals in him.
"Yes, he needs to track back and he perhaps need to learn when and where to do certain things and when to expend his energy.
"He took both goals well and he is cooler in the box, which he has learned to do."
Boyland has encouraged his team to continue to grow but also to enjoy the experience, which spreads to the stands and club house.
He said: "There is real feel good atmosphere about the place, on the pitch and through the club. That has come from the players showing more maturity and getting results. The fans will come and watch us if we are paying disciple footballs nd spring goals.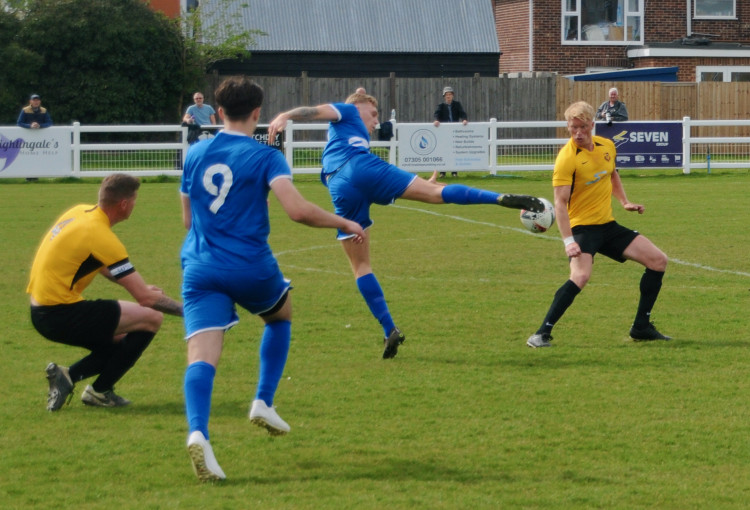 Brantham have now scored 11 goals in four unbeaten games and skipper Lee was picked out for a special mention along with Mallaird.
Boyland said: "We have goals in the team, the players are taking responsibility and doing what they need to do.
"Asa is good target man, we get the ball to him and he plays it on.
"He has a good touch and you saw with his goal where drives on like he does he is hard to stop .James Lee as captain.
James has played big part in that, I felt he would would make a good captain and he has. James has that presence about him and he is growing into the role.
"We continue to learn and develop together. There is no pressure, this is non-league we all need to enjoy it."