Peninsula GB international basketballer wins European Championships medal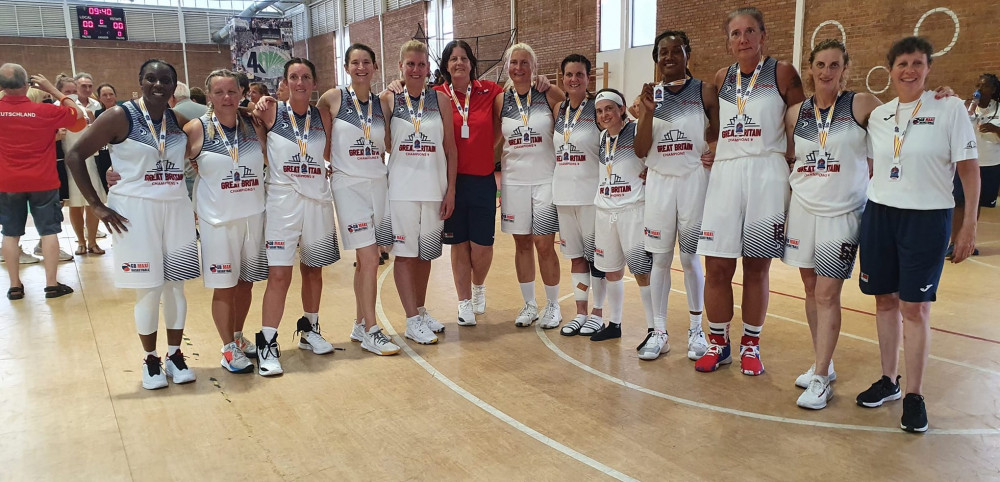 Laura Shemming (sixth from right with strapping) with medal
Veteran peninsula international Laura Shemming helped Great Britain to a medal at the XI FIMBA Maxi Basketball European Championship this weekend.
Despite being heavily strapped due to a calf injury, Laura from Shotley Gate got to the semi final in the Over-50 category in Malaga before losing out to Italy, and then Germany to finish fourth, and gain a medal.
Laura spoke of the thrill of playing in a European tournament at her age.
"It was amazing to experience international basketball again and being with players I've played with and against for many years," she said.
"I never thought three years ago that it even existed but due to changes in my personal life I needed something to focus on,
"Basketball has always been good to me so when the opportunity arose I thought why not?
Despite winning a medal that old competitive spirit shone bright and Laura rued not doing even better.
"As a team we didn't realise our potential in this tournament, we just couldn't execute in our offence consistently enough," said Laura.
"Fourth was an amazing achievement but if we had played like we can I think we could've made the final."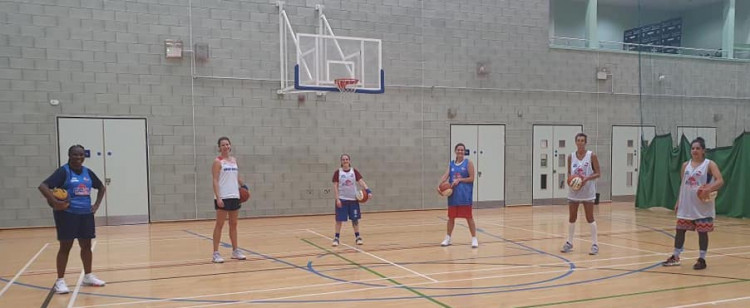 Laura, third from left in blue, medalled with GB in Malaga
Laura suffered a grade one tear to a calf two weeks before the tournament but was pragmatic and refused to miss out so just got strapped up and played anyway.
She said: "Luckily we have a professional support staff to keep us on court but at this age niggling injuries are common and annoying."
Even so Laura got good minutes on court, played hard and took the right shots so can be happy with her performance."
The GB women had got through their group after taking on Lithuania, Germany and an invitational South America side and were in good company in the final stages.
Laura added: "My most poignant memory was looking around the final four at our medal ceremony GB, Germany, Italy and Hungary and thinking to myself that all these women were over 50..."
Look ahead, there is a good chance the basketball maxi world championships will be held in Rio, bt as the players are all self funded they will need to start saving now.
Laura admitted: "I would love to be part of it but financially we'll have to see."
Meanwhile, Holbrook's Christine Mclean's over-40s side finished fifth in their age group.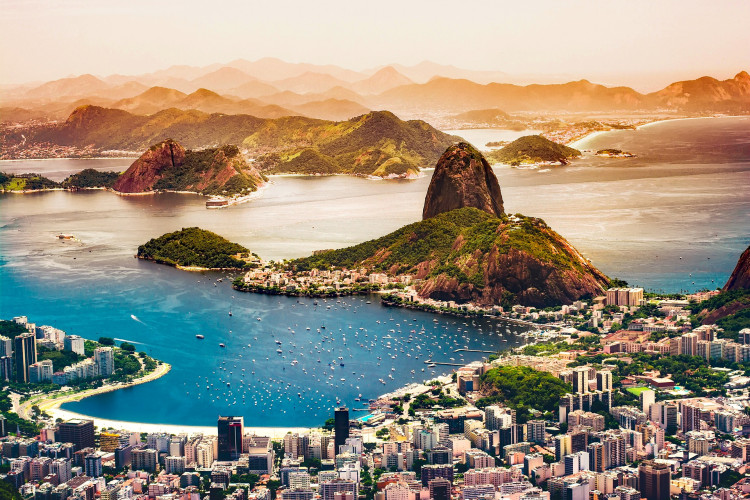 Worlds could be held in Rio next year (Picture credit: Pixabay)