New Brantham Athletic boss Pip Boyland hails battling Blue Imps resilience in draw against Woodbridge Town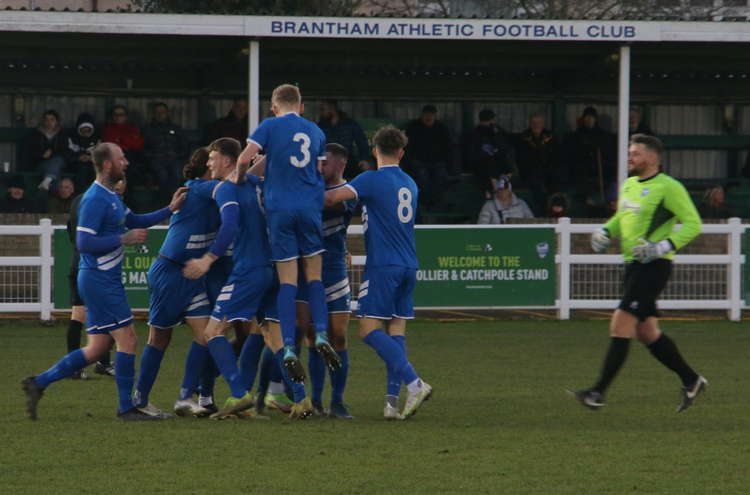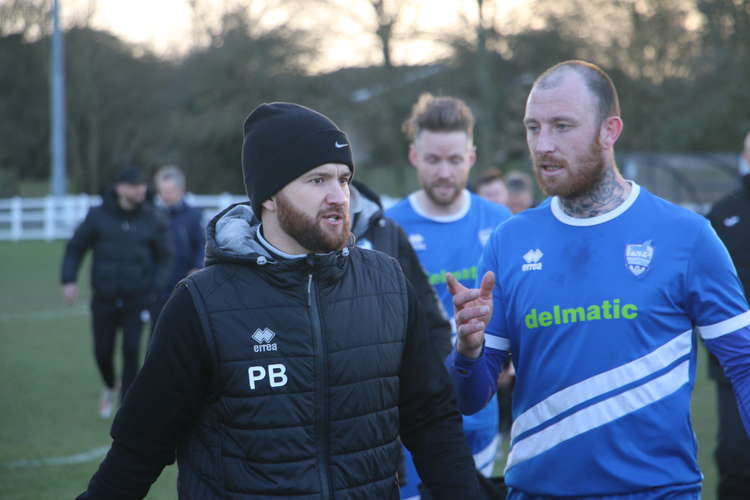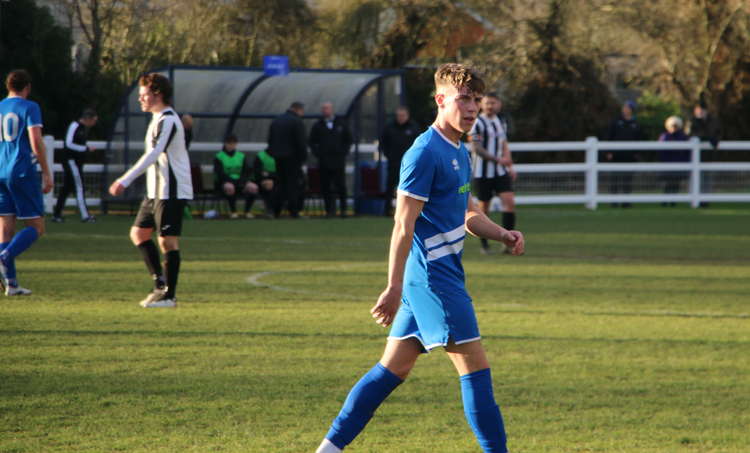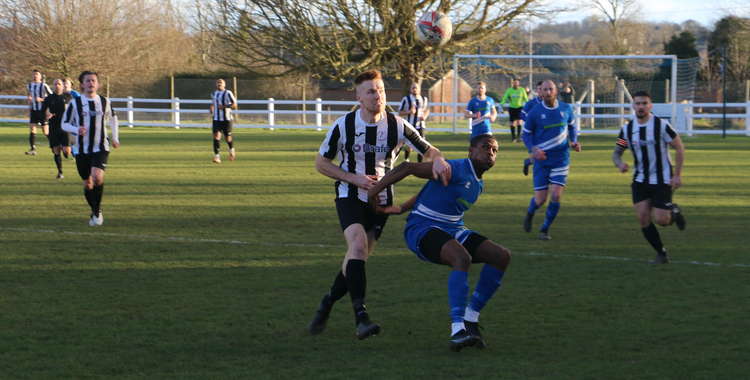 Pip Boyland has vowed to 'build Brantham back better' and after picking up his first point as the Blue Imps boss is confident they can move away from the relegation one.
A wonder goal from new loan signing Tommy Northwood gave Brantham the lead in a tight game, but Woodbridge skipper Sean Rea equalised moments later to take a deserved point.
It was particularly pleasing for Boyland to see Northwood net, and with the lively display from fellow new signing Jose De La Paz,
Boyland "It was fantastic for Tommy to score. Both new boys did really well and so it is really pleasing for both lads to come in and have a positive impact.
"All the players fought to the end, that is all I can ask of them, be honest, keep going, don't just roll over. If we do that then results will improve and they did that in abundance today.
"I felt it was going to a winner but Woodbridge are a good side and we could not keep them out, but it is an improvement.
Both teams cancelled each other out for the most part with a congested midfielder meaning going long was the favoured option.
Neither keeper was particularly troubled for more than an hour, if fact, judging by the sound of of gunfire on the last day of the pheasant season, there was probably more shooting going on in the near woods than on the pitch.
It is doubtful that any of those hunters had such a spectacular hit as Northwood's 83rd minute 30-guard screamer, set up by some neat passing involving Milo and substitute Tom Lawson.
The midfielder had contrived to miss from just yards out after Paz had forced an error from the Town keeper Babe Ruth-Pateman in a game of very few chances.
Northwood was signed, along with De La Paz from Needham Market earlier in the week to replace the departing Patrick Brothers, who went in the other direction, and and Will Chisell, who has joined former Athletic boss Michael Brothers at Little Oakley.
Other new faces are likely to the Brantham Leisure Centre ground as Boyland pursues his 'build Brantham back better' policy.
"I love challenges and this is certainly that. " said the former Brightlingsea Regent, Stanway Rovers and Needham Market midfielder. "It is great club and great people around staling with a great bunch of lads.
"We are in this together, we know what it is about ad nobody is too pretentious. It will be about hard work nd getting the reward.
"I'm always looking at players, it is not about massive changes but we may strengthen in areas where we need more experience."
Taking a point off a top ten side buoyed Boyland but he knows there is till a lot to do.
He added: "We hustled and bustled in tricky conditions and while there are things that went well, there are things we can improve.
"We held out when usually we might have folded in those sort of situations and we got a point, which is positive for us."
With relegation rivals Swaffham, Long Melford and Haverhill all losing, the draw edged Brantham away from the bottom three in the Thurlow Nunn Premier Division but face tough trip to title contenders Gorelston next Saturday.