Volunteer playing field group still hopeful of grant from Chelmondiston parish council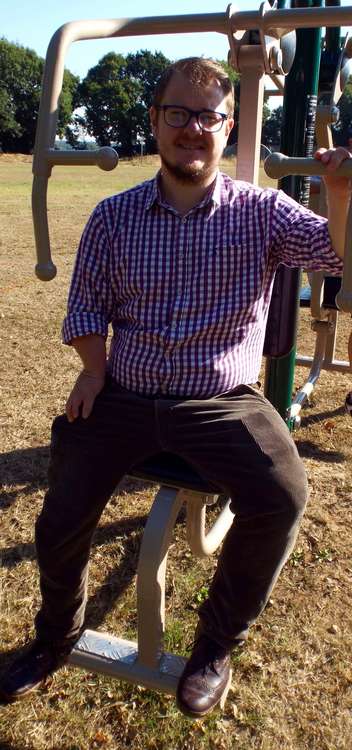 Volunteers caring for Chelmondiston's playing field and pavilion have sent the parish council even more financial information in a bid to get funding they have requested.
The Playing Field Management Committee met on Tuesday night, the same evening as parish councillors deferred a decision on the bid for £3,706 to cover small part of their running costs.
Sam Nunn, the playing field committee chairman, said: "We went through the reasons given by the council's financial working group to recommend refusal for our funding and are somewhat surprised and disappointed at their conclusion.
"We have sent a letter explaining things more fully, for example pointing out they have only looked at a six month period of our expenditure and not a 12 month period which would give a true reflection.
"We are also happy to point out what our reserves are earmarked for, such as a new climbing frame to replace the one we have had for 30 years, and they come in at £25,000 plus and that would not be as large a piece as we currently have
"It is worth noting that our current piece of equipment was installed in 1988 therefore it is going to be 34 years old this year. It made me smile reading how strong the community and groups were looking back at the administration from the eighties and its something as a community that we have lost as a society.
"It is heartening to hear most councillors, including the chairman, want to support this very important village amenity which is a hub for persons across the peninsula not just our own village."
Parish councillor Peter Ward, who is not on the parish council's finance group, proposed Chelmondiston PC deferred making a decision on the finance group's recommendation to not approve the playing field management
Cllr Rob Bareham, who is one the finance group, again argued against funding the playing field costs at the meeting questioning the utility costs, tennis court treatment and saying they derive an income from the hire of the football pitch.
He said: "Personally I see nothing to change my mind because there has not been any new information given beyond the finance meeting." But did not oppose the deferment and suggested a representative went to a parish council meeting.
However, Cllr Cordle said: "We don't want to be confrontational in any form. They are part and parcel of the village and an amenity we can be very proud of. But we have to be practical about these things especially if we are looking at a negative budget."
Chelmondiston parish council has lost almost half it councillors and are seeking to fill five vacancies.
The next scheduled parish council meeting is due to be held on Tuesday, February 1, at 7.30pm.
Chelmondiston finance working group recommended parish council refuses playing field grant.
Questions have been asked about money allocated to the parish council from the Community Infrastructure Levy.
Where's the money gone?