Spring Lodge residents on board with Woolverstone Project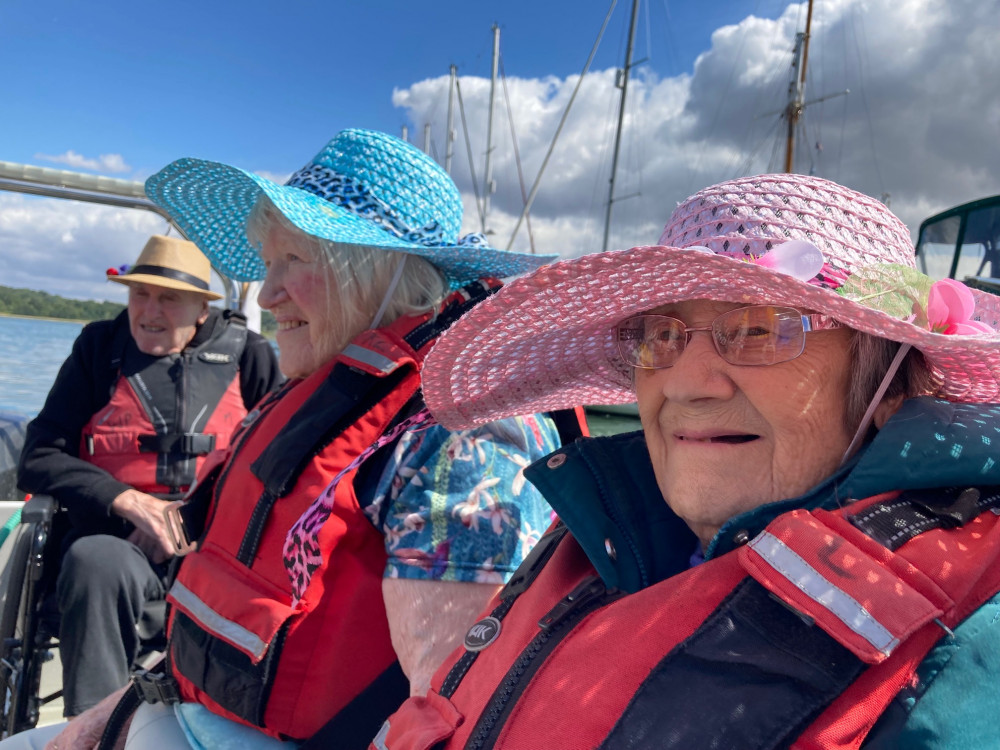 Residents from Spring Lodge on board
Four residents from Spring Lodge Care Home, in Woolverstone, enjoyed picturesque views and brilliant sunshine on a cruise along the River Orwell.
They took to the water, accompanied by activities coordinator Aimee Dines-Davey, on a Wheelyboat owned by The Woolverstone Project, a charity which supports boating for people with disabilities.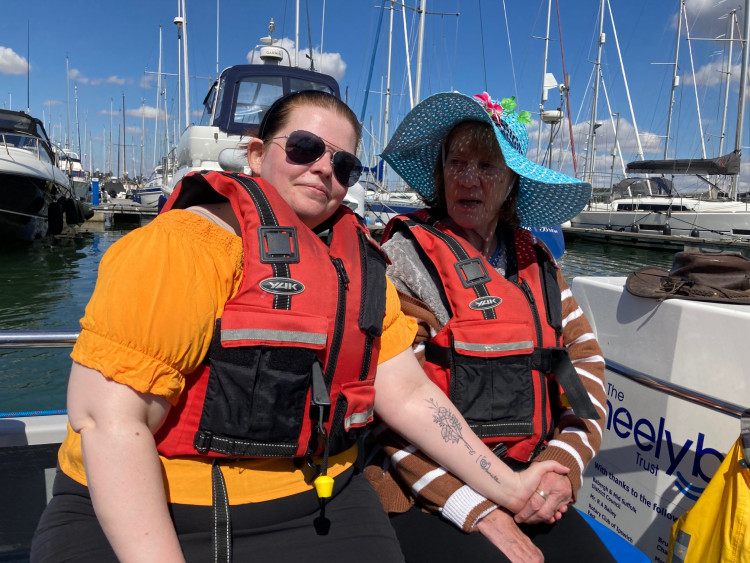 Aimee Davey-Dines with resident
Aimee said the residents, Hazel Spurling, Jennie Andrews, Rosemary and Derrick Landells, all loved the trip which departed from a quay next to the Royal Harwich Yacht Club.
"There were big smiles all round," she added.
"We will be taking more residents out on the water next week.
The Wheelyboat is perfect as it has a ramp so people in wheelchairs and anyone with mobility issues can easily get on."
More about the Woolverstone Project here...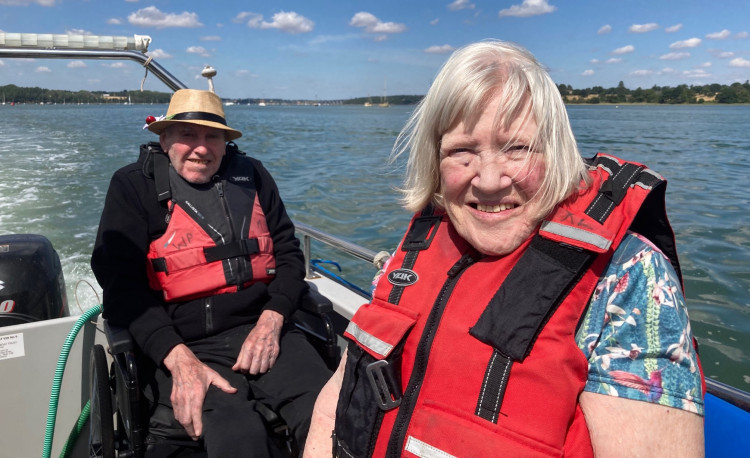 Specially designed Wheelyboat ideal for mobility on the river