Special moment for former Ganges staff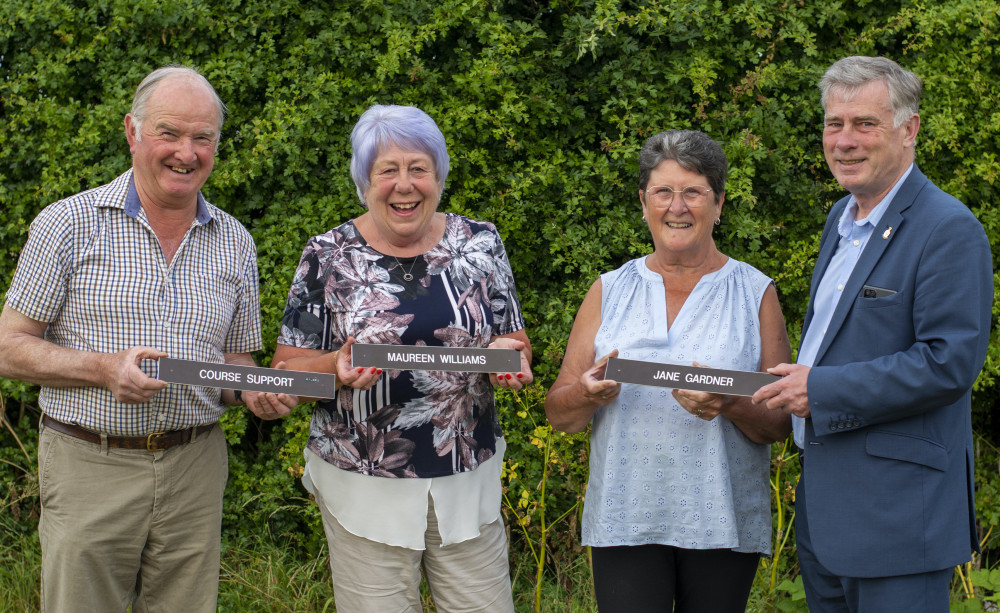 Maureen Williams and Jane Gardner presented with name plates from Richard Wrinch and Derek Davis (Picture credit: Shaun Sams)
Two village stalwarts were handed a delightful surprise at a parish council meeting last night.
Jane Gardner and Maureen Williams, who worked together at the HMS Ganges site more than 30 years ago, were presented with their old office name plates as a moment of their part of history.
The unique moment came about after Jane's eagle-eyed son Mark spotted the signs while watching an urban warrior's YouTube video of the derelict site.
Mark told Derek Davis the Ganges ward district councillor, who in turn spoke with the joint developers Wavensmere Homes and Galliard Homes whose workers set about hunting down the exact location.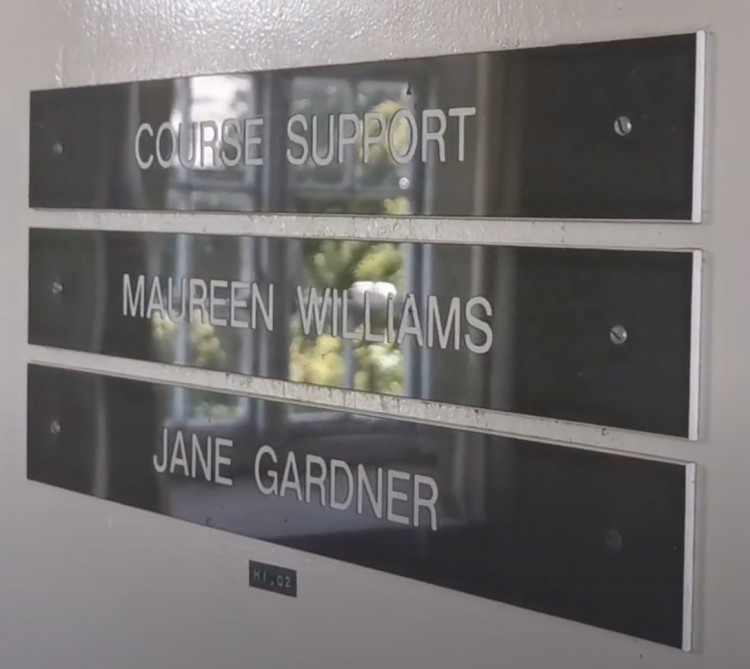 Eagle eyed Mark spotted his mum's name in video
Almost year later after months of painstaking searching, developers came up trumps and passed on the three signs to Cllr Davis so Jane and Maureen could have them as a keepsake.
The discovery was kept under wraps until last night when Mark took his mum to the parish council meeting at the village hall and Jane had no idea what was happening.
Along with Maureen, who attended the meeting as parish councillor despite it being her birthday, the long standing friends, were presented with the name plates by parish council chairman Richard Wrinch and Cllr Davis.
The pair , who both still live in Shotley, worked together as administration staff in that particular office at Ganges when it was being used as a police training centre but was closed in the summer of 1999.
"What a wonderful surprise," said Jane. "This brings back so many lovely memories,
"I loved working at Ganges and was extremely sad when the office was shut. This will go up in pride of place at home."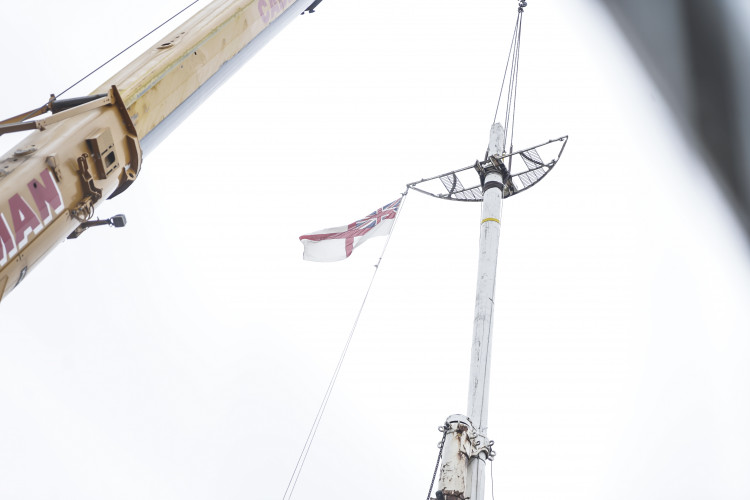 Ganges mast coming down (Picture credit: Wavensmere)
Watch the Ganges You Tube video here.
Work has started to develop the former Ganges site, now marketed as Barrelmans Point, to build 295 homes, retail outlets, residential home, community and open spaces.
The iconic Ganges mast has been removed for restoration and will be returned to form the centre point of the site.