Private Eye features plans to build next to historic Erwarton Hall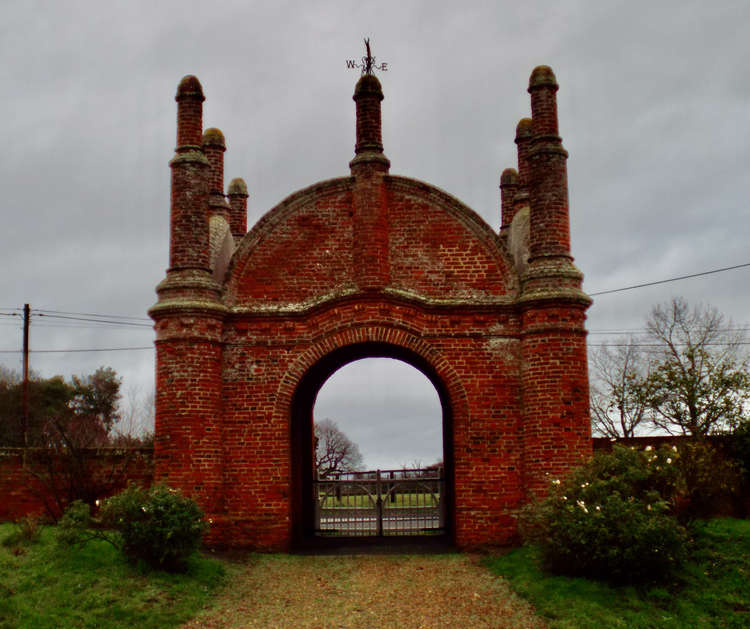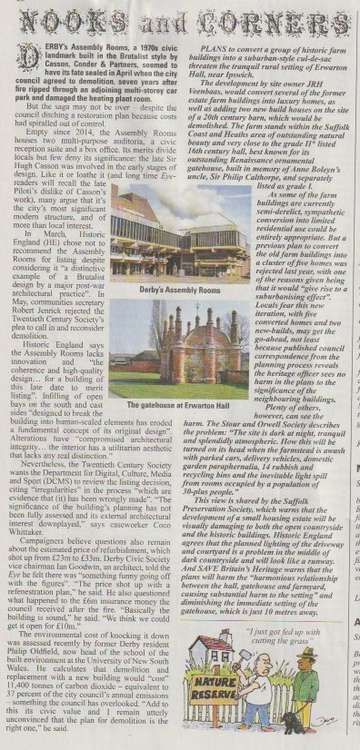 A controversial planning application in Erwarton has been featured in Private Eye's Nooks and Corners column.
The owners of former farm buildings next to Erwarton Hall and its Grade 1 listed Gatehouse are looking to build two new homes and convert barns into five more houses.
The Private Eye columnist highlighted objections from the Stour and Orwell Society, Suffolk Preservation Society and SAVE Britains Heritage, that all warn of the harm that could be caused by light spill, rubbish and recycling, in an Area of Outstanding Natural Beauty next to a hugely significant historic building and its gatehouse.
A number of high profile people have objected to the plans, including Griff Rhys Jones and former secretary of state for the environment, Lord Deben.
JRH Veenbaas have been refused permission in the past to develop the brownfield site but believe they can sympathetically convert the 20th century barns to provide more market housing and improve the look of the area.
Babergh's planners have been criticised for not conducting a site visit ahead of the committee hearing, which was meant to have been heard last week but postponed until October after the council chamber at Endeavour House was double booked.
Babergh's Ganges ward councillor for Erwarton and Shotley, Derek Davis, said: "It is an appalling decision on so many levels. This is a complex application with many facets, which I believe planning committee members will only fully understand if they visit the site.
"It is bonkers that both the applicants, main objectors, and ward member wanted a site visit yet a couple of councillors from Sudbury went against the proposal and convinced a few others to agree not to make the visit."
Go to Babergh's planning website using reference DC/20/03083 for more details on the application.