Plans revealed to expand peninsula school by more than 100 pupils and build new standalone teaching block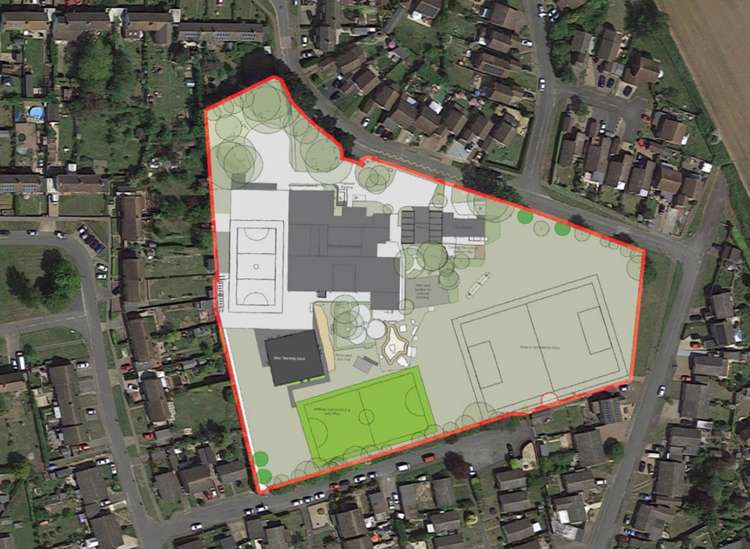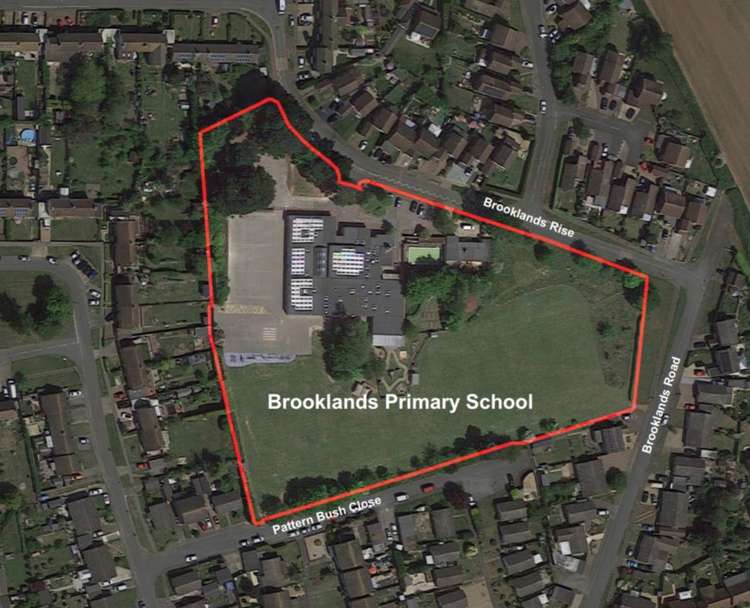 Suffolk County Council has revealed plans to build a new standalone teaching block as part of works to expand a primary school by an extra 105 pupils.
The expansion would increase the capacity of Brooklands Catholic Primary school, in Palfrey Heights, Brantham from 310 places currently, to a total of 415 places.
Proposals would also see an increase in teaching by five full time teachers from 15 to 20 with another part-timer retained, which in turn means an increase in car parking by almost double from 17 to 32 and spaces for scooters and bicycles.
The application is out for consultation and county council has asked that all responses are passed on to them by Babergh planners.
To support the expansion of the school it is also proposed to provide a new artificial turf pitch, which would help mitigate the lost area of soft play where the new building is proposed. This will allow the use of the playing fields for a greater proportion of the year.
A design and access statement by Concertus Design and Property Consultants, points out that the expansion plans will be carried in two stages.
The first will involve internal alterations to make better use of the existing accommodation, though the reversion of a former classroom from an ancillary teaching area back to a full classroom and the removal of an internal draft lobby, creating a new flexible work room.
Other minor alterations will allow for improvements to privacy to the head teacher's office and new link doors between two existing classrooms to allow flexible teaching options.
A new draft lobby will be added to the south playground entrance. These works are permitted development with regards to the planning system.
The new classroom described above has been allowed for in the calculations for additional parking used in this application as it provides some of the teaching space for the increased capacity of the school.
The proposed works covered by this application includes:
New standalone teaching block, consisting of 3 new classrooms, studio space, group room,
WCs and ancillary spaces.
Demolition of the redundant open air swimming pool and changing sheds.
New artificial turf pitch
Additional car parking to serve increased school intake in line with Suffolk Guidance for
Parking - Technical Guidance, Third Edition.
Additional cycle and scooter parking to serve increased school intake in line with Suffolk
Guidance for Parking - Technical Guidance, Third Edition.
Additional hard informal play areas.
Paving external area for open air teaching.
Go to Babergh's planning page here to make your comments using reference: DC/21/03928