People flock to Shotley peninsula as world's largest container ship arrives at Port of Felixstowe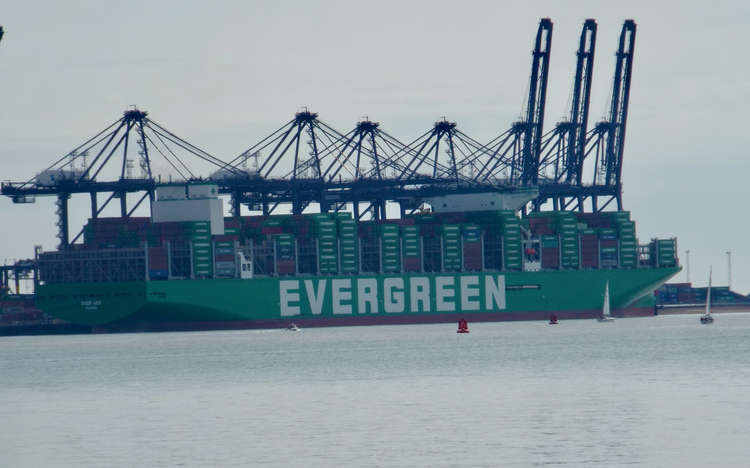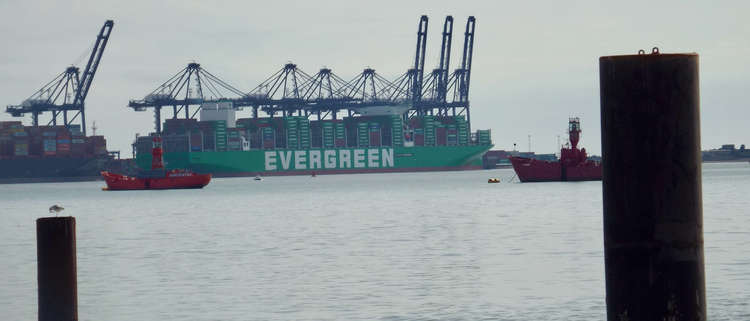 Hundreds of people turned out to see the world's largest container ship dock in Felixstowe today.
The Ever Ace, which has a deck the equivalent size of four football pitches, cost around £125million for South Korea-based Samsung Heavy Industries to build.
People watched her arrival from vantage points at the Shotley marina, the seafront, and from the main road and Marsh Lane, in Shotley gate.
Others viewed her from Harwich and Felixstowe.
She is one of the Evergreen Marine Corp's fleet has taken the title of largest ship from the HMM Algeciras by a mere 28 extra containers, and has a capacity 23,992 TUIs.
Ever Ace arrived from Rotterdam and her next port of call will be Hamburg after Felixstowe dockers have unloaded some of her current cargo, and then added more.
Ever Ace can carry up to 3,000 more 20-foot containers than Ever Given, the Evergreen-operated ship that blocked the Suez Canal earlier this year, and arrived into Felixstowe last week some four months late than originally expected.
Like the Ever Given, the mega carrier will also be operating on shipping routes between Asia and Northern Europe and will be back in Felixstowe again in November.
Peninsula drone pilot Luke Macaulay filmed her arrival this morning for the BBC and his footage was due to air on the Look East news this evening.