Brantham boss voices frustration as Imps crash out of FA Vase

Rauf Kabangu gets ball in the net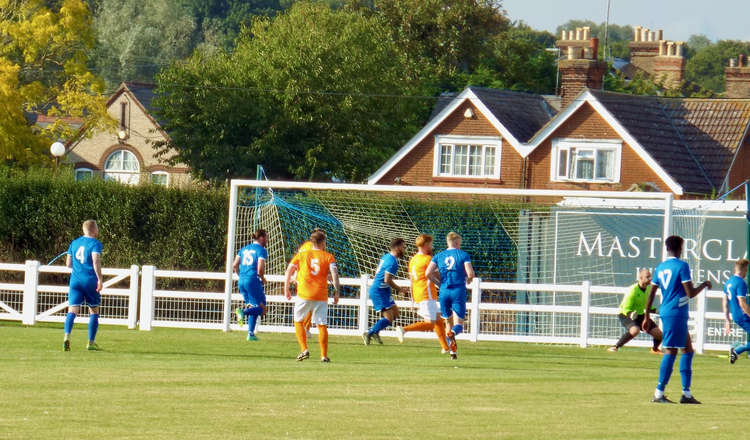 Two goals from Jaffas dumps Imps out of Vase


Rauf Kabangu rounds the keeper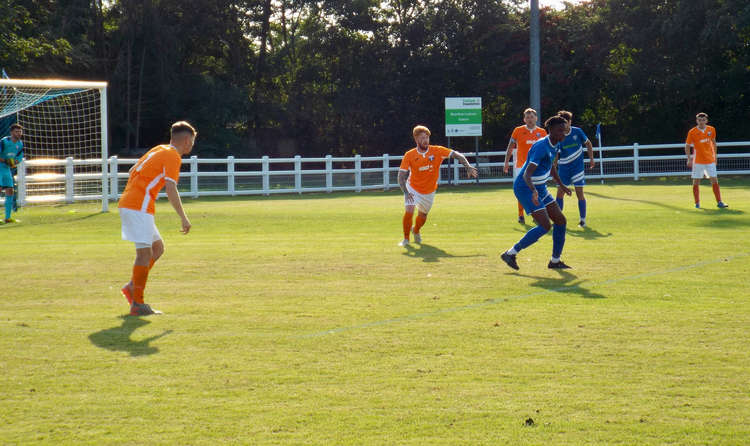 Substitute Auguste Koute probed
When you are leaking goals and lacking confidence in front of goal you know it is going to be an uphill battle.
That was the case as Brantham Athletic crashed out of the FA Vase to a 2-1 home defeat by lower level Holland FC leaving boss Michael Brothers frustrated became he could see it coming.
"It is frustrating because we knew what the game was going to be like and it went exactly like that," said Brothers. "We knew they were good at set pieces, good in the air, and physical, because that is the way they play.
"We just invited it on and I knew we were not gong to get back into it. If you don't shoot, you don't score
"It is has been building over the past few weeks - we just have not been good enough and this just summed it up. We can't keep a clean sheets and we don't look like scoring
"We could not break them down, we are lacking in confidence going forward and we are leaking goals so it is not a good combination."
With top scorer Matty Hayden leaving for Heybridge Swifts last week, Brothers is concerned at where the goals are going to come from as the Imps lacked bite against their Division One South opponents.
Brantham bossed the early stages, with Rauf Kabangu rounding the keeper to net, but it was ruled offside and the Essex side's number one was barely troubled again all game. Two second half goals from the Jaffas, who also hit a post, left Brantham struggling, and it could have been worse if it were not from a series of good saves by Andrew Plummer and that also concerned Brothers. He said: "Plummer makes two or tree good saves every game but I don't expect him to be under that much pressure. "It is not an excuse, but we are changing it every week with injuries, availability I still like to think we we can wn games like that but perhaps they are proving they are not up to it." Louis Bloom netted late on to set up a hopeful finish but the Essex side defended with focus and determination and Brantham were not able to find away through, despite some threatening work from substitute Auguste Koute. With a trip to Walsham in the league on Tuesday, there is no time to dwell and Brothers is keen t fin the solution within the current squad. He said: "We will keep plugging away and hope it turns around. We will work hard in training "I don't want to recruit but we are lacking goals. Matty got us six and without those we would not be where we are so we need to find someone else who can get us those gaols either within the club, our some very locally. Someone has to get those goals for us."
*Scroll right on top image for more pictures.