Peninsula picture of the week: Cormorants and cranes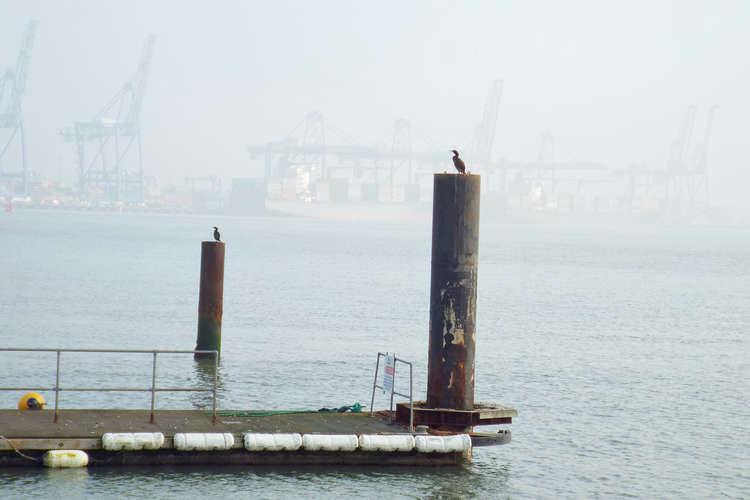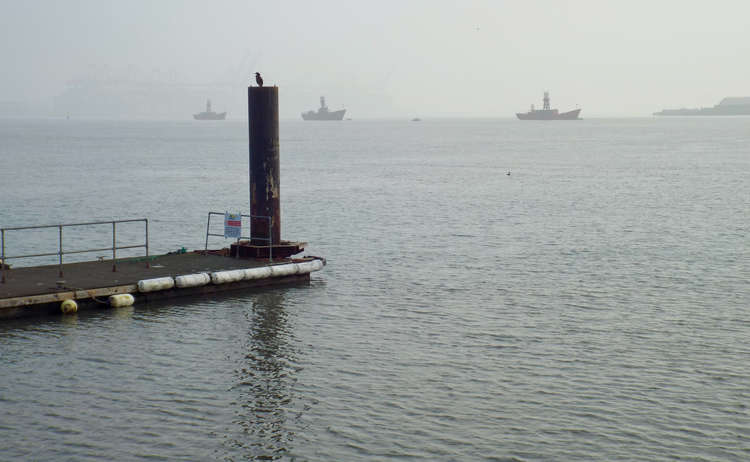 These two cormorants were snapped by Nub News reader Jess Barnard who was out walking her dog on Saturday by the Shotley marina.
Jess was struck by the serene image and said: "They looked so content and with the background of the fog with the light ships and cranes, just made it all the more atmospheric."
The numbers of cormorants appearing along the river Stour appear to be growing as more pairs of the fishing birds take roost nearby.
They can often be seen perched on the warning triangle just offshore by the road to the marina, and also at the end of Admiralty Pier, where the new houses by been built.
Oystercatchers, avocets, egrets, plovers along with many other birds can be found along the riverbanks and among the marshes.
Be like Jess and send in your favourite photo(s) from the Shotley peninsula with a few words to go with it (them) either by uploading them direct via the black Nub It button, which you will find on the home page.
Or to the editor: [email protected]
And it doesn't just have to be birds.