Lee Adams' family thank well-wishers as Hornets hold minute's applause for loved and respected coach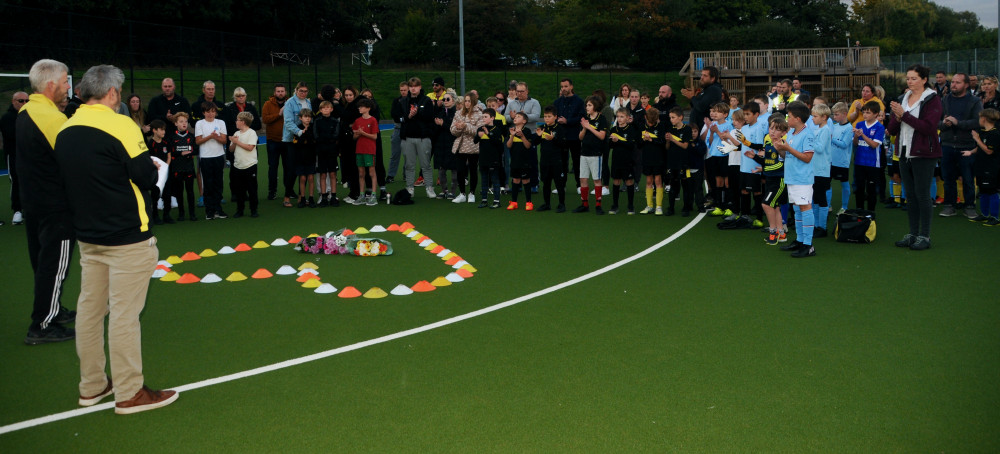 Emotional minute of applause for Lee Adams at Holbrook Hornets (©NubNews)
A moving minute's applause was this evening held for Lee Adams led by his family and the team he coached at Holbrook Hornets.
Both training sessions were preceded by the tribute, while the training pitch at RHS' all weather facility usually used by the Lee's under 11s was set aside for a heart formed of small football cones with flowers and pictures of the popular coach.
Hornets club chairman Paul Moore made a short speech paying tribute to Lee before the emotional minute's applause.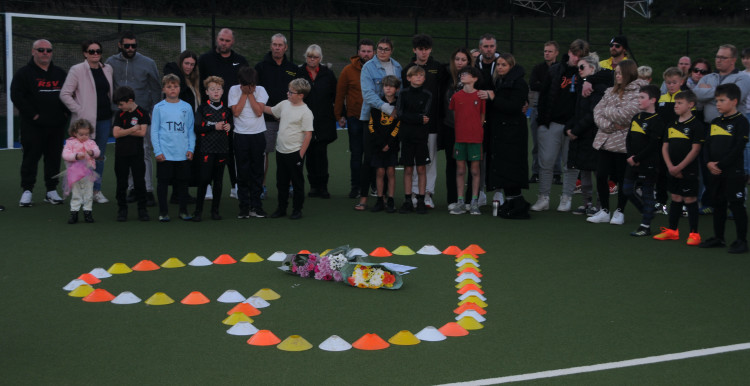 Respectful and sorrowful (©NubNews)
Brother Ste Adams spoke on behalf of his family when he told Nub News how grateful they were for the love, respect and support shown by thousands of people for his brother Lee.
Supported by wife Sarah and daughter Morgan Ste said: "This is obviously a really difficult time for everyone but the tributes that have flowed in have been comforting and welcomed.
"We, as a family, have read every single one and we are immensely grateful to everyone that have said such wonderful things about Lee."
A Just Giving page has been set up to help Lee's wife Cassie, who is three month's pregnant with his baby, and their children to raise £10,000 to ease the financial burden following Lee's sudden and unexpected death, especially after they had not long moved into a new house.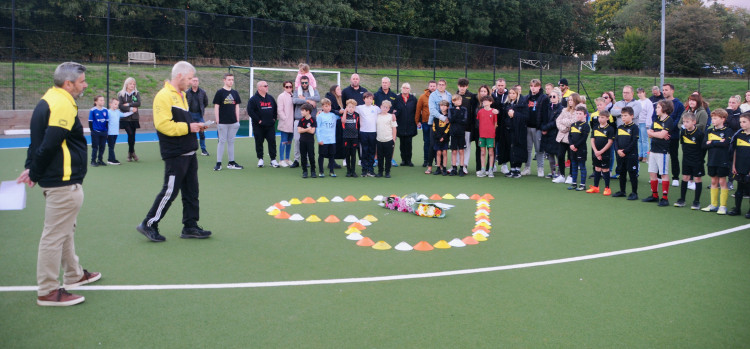 Hornets chairman Paul Moore (©NubNews)
Paul Moore, along with club secretary Amanda, organised the tribute to Lee and he spoke of his contribution to the club.
They said: "Lee was just the loveliest, calmest, knowledgable coach and person.
"He was brilliant with the kids, the parents, other managers and on the committee.
"Nothing seemed to phase him, whatever he needed to learn he did, he was just unflappable,
"This has been a huge shock to not just the club, but the whole community.
"Many of us are still in shock and tonight has been difficult for some because it is the realisation of what has happened.
"It is amazing that his family are also here but that is because they are such a lovely family, and as family whole we want to support them as mich as we can."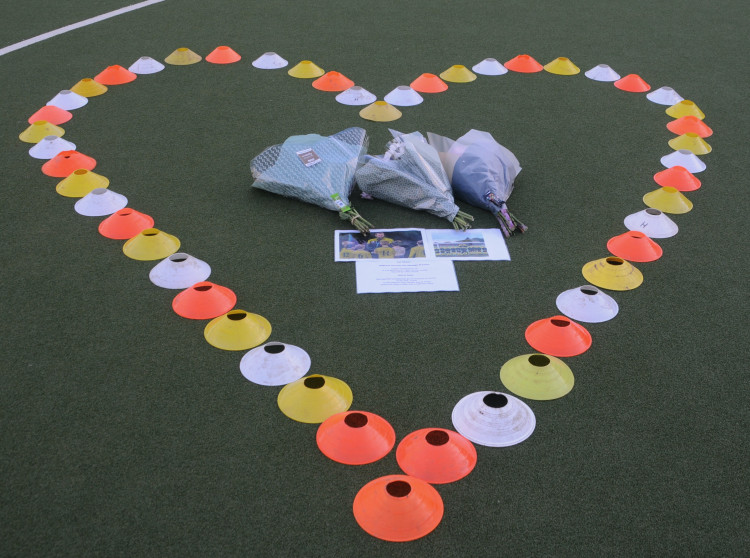 Meanwhile, two of Lee's brothers Ste and Paul will play a cameo role for Shotley Rangers on Sunday when their league match against Martlesham Old Boys, which kicks off at 10.30am, will also be used to honour Lee.
A minute's silence will be he'd before the match and The Rose will be open all afternoon to help the fundraising.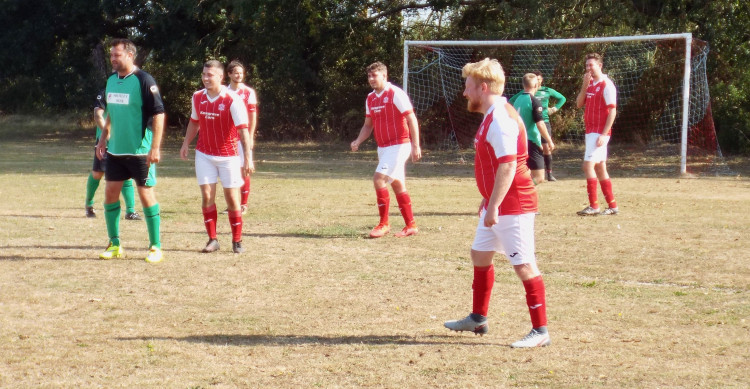 Everyone is welcome to support the Adams' family in their grief and come to the game.
A message on the Just Giving page concluded: "Please help us to offer this financial peace of mind, to Cassie, Issy, Jayden, Levi, and Casey, who will meet life without their Dad, and Cassie, her best friend, her soulmate, and Husband."
Lee Adams' family Just Giving page here...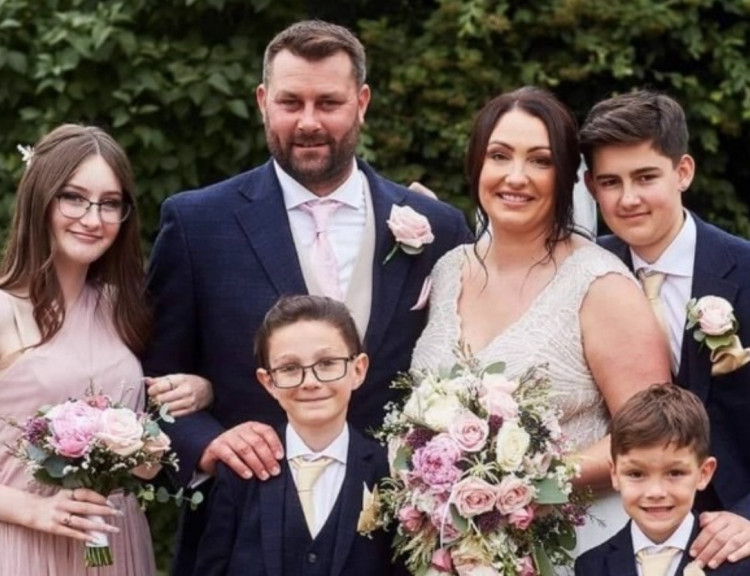 Lee Adams with wife Cassie and children Issie, Jayden, Levi and Casey