Phasing changes will see work on Ganges mast and parade ground in Shotley brought forward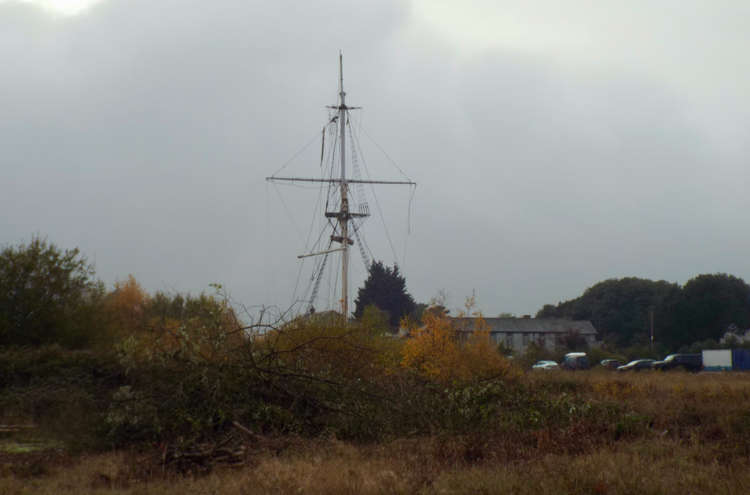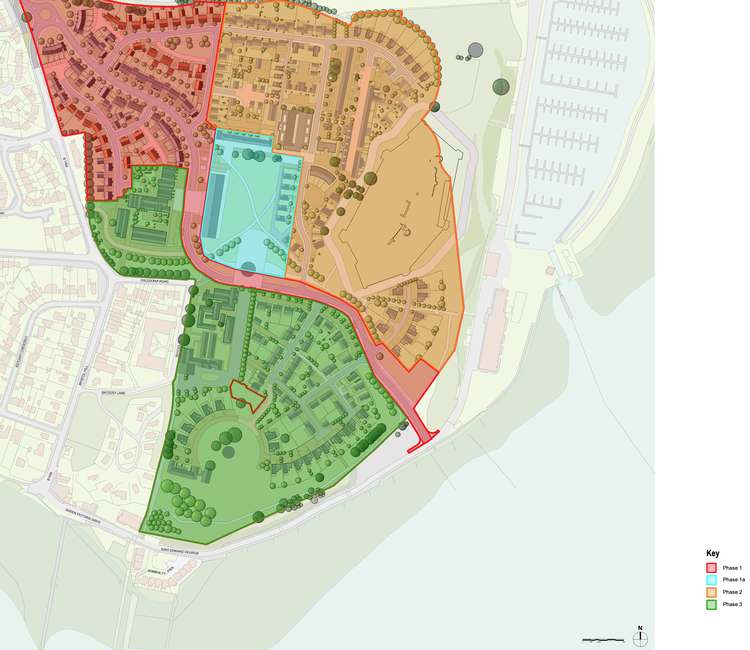 Work is set to start on the long-awaited development at the former HMS Ganges training site, after a re-phasing amendment was approved by planners.
Developers now aim to bring forward the renovation of the iconic HMS Ganges mast, Nelson Hall and the parade ground as part of the first phase to build new homes on the site, instead of waiting until 113 houses were built, as originally agreed.
Haylink, along with partners Galliard Homes and Wavensmere, have been given the go ahead by Babergh to start the first phase, with work due to start building the new houses in January.
The non-material amendment was approved, which will also allow heritage buildings and community and /commercial uses are delivered in the earlier phases of the development.
The amendment to the proposed strategic layout to phase one will enable a better defined entrance to the site and wider, tree-lined internal road to be delivered, along with localised and minor re-sizing and re-positioning of dwellings.
Clearance work has stepped up and construction plant and equipment is due to arrive on the site in Shotley Gate over the next few weeks.
Te first phase includes the start of the spine road through to the marina, and building homes on the newly built, and named Marsh Walk, Cordelia Street and Minotaur Street.
A Haylink spokesperson said in the application: "Having secured Wavensmere Homes as development partner, it is now Haylink's intention to expedite construction of the approved scheme and deliver the long-awaited benefits to the local community.
"A detailed review of the consented development has highlighted several areas of detail that need to be updated to reflect current market, design and phasing requirements. These changes relate to the size, detailed design and positioning of the consented dwellings.
"No change is made to the provision of open space, amenity space, conservation/re-use of heritage assets or non-residential buildings. There is also no change to the number of dwellings being provided."
Permission was granted in 2015 for the former Royal Navy Training Establishment to be developed with 285 homes, a nursing home, hotel, clinic, retail units and workshops.
*The names Minotaur and Cordelia come from the ships that supplies two sections of the stone frigate HMS Ganges' mast.
*Send us your views and comments to the editor [email protected], or by letter via the black Nub It button on the home page here, or via our Facebook page here...