UPDATED: Determined bridesmaids make quick dash on foot after collision blocks main peninsula road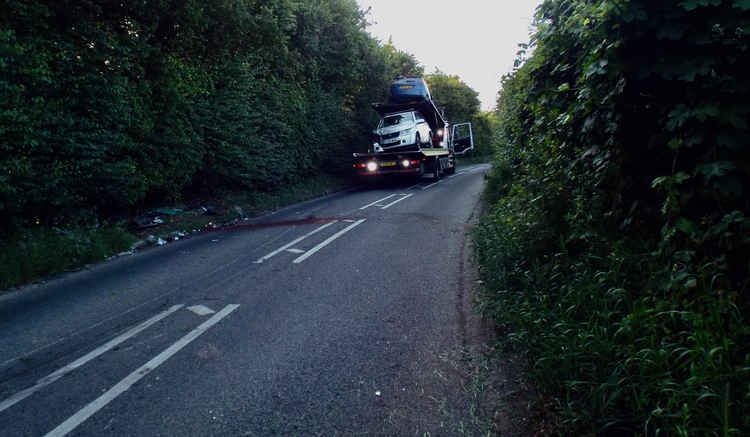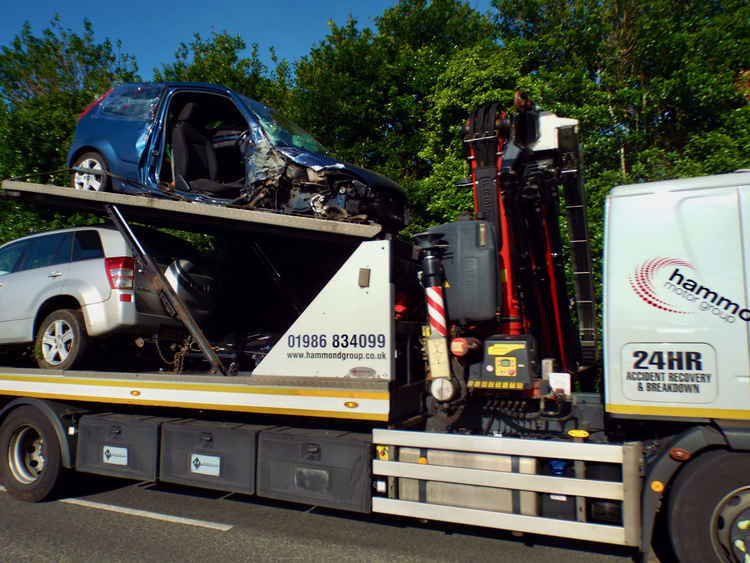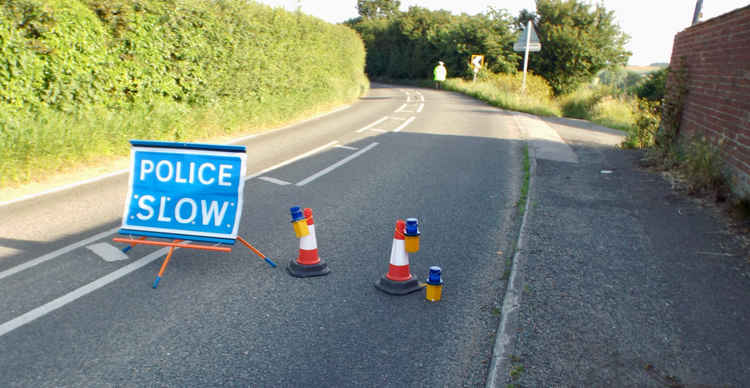 UPDATED:
Two bridesmaids were among scores of motorists stranded after a car crash blocked the only road in and out of Shotley this morning.
Undeterred, the dynamic duo Rose and Rebecca left their car in Shotley Gate and hot-footed to Kingsland, to ensure the bride was ready for her big day.
Fortunately, happy couple Libby and Tom, were able to get to their ceremony on time and enjoy their big day in the sunshine.
Meanwhile, Police, firefighters and the East Anglian Air Ambulance were all called to the scene of the crash involving a blue Ford and a Suzuki Vitara on the B1456 near Shotley just before 3.40am.
A woman driver was cut from the Ford Fiesta but was not seriously hurt.
a 50-year-old woman was arrested following the accident which blocked the main road between Over Hall Farm and Mount Pleasant for nearly an hour, before the road was re-opened at 7.15am today.
Dozens of motorists on both sides of the road waited patiently as a Hammonds Recovery vehicle cleared the road and a police officer swept the debris away.
*Scroll right on top picture for more images
Don't miss a story or event - sign up now to the weekly newsletter for free.