Delight as nine new council homes completed in Brantham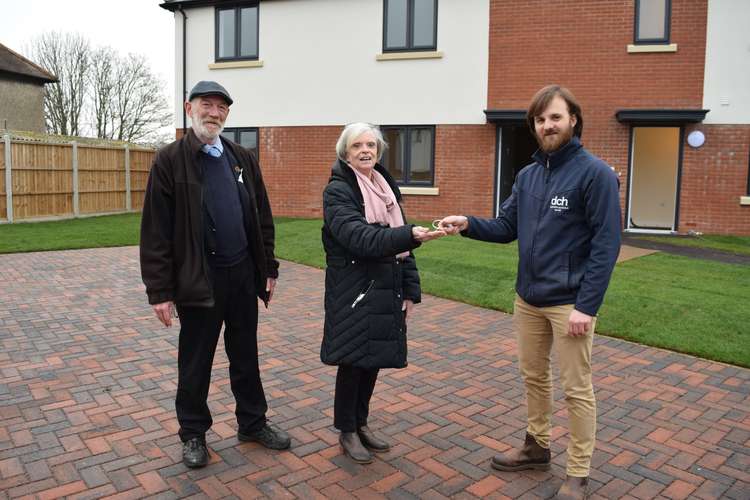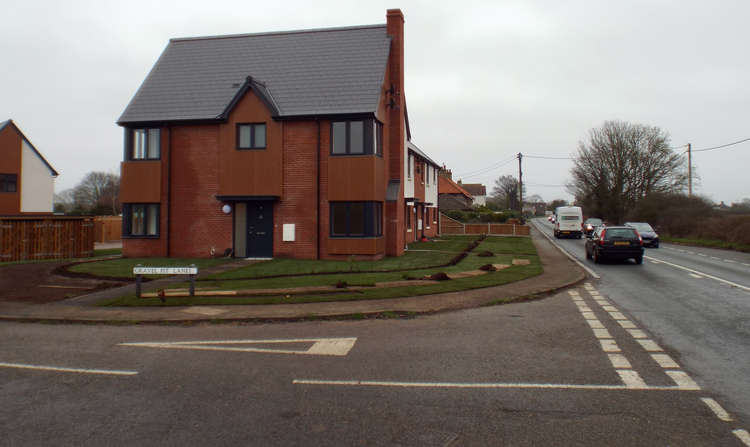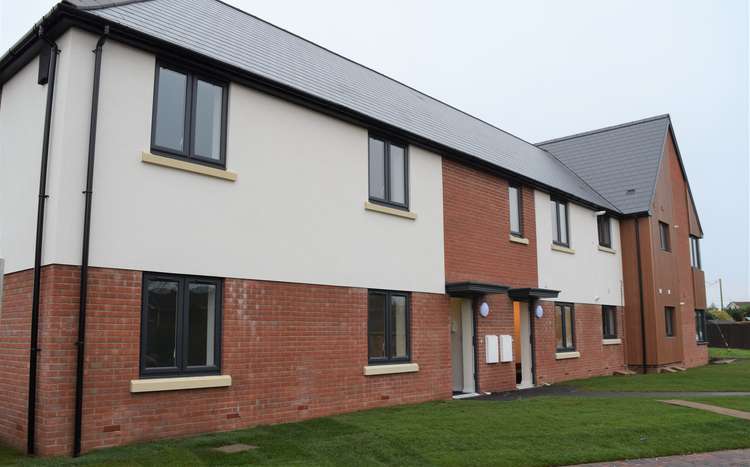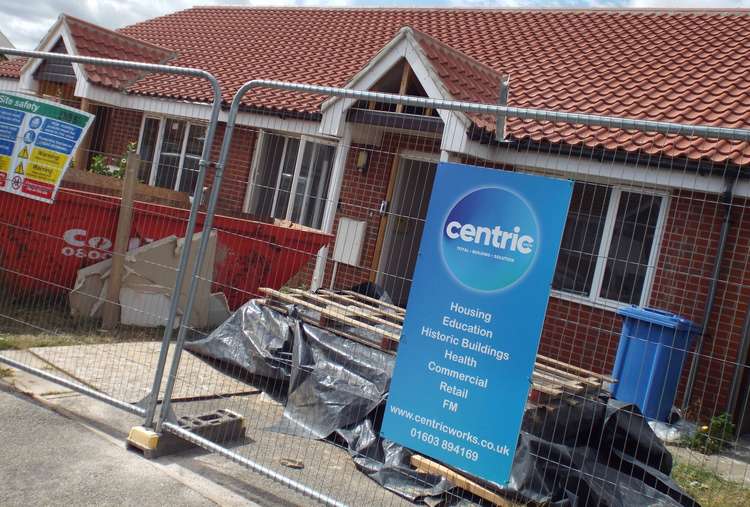 The keys to a new social housing development in Brantham were handed over to Babergh this week, with doors opening to residents later this month.
The council received the keys to the nine new-build social housing homes in Brantham this week from contractors DCH construction – the latest in more than 102 new properties that the council has invested in over the past 12 months to help low-income households into homes of their own.
Alastair McCraw, Brantham ward councillor and Jan Osborne, housing cabinet member were on hand to receive the keys from Michael Porter, DCH construction contracts manager.
This development, made up of three two-bedroom homes and six one bed flats, has been built on a repurposed council site.
The council demolished two out-dated council houses, that had been vacant for a number of years to build nine modern homes, as part of the council's multi-million-pound investment in council housing across the district.
Three of the new homes will be allocated to households with a connection to the parish to support the local community.
"I've always stated that councils should be looking for schemes like this, so I'm encouraged." said Cllr McCraw. "These are the first new affordable properties in Brantham for more than 10 years.
"More should follow from the commercial schemes underway. I'd encourage people to register and bid on the Gateway for Homechoice website on a regular basis."
It is the second successful council competition on the Shotley peninsula inside five months, with eight new bungalows built from three old houses at Quensland in Shotley occupied by villagers in September.
Cllr Jan Osborne, Babergh cabinet member for housing, said of the Brantham builds: "It's fantastic that we have been able to make use of the land in this way. Creating nine high quality homes on this site is a great use of space.
"This latest development not only increases our social housing provision but also offers the additional benefit of residents with a local connection to the area being able to remain in their established community of family and friends.
"I wish all our future tenants security and happiness in their new homes."
During 2021 the council built 102 new social or affordable homes - adding to its housing stock of more than 3,400 council homes and making 25 available to buy as shared ownership homes – helping low-income house-hunters onto the first rung of the property ladder.
As part of the multi-million-pound investment in housing the council has supported the development of several key development across the district, including:
Queensland, Shotley (council owned site) – eight social rent homes
Angel Court, Hadleigh (council owned site) - 12 shared ownership, three affordable and six social rent homes
Wolsey Grange, Sproughton (S106 acquisition from Taylor Wimpey Homes) - 23 affordable rent homes and six shared ownership
Land off Mackenzie Place, Cockfield (council owned site) - three affordable rent homes.
Bantocks Road, Great Waldingfield (S106 acquisition) - eight affordable rent and three shared ownership homes.