Boat owner left red faced after car goes for a dip in Shotley marina.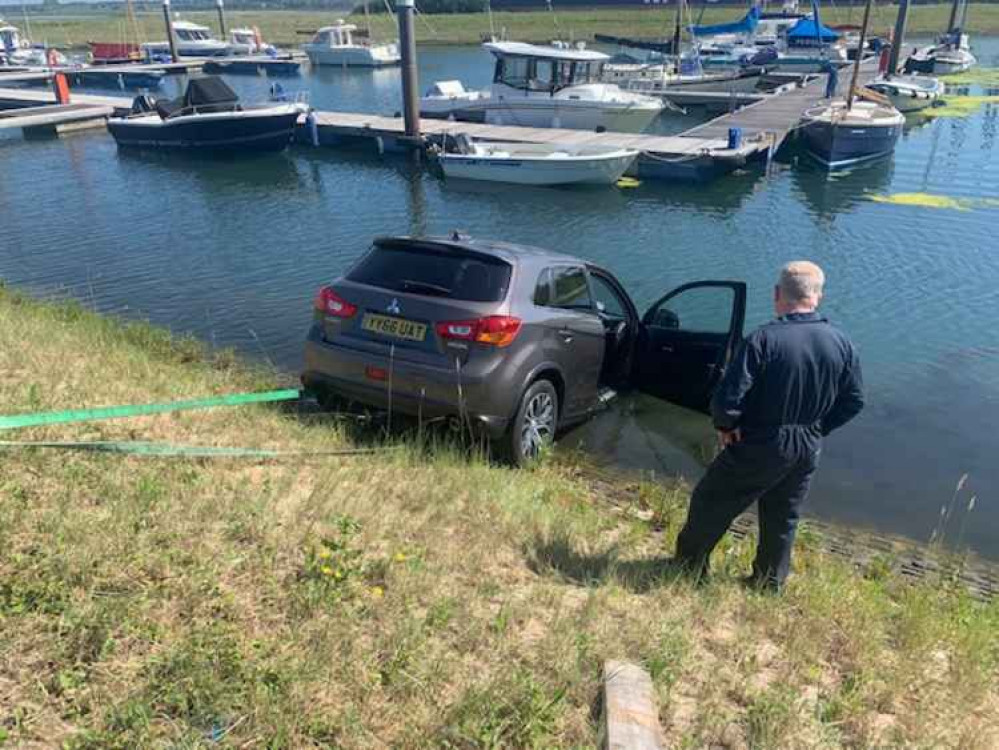 A boat owner was left red faced after his CAR went floating off in the water at Shotley marina.
The unnamed motorist forgot to put the handbrake on his brown Mitsubishi and the car rolled down the bank and into the marina.
Boatyard staff recovered the vehicle, which sank to window height and is understood to be wrote off. One marina worker stripped down to his underwear before going in and nudged the car back towards shore, where strops were placed around the vehicle and pulled it to safety.
No-one was in the car at the time and apart from the embarrassment, there were no injuries.
A marina spokesman joked: "We did consider charging him for launching fees, mooring costs, and then for the salvage, but we thought the poor guy had suffered enough."