Best places to see Women's Tour, parking info and rolling road block times on the peninsula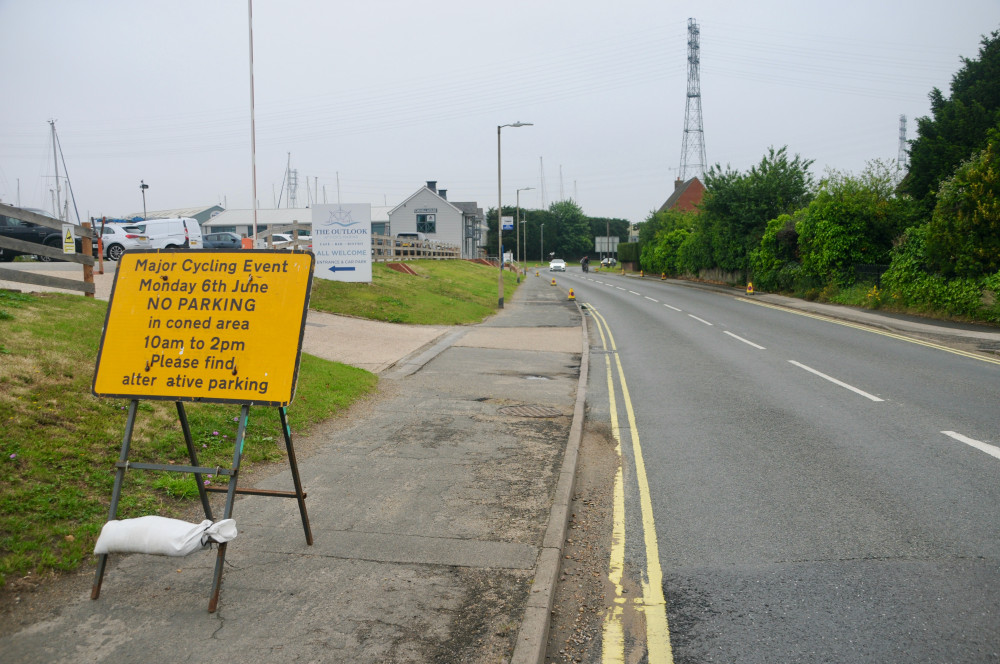 Parking restriction in place from noon for 90 minutes (Picture credit: Peninsula Nub News)
A rolling road block will keep disruption to vehicle users to an absolute minimum as the world's leading women's cyclists whizz through the southern part of the Shotley peninsula tomorrow.
Despite false rumours and misinformation flying around, the road will not be closed for long periods as a rolling road block will take place.
Police will close off junctions, for example on the A137 between Cattawade and the Brantham Bull where riders will turn off the go through Stutton and Holbrook and at intervals before it reaches the Freston junction.
Ditto as the tour goes down Freston Hill, along the Strand and then up Bourne Hill.
The tour will slip off the A137 ay Tattingstone, and then turn left over the Alton Water reservoir at Lemon's Hill.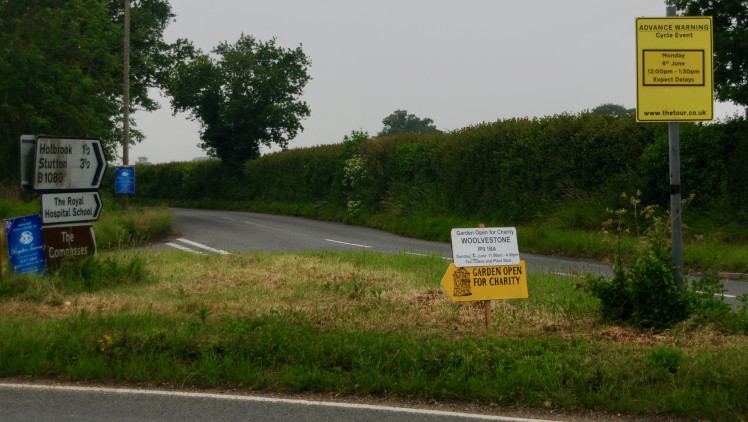 Police will cordon off junctions only when cyclists are approaching (Picture credit: Peninsula Nub News)
Some parking restriction will be in place which have already been coned off but will only take effect between 10am and 2pm at the latest.
Full Route map and details here...
Where to watch the race
Although many pubs along the route will be closed as usual on a Monday as the women take part in the first stage of the tour, between Colchester and Bury St Edmunds, the Outlook at Fox's marina will be open for teas, coffees, cake and something stronger all through the day..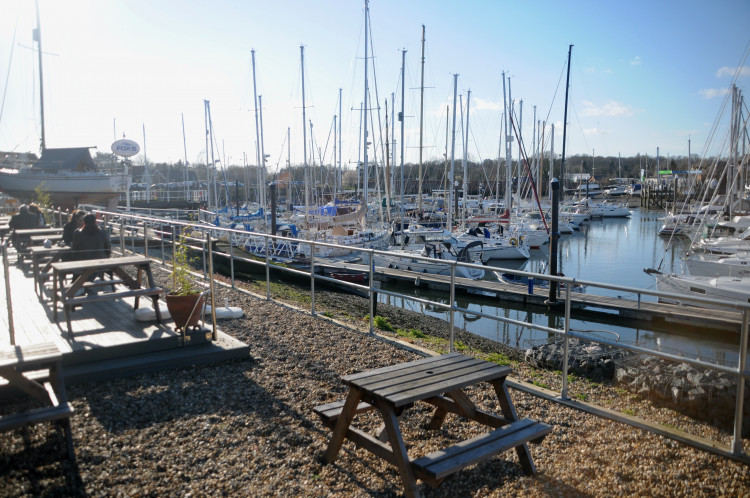 Watch the race from in front of The Outlook, Wherstead (Picture credit: Peninsula Nub News)
The Wheatsheaf at Tattingstone Heath is opening especially for spectators between 12noon and 2pm and offers a fine range of real ales from local breweries as well as lighter refreshments.
Also in Tattingstone the White Horse is opening and offers a good view as it heads towards the church.
The riders will tackle the Queen of the Mountains at Brantham Hill and sprint on the long straight in front of the Royal Hospital School.
Seeing the racers hurl down Freston Hill and then along the Strand will also be a sight worth seeing.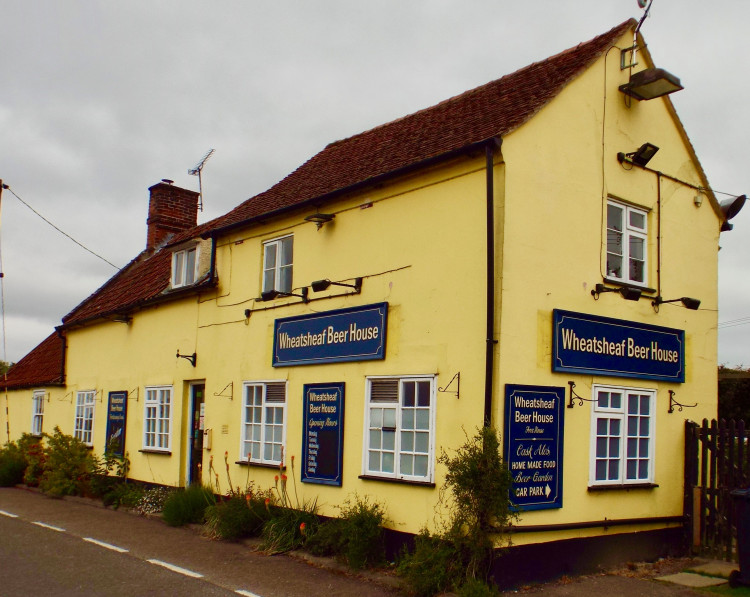 The Wheatsheaf Beer House offer tremendous views (Picture credit: Peninsula Nub News)