Alastair McCraw's latest report to Brantham ward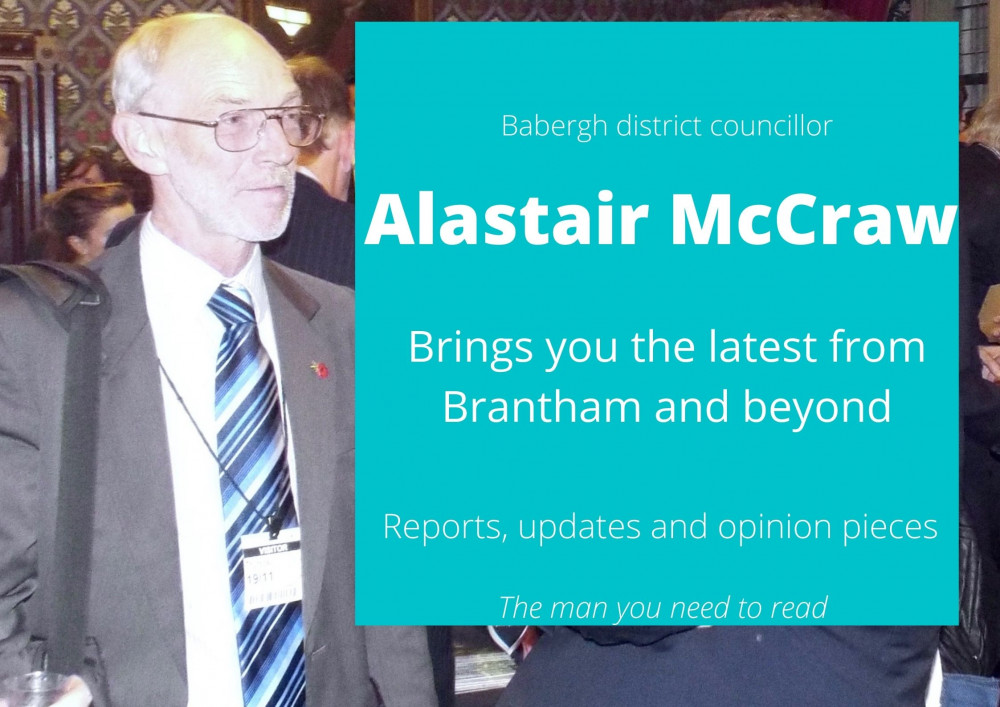 PORTFOLIO
Over my years at Babergh, I've tried to use these monthly reports to inform you of relevant information you need and where to find more.
That's quite normal as these things go, but I also strongly believe that councils should be able to explain their structure and working. Government is poorly understood, at all levels. I don't think it should be. So, no list this month.
Take the various portfolios of our Cabinet. Babergh has eight reflecting the different directorates within the Council. Housing, Planning, Finance (and Assets and Investments), Environment, Communities and Economic Growth are all obvious. Climate Change, Biodiversity & Sustainable Travel speaks to a rising awareness of the importance of a long-neglected area in our District and the world. My own portfolio, Customers, Digital Transformation and Improvement, is a mouthful that needs breaking down a bit.
The job at hand provides our front of house response on the 0300 123 4000 number. The options might take you to an individual department but backing that up is our call centre who can help with all enquiries. Having worked in a call centre at one time, I can say it's no easy job. It requires a specific skill set. We have a target of answering calls in 1 minute and 45 seconds. That is incredibly tight if you consider how long you would wait for insurance companies, energy providers, doctors, and everybody else on phone lines. I've been pleased to get a response within 20 minutes sometimes.
Amazingly, there are days where we reach that 1minute 45 second average, but recently it's been getting up to 4 and 5 minutes. We're not happy about that and have taken on new staff. Training people to be able to deal with all the services provided takes about 12 weeks. The experienced people doing the training are therefore taken away from answering calls themselves.
We also run the Customer Access points at Shotley, Sudbury and Hadleigh libraries. The level of this service is monitored and reflects the demand we get.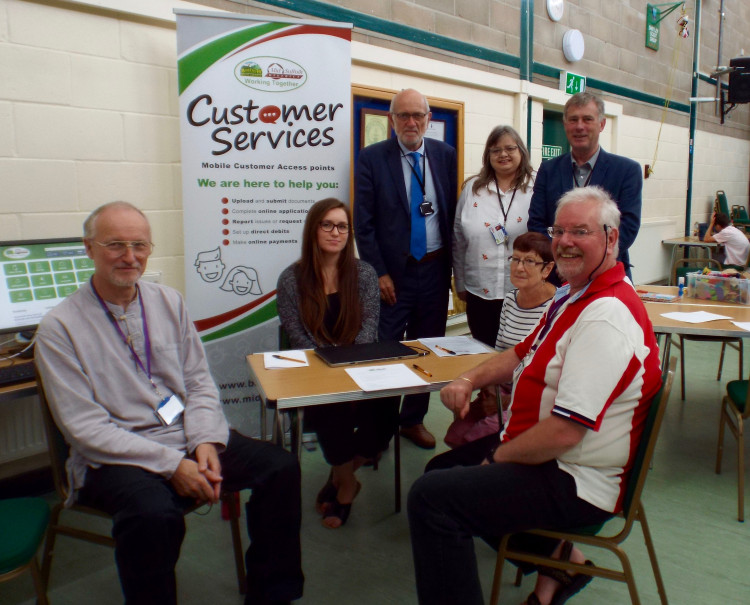 Another area is handling the performance measurement and reporting for all Council activities. We co-ordinate the quarterly reports and ensure a consistent structure. It's joining things together. For a similar reason, we've recently taken on the job of handling Risk management across the Council. Everything is assessed for risk, but risk must be measured to a sensible standard. It's about finding what is acceptable and how to keep it so.
Our digital systems need improving, so we've been working on a new platform for our website, and on easier payment services. Already we have some chatbot function for an increasing range of services, waste being the most obvious. A shame that some people just ask silly questions, but there you go. The new platform is already tried and tested by other similar councils, and we have both good value and access to their experience. It's developing as a teamwork approach between the provider and all the customers. Please watch this space and be ready to give us feedback. Achieving any transformation is going to be a two-way process. Be kind, though.
We know that not everybody is digital, but the vast majority have access. Smartphones are now computers. We can provide for those with no access to a phone (?) or the internet. Nobody needs to be excluded. Just ask.
I can tell you so much more, but direct those interested to the front page of our website. There's a lot of useful stuff going on. I'll add that I have some Locality Budget money to help fund village groups and projects. Not a fortune, but not nothing. Contact me, please.
Gov.uk. / Babergh.gov.uk. / 0300 123 4000 / Suffolk.gov.uk/ tendringdc.gov.uk
If you need to tell me anything important, please just phone or email me. Or if you should spot any of my bike stable, come over and say hello. Christmas greetings will be in the January edition (usually out early). Take them as read and said.
Alastair McCraw. 07812 564188 or 07548 154296 [email protected]uk
Facebook: Alastair McCraw, Independent Councillor