Up Close: With boss Attila as top peninsula bar restaurant celebrates birthday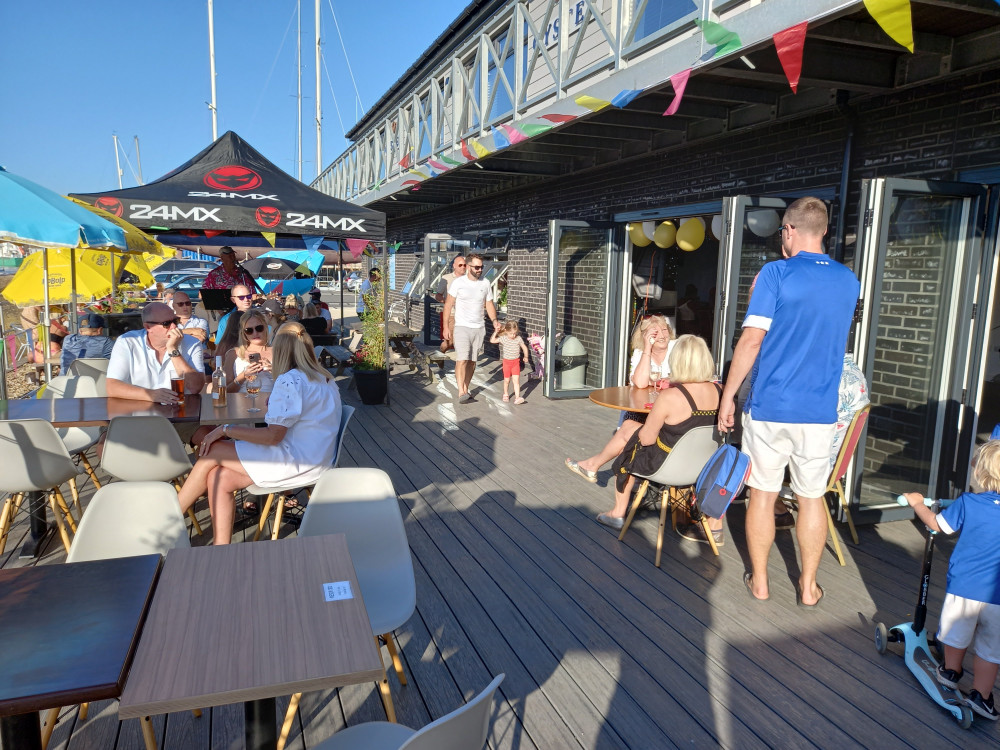 Party time at the Outlook (Picture credit: Peninsula Nub News)
As The Outlook at Fox's Marina marks its second birthday, we get Up Close with general manager Attila Barkanyi who talks Latin dancing, terriers, Kew Garden and why attention to detail matters so much.
It is party time at The Outlook and celebrations are already in full swing.
Although they are marking their second year in earnest tomorrow (Saturday) with live music and more for their official birthday, last night their popular monthly quiz went down well, and this afternoon there is a Tapas menu and cocktails.
For general manger Attila Barkanyi is is about celebrating the progress made by the marina bar, restaurant, and now coffee and cake cafe Carly's, set on a wonderful marina terrace at Fox's in Wherstead.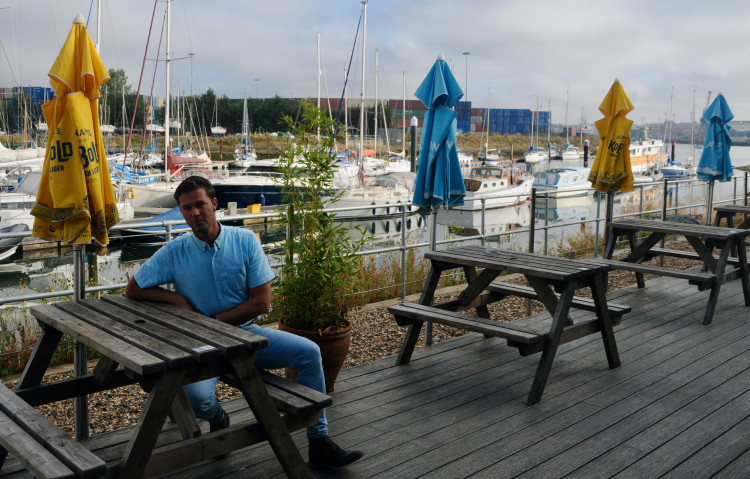 The Outlook is in a stunning location (Picture credit: Peninsula Nub News)
After a first year disrupted by the pandemic and lockdowns, with twins Charlotte and Sarah Dautzenberg managing the initial change from a members only yacht club, to a fully inclusive restaurant bar, Attila has taken on the challenge to establish The Outlook as a popular destination on the stunning Shotley peninsula.
A former European Championships winning Latin American dancer, Attila has built a reputation in the UK as a top general manager and after a spell at Kew Gardens, he took over at The Outlook following a stint at Stonham Barns up for a new challenge.
"I have enjoyed the challenges we faced in London every day, and I'm enjoying this challenge at The Outlook.
"The main challenge here has been to get across that we are now a fully functional restaurant that welcomes everyone."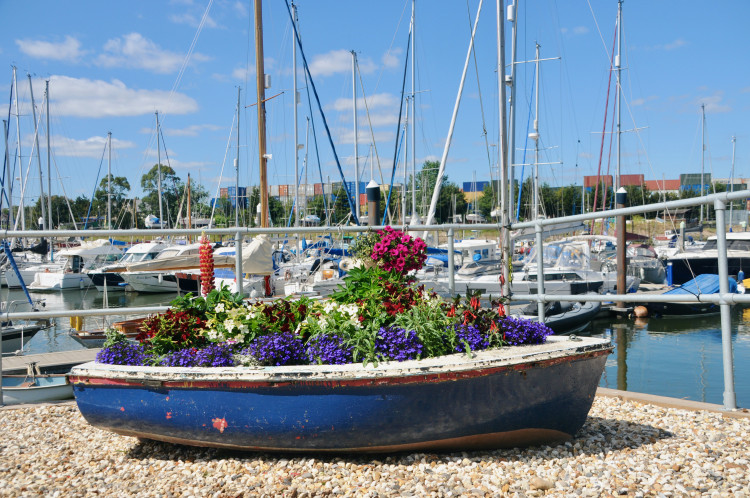 Accepting the transformation meant The Outlook was now open to the public may have been difficult for members at first but Attila is confident that acceptance seems to have been fully embraced.
"More and more are coming in to use us and that is good to see," he said.
Despite the large signs outside Fox's Marina, its discreet location can make finding The Outlook an adventure, but it is well worth making the effort, and visiting once, virtually everyone returns.
"Charlotte and Sarah did a great job," said Attila. "We were growing so quick the owners asked me to come in and we have been able to step up another level."
Attila, originally from Budapest, knows a good spot when he sees one.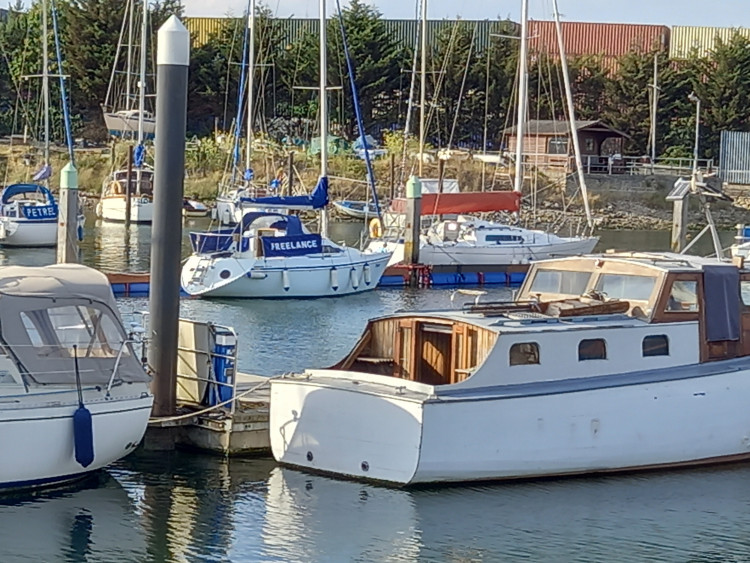 Sit on the terrace overlooking yachts (Picture credit: Peninsula Nub News)
He said: "The Outlook benefits from being in a peaceful, quite lovely location, away from the main road but close enough to get to easily.
"It is perfect place for enjoying a quiet drink where you can sit outside and not realise we are close to a main road."
Although popular with walkers, its ample parking makes it an ideal party location as well for those looking to hold functions but its daily offerings of breakfast, lunches and dinner are becoming increasingly popular as work spreads.
Attila added: "We have also changed out head chef, who came in pretty much the same time as me last November.
"We have introduced a new menu. We use only fresh ingredients and many dishes are home made."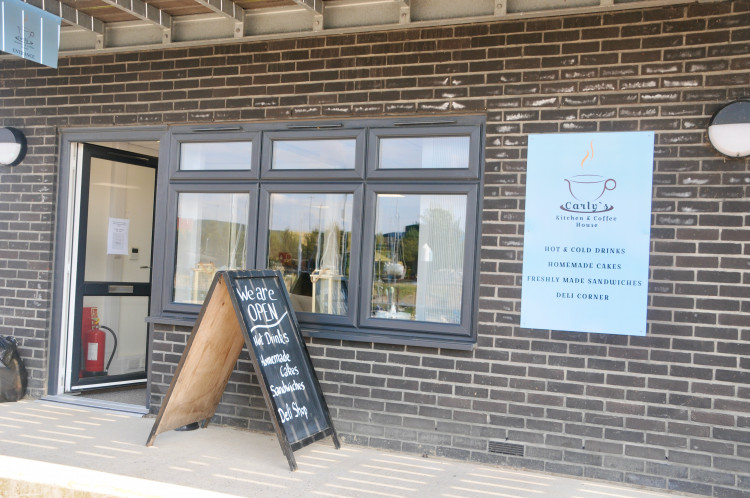 Carly's is open for coffee and home made cake (Picture credit: Peninsula Nub News)
One of the ideas that has now come to fruition is a dedicated coffee and cake cafe, specialising in home-made cake to go with the coffee, tea and soft drinks.
In addition they now offer a delivery of sandwich platters to the nearby offices in the marina's commercial units.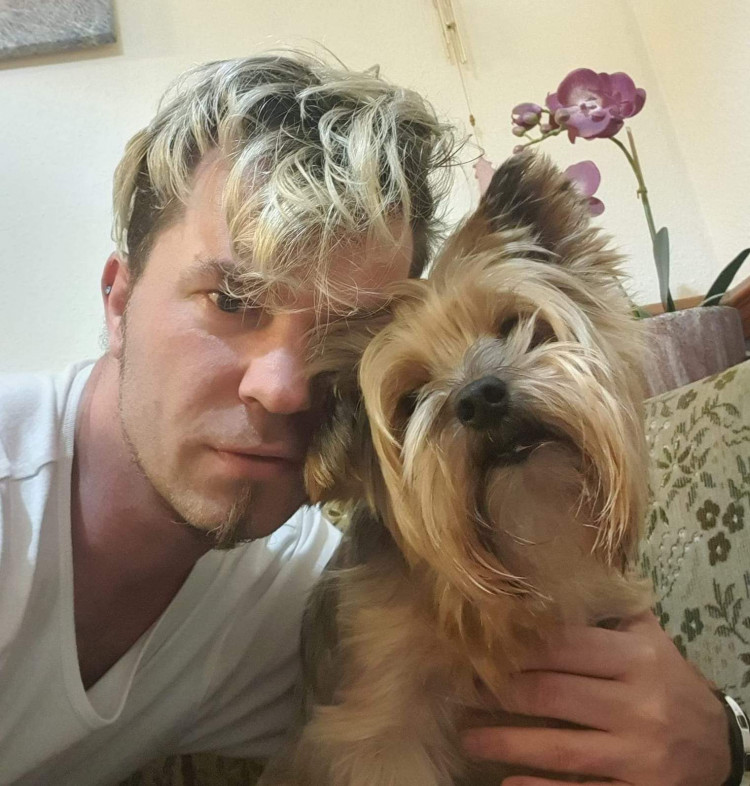 Attila loves his terriers (Picture contributed)
There are plans to make the restaurant and dining area even more inviting. and to create the bar area into more of a lounge to enjoy a quiet drink with new flooring, which Attila admitted he had a personal motivation to make happen.
He lives in Felixstowe with his mum Rozal, and partner, also called Attila, and they also have two Yorkshire Terriers, Aprocska (which means tiny in Hungarian) and Milo.
"They are lovely, they are like kids and I love spending time with them.
"We are already a dog friendly place, that is why we want to create the bar area with a new floor."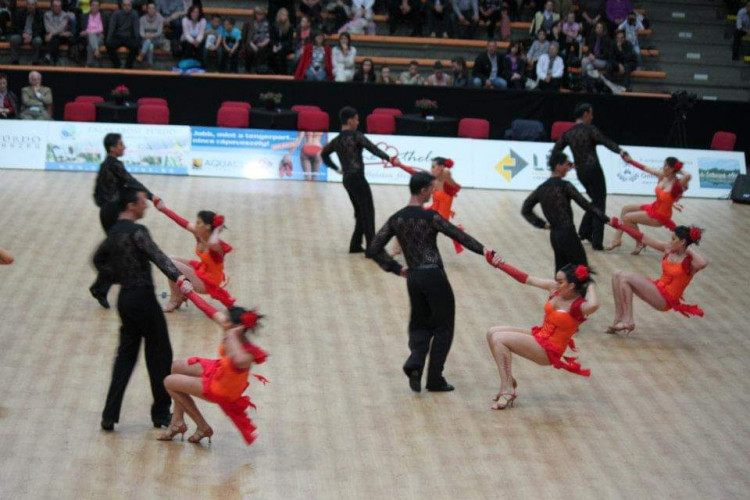 European Championship winning Latin dancer (Picture contributed)
After 15 years working as professional dance in Hungary, and working part time in hospitality, Attila took the plunge and moved to London where he started working for Cha VVV he quickly climbed the ladder to become general manager at Kew gardens overseeing five restaurants.
He also managed special events such as the famed Christmas Village and evenings featuring Take That and Prince Charles among others.
The kitchen often provided the afternoon tea and food for the Buckingham Palace garden parties, although Attila admits he never got to go.
That aside, he was delighted with the knowledge gained and added: "1 was very lucky to work for that company because I learned so much and it was a good job. I have been able to bring all that experience here."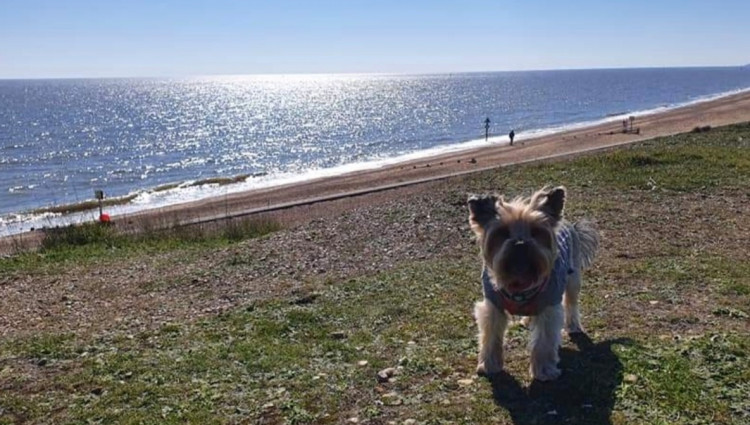 Attila loves taking his terriers to Felixstoowe beach (Picture conributed)
While working for Ch&Co in London, he moved to Felixstowe four years ago but after two years the commuting got too much and he found work atStonham Barns, before joining the Outlook which is owned by the same catering company , where his attention to detail has been evident.
It came as no surprise that our early morning interview was actually on his day off as he prepared for this week's celebrations.
'I am very hands on because I like to make sure everything is just so,: said the 40-year-old.. "That doesn't mean I don't trust my colleagues because I have an excellent team.
"It is important not to make any mistakes and when we have so many things going on as we have this week for our birthday, it means me coming in for a while on my day off and I'm happy with that.
Dedication to detail (Picture credit: Peninsula Nub News)
"For me I like to focus on small details and make sure we stand out from the competition. It is important to see the place as customer will see it, from the moment they come into the restaurant because the customer will see things different to a manager or staff member for example.
"We are growing and being successful and I believe that is down to those small details and personalising things when it comes to parties and events."
Once this weekend is over, Attila is already looking ahead and revealed the possibility of bringing his 15 years as a dancer could be utilised.
"I still have ideas that we can do some Latin nights," he said. "I'm not sure if people would like that, but we can see."
There is also a forthcoming regatta, with around 100 boats expected at the marina later this summer, making it a colourful, lively and busy event.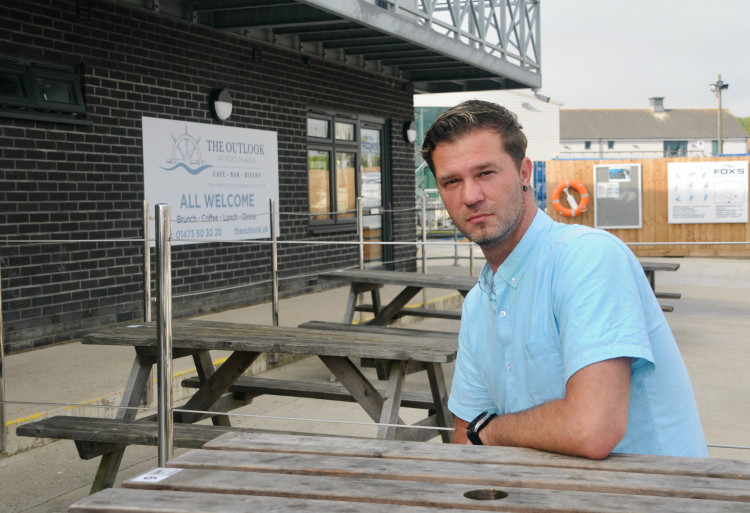 Attila has no plans to move from The Outlook (Picture credit: Peninsula Nub News)
As always Attila relishes the challenge, but admits he is content remaining general manager at The Outlook for now.
"Budapest is an amazing city but I have no regrets coming here.
"My home is where I'm accepted and I can pay my bills. That is exactly what I have here.
It is always been a dream to own my own restaurant but I like being a manager as I can switch off a little, as being an owner brings even more issues. But you never know what the fire might bring."
And with that he was off to deal with more details for The Outlook's big birthday bash, featuring live music from 4.30pm.
Among those details was the hunt for more staff, both front of house and in the kitchen. For more details or to apply go here...
See poster for full details....