How new partner The Outlook at Fox's Marina beat the winter blues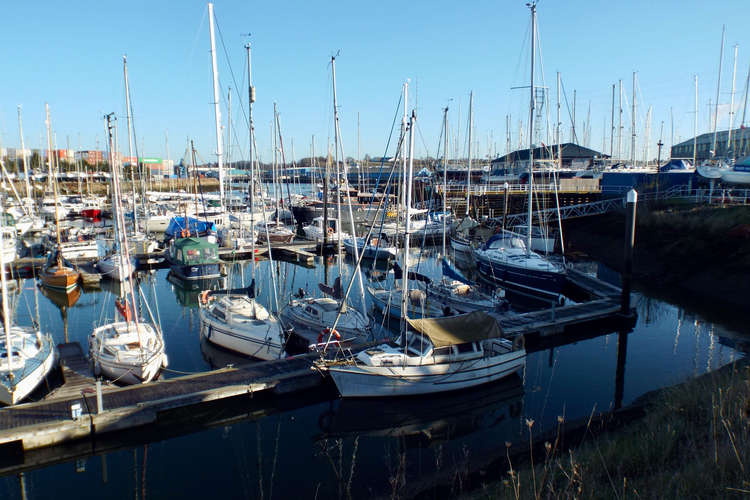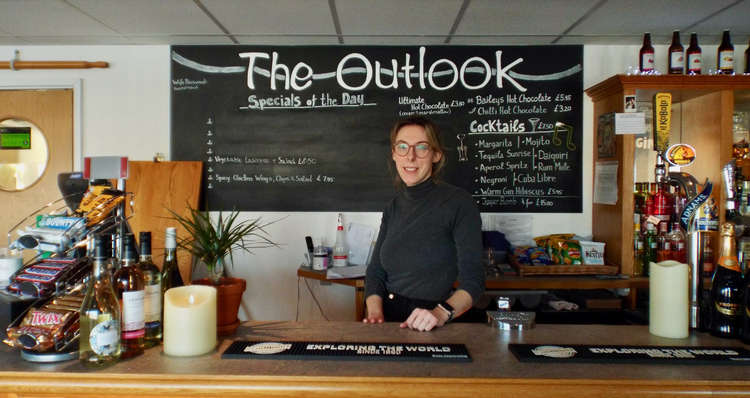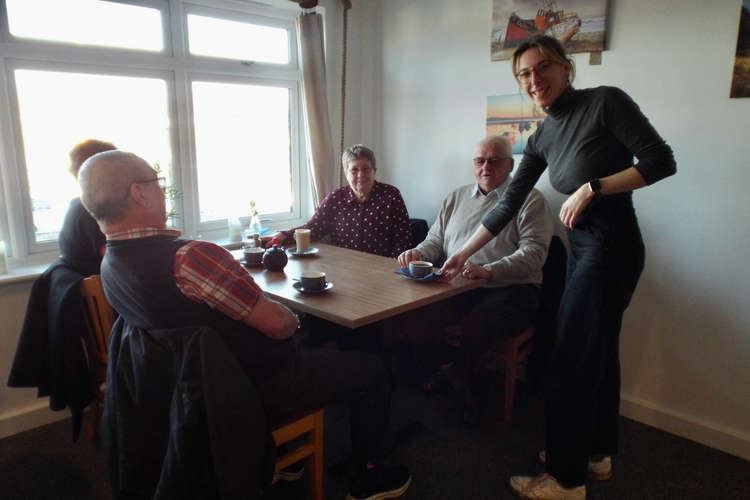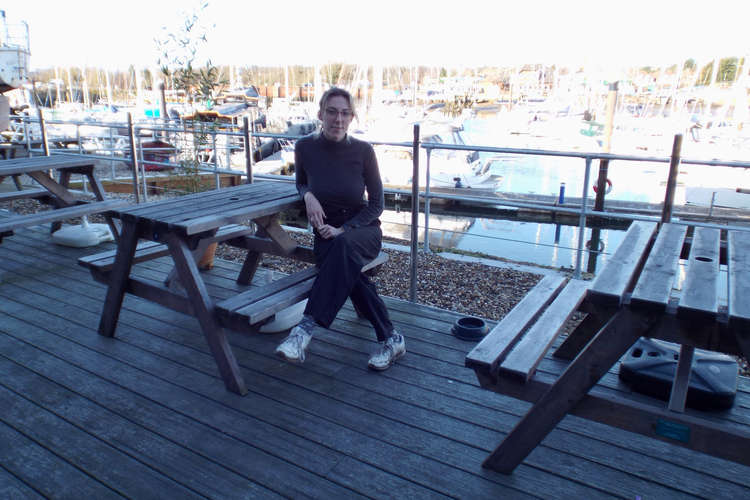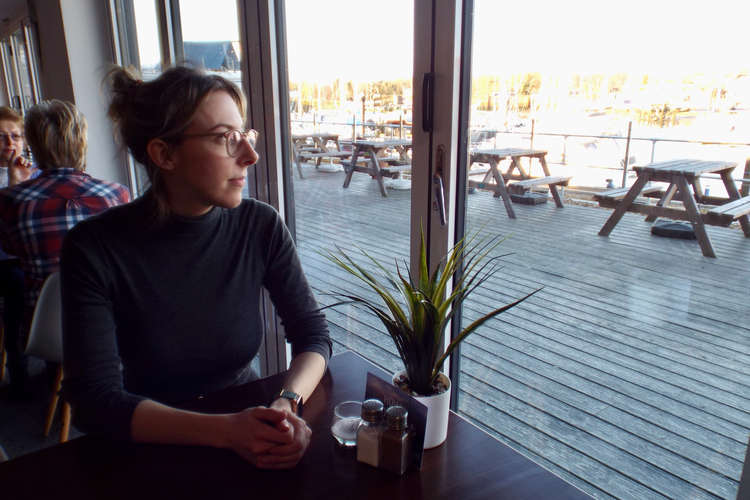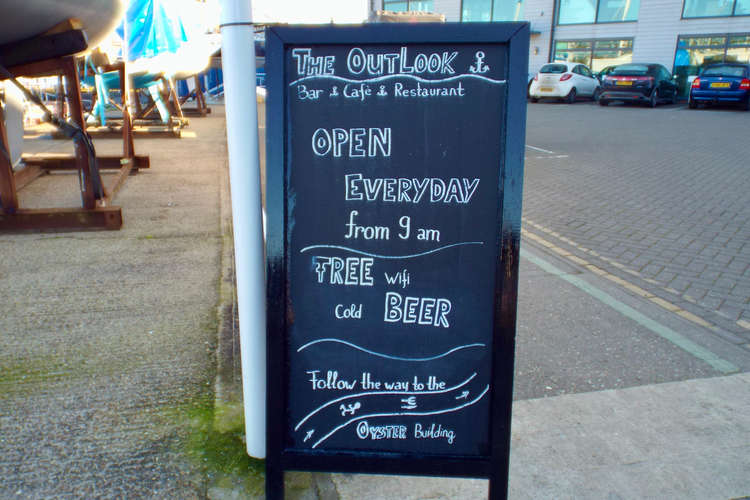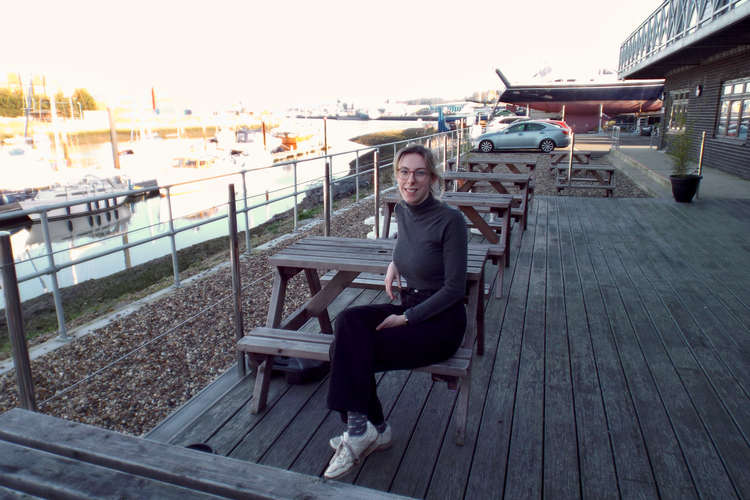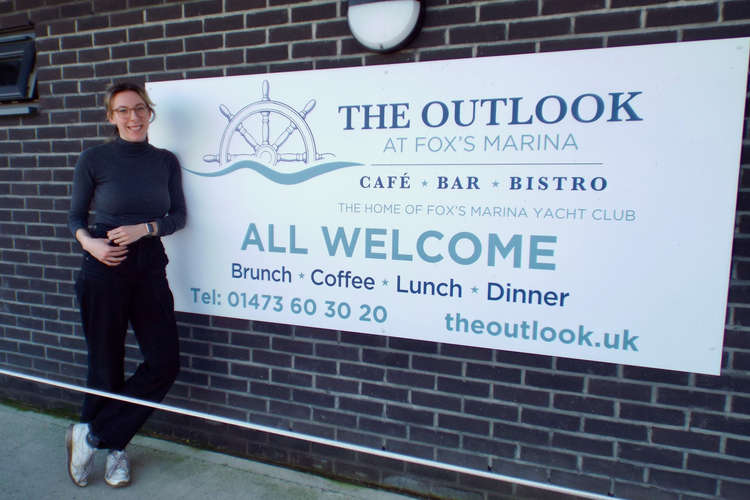 We chat with Charlotte Dautzenberg about how The Outlook at Fox's Marina beat the January blues, and becoming the latest Shotley peninsula Nub News sponsorship partner.
It is not even 10.30 on one of those sunny mornings with gin-blue skies, and The Outlook is already filling up nicely with customers keen on breakfasts, brunch or just tea, coffee and slice of something nice.
Looking out through the wide glass doors, shut to keep the crisp weather at bay, yachts are moored quietly and contentedly in Fox's marina offering still yet strangely enchantingly tranquil views, enjoyable all year round.
Charlotte Dautzenberg, officially the marketing manager for The Outlook, but also acting as assistant manager, waitress, bar maid and general all round helping hand, explained how adversity has helped galvanise her small but effective team.
Opening in August 2020 with twin sister Sarah, that's right, in between pandemic lockdowns, has been challenging to put it mildly, but Charlotte believes learning to overcome all sorts of metaphoric stormy weather has equipped The Oulook to be prepared for smoother seas ahead.
Charlotte remembers that first autumn and winter period: "Opening then was tough but we came through what is probably the most difficult situation as a hospitality business there could be, with the various restrictions, not being allowed to serve alcohol, which is a huge part of our trade, then during lockdown we could only serve takeaway food, so it was really tough.
"But coming out of that the way we did was so encouraging because we got through and it has just got busier and busier since."
While the reopening of pubs and restaurants was something of a relief, it was not the end of The Outlooks woes though with restrictions, staff shortages and teething problems pushing them to the limit.
"We managed to plough through with the little staff we had somehow," reflects Charlotte. "We had a really hard time in the summer staff wise. We created as best we could a little team that worked really well together at the beginning of the summer to get us through.
"We had many youngsters working their first jobs, or no experience but we got through that with a tight group that really stuck. It was constant, no breaks, no holidays, but that just made its even more determined."
It is clear Charlotte is not only a grafter, but she is also an optimist who sees blue skies on the horizon.
"We were fortunate here that it was so bright and during the summer we had some much sunshine, the doors were open people were on the balcony," said Charlotte. "After working in so many dark pubs where there is no sunshine, this did not always feel like were were missing out on the summer.
"We have the views, the outside space, the location and it is a testament to the staff that we came through all this together as a team.
"It is something that is always in the back of my mind now, knowing if we can get through that then we can deal with anything. It is definitely a case of adversity galvanising us as a team and as a business."
With that, Charlotte briefly breaks off from our chat to serve food to a nearby table and after checking other customers' tables and helping waitress Vicky, clearly the epitome of efficiency, she is back enthusiastically looking to the months ahead.
"Now we are back in Plan A we feel we can really show what we are all about," the University of Suffolk graduate, said. "Especially as we move into spring and then the summer, this will be the perfect opportunity to show us at our best.
"Last summer, even with restrictions, we were busy with all the tables full every day, it was ruthless, and really hard work.
"We know it will be busy again, even busier, but we will be better prepared because we learnt from last year and we have learned and we can plan ahead now and look forward clearer than before."
It is not just her determination to succeed that is evident, so are the two main reasons why Charlotte is so optimistic and confident.
"The view the location is an absolute seller," she purrs. "Sitting here on a sunny day looking out makes you forget you are in England, you could be be in the sth of France or somewhere, it is beautiful."
Possible as important, some may say more, is the team that has been but.
"We have created a friendly environment here," she added: "The staff are always smiling and welcoming. We make people feel like we really want them to be here.
"Even during Covid when it was difficult to be out, we made people welcome and safe."
Dealing with misconceptions and the perception from the outside of a place built-in its past is often a problem for new owners, and Charlotte is quick to dispel the myth of exclusivity.
She said: "It can be tricky because some may think we are exclusive, especially as that used to be the case when it was just for yacht club members and berth holders but now we are open to everyone and we welcome everyone.
"People can walk through past the boats into the marina and we are right here for ramblers, sailors, visitors, cyclists, absolutely everyone."
Customers tend to be people who enjoy a walk, have time to relax, primarily those wanting a coffee. Lunchtimes tends to attract the office workers from the units within the marina, the boat owners and then evening meals widens out even more.
The large space can be closed off for private functions, office events, birthday parties wakes, where groups get their own private space while the public can still use bar and restaurant.
Somewhat serendipitously, while there have been pubs and restaurants closed or operating reduced hours for periods over the east six weeks or so, this has worked in The Outlook's favour.
"People have stumbled across us when they have not been able to go elsewhere and they have now become repeat customers,"confirmed Charlotte.
And The Outlook's wide, varied and lively morning, afternoon and evening schedule means they are an ideal sponsorship partner for the Nub News
What's On page. Karl Hancock, Nub News joint-founder and chief executive said: "It is very clear The Outlook at Fox's Marina is already very much part of the community hub on the Shotley peninsula, and perfectly complements everything Nub News is about, in particular our What's On page which is the go to place to see what events on going on in the area." In the coming weeks and months, The Outlook will be hosting live music nights, laying up suppers, and a variety of other functions. Details can be found on the
What's On section
, and
The Outlook's website.
Don't forget as well as being able to find what is going on, you can upload your group or businesses event by using the black
Nub It button on the What's On page for free here.